As a rule, I generally will not purchase junk food for our home, because Brad and I would eat it immediately!  However, that does not mean that I do not have the urge to eat sweets.  When that urge becomes too strong, I go to Supercook and look up recipes using what's already in my kitchen.  A few weeks ago I had an irresistible desire to make sugar cookies.  I found this recipe for Rolled Chocolate Sugar Cookies, which would be great with sprinkles or frosting, and is great for dunking in milk, tea, or coffee.  Enjoy!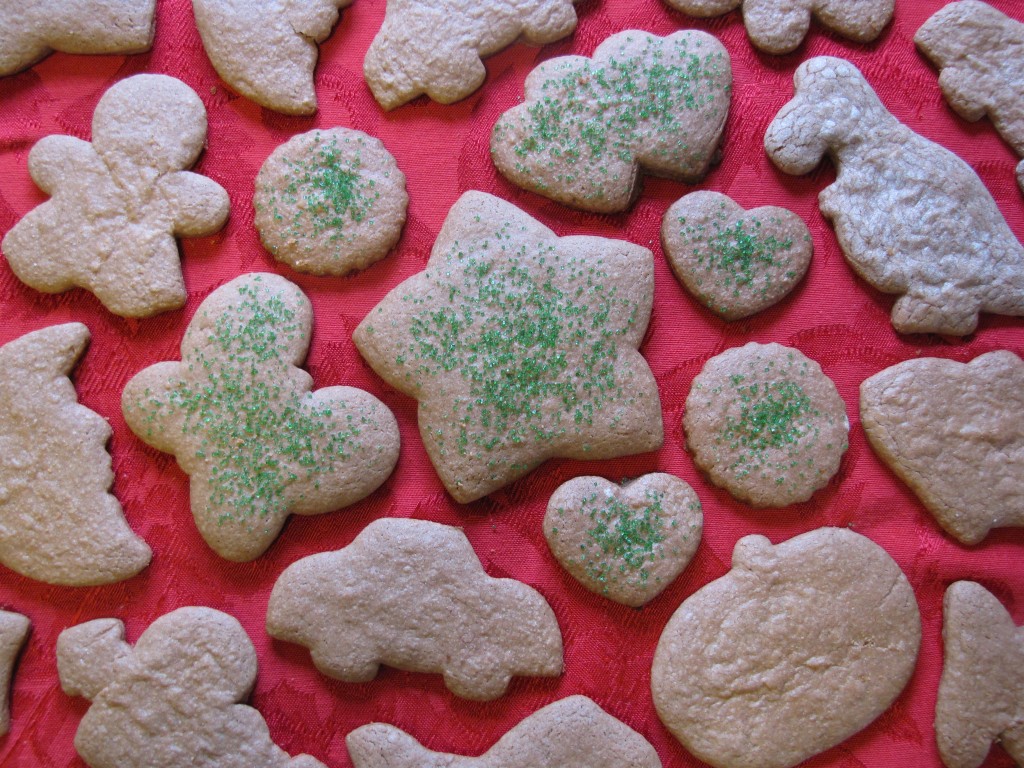 Ingredients:
Directions:
Preheat oven to 375 F.

Lightly grease cookie sheets.

Sift together flour, cocoa, baking powder, baking soda and salt and set aside.

Cream butter with sugar on medium speed until light, about 2 minutes.

Add eggs and vanilla, beating well.

Gradually add flour mixture and blend well.

Gather dough into a ball and cover with foil or wrap.

Refrigerate 1 to 2 hours, until firm.

Using half of dough at a time, roll out a 1/4 inch thick on sugar sprinkled counter or pastry cloth.

Cut out cookies and then lift with spatula onto sheets, leaving about 1 1/2″ between cookies.

Sprinkle with sugar or sprinkles, if desired.

Bake 8-9 minutes or until cookies are firm and edges are just starting to brown.

Remove to wire rack to cool.