Last Friday we were getting ready for a family night (pizza, snack, and a kids' movie) when I realized I hadn't heard from my two older kids in a little while.  If you have kids, then you know that sometimes silence means trouble!  I walked around the house looking for Naomi and Oliver, and found them with paper bags, scissors, scotch tape, and a book.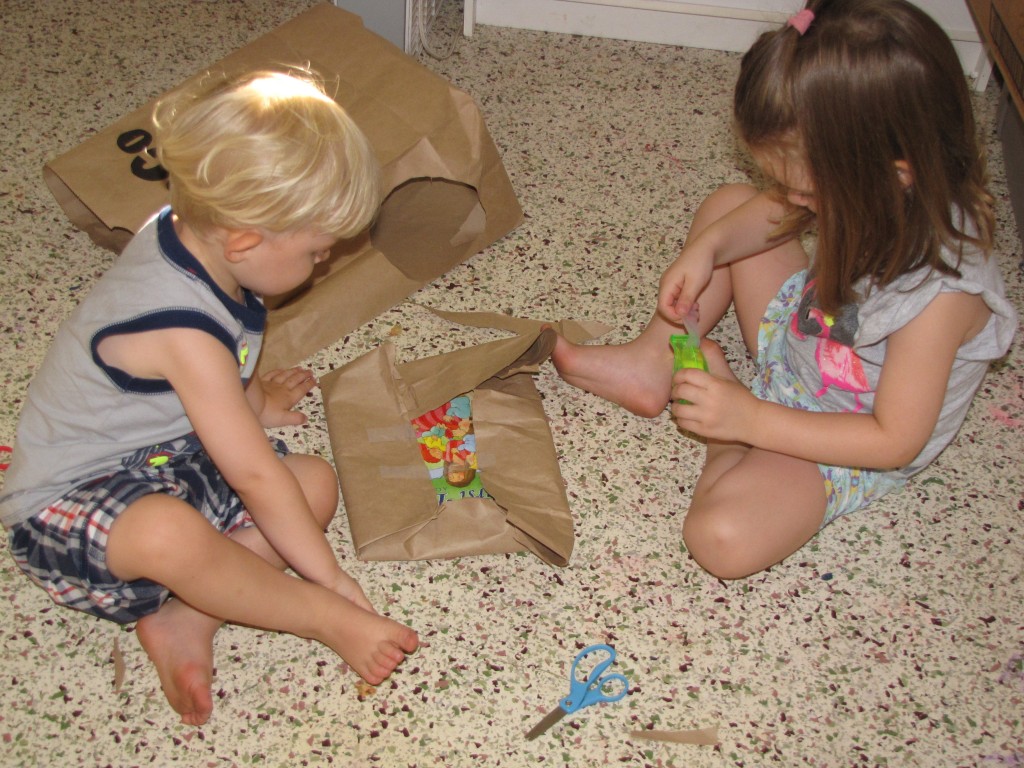 It only took me a moment to realize that they were wrapping up a book to sell on Amazon, just like I do!  I called Brad to come see and we got a good laugh out of it.  Naomi told me that she was done with the book, and wanted the mailman to take it to one of her friends.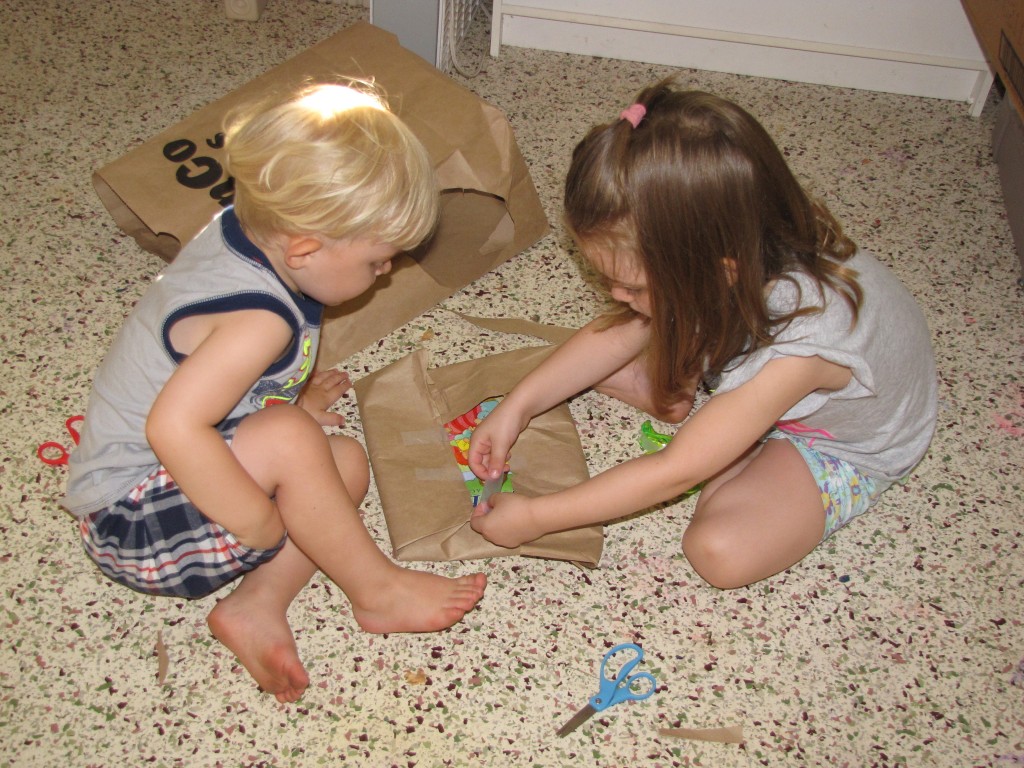 Selling our used books on Amazon creates a very small stream of income for our family. In fact, even now my computer is surrounded by books and DVDs to list on-line when I have a chance!
Have you ever caught your kids mimicking your frugal habits?