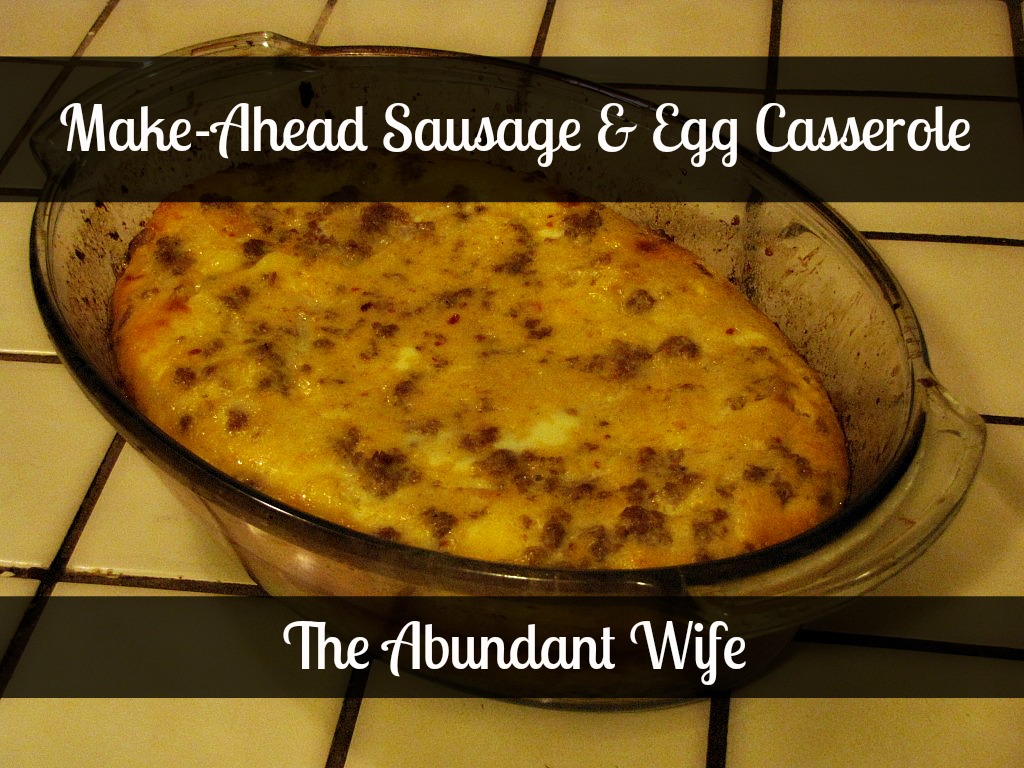 When I was growing up, one of our many Christmas traditions was eating Sausage & Egg Casserole on Christmas morning.  My parents would prepare it the night before, and then they would let it cook while we opened our Christmas presents.  This dish is a delicious and filling breakfast option for any day when you know you'll have a busy morning ahead.  Maybe you'll want to try it for Thanksgiving or Christmas this year!
Sausage & Egg Casserole
Serves 4-6
Ingredients:
6 eggs
1 lb. sausage, cooked
9 slices bread, without crust
3 c. milk
1 1/2 tsp. dry mustard
1 1/2 tsp. salt
6 oz. American cheese
Directions:
Mix milk, eggs, mustard, and salt.
Add cooked sausage and bread (cut up).
Put in refrigerator overnight.
Bake at 350 degrees for about 1 hour.
Enjoy!
(I'm linking up today with Tasty Tuesday! )