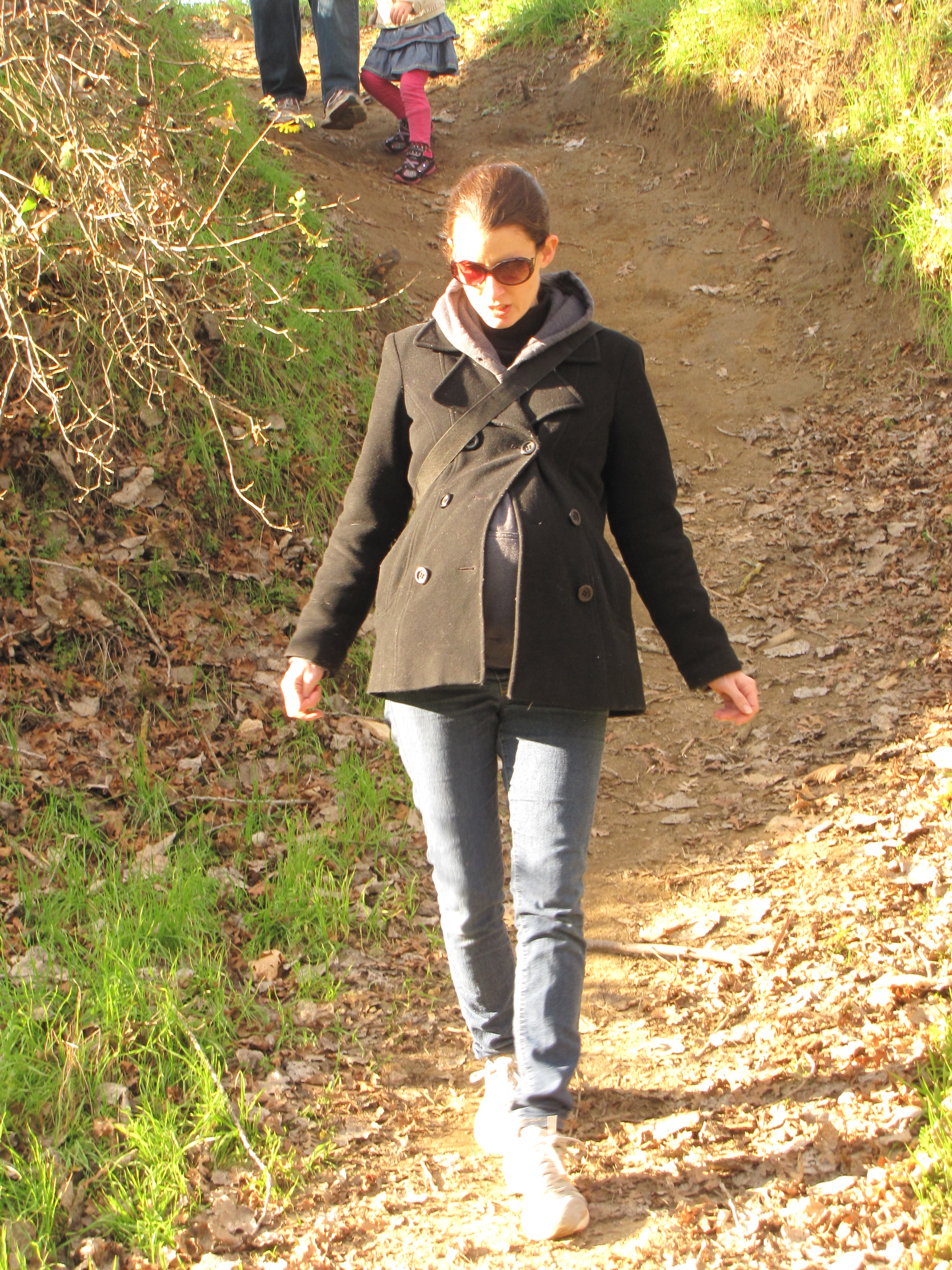 Our dearest daughter,
Today as I write to you, we have been living and working in California for 16 months.  After two dark and difficult years in Minnesota and Maryland, our new life in sunny California has been a time of great blessing and encouragement.  California is our Eden, and our town is our Garden.  We love this place and these people so much.  It is in honor of our new life here in California that we have decided to name you, "Evelyn Grace."
Evelyn: Evelyn stems from the Hebrew name "Eve."  Eve was created in the "image and likeness" of God (1:26.)  She was the first woman, Adam's "suitable helper" (2:20) created from one of his ribs (2:22).  Adam named his wife Eve, "because she was the mother of all the living" (Genesis 3:20).  Evelyn means Life: Life-Giver, Life-Giving, Breath of Life.  Paul tells us that, "The wages of sin is death, but the gift of God is eternal life in Christ Jesus our Lord" (Romans 6:23), and Jesus tells us, "I have come that they may have life, and have it to the full" (John 10:10).  Evelyn also means Desired, Radiance, Beauty, and Light.  Evelyn means Little Bird, and in French it means Hazelnut.
Grace: Grace has been a theme in your Dad's life since he first heard God's call on his life as a teenager.  As Christians, Grace is not just a prayer of thanksgiving we say before a meal.  Grace is God's unmerited favor, His free salvation for those who believe in Him, and His unconditional love for all people.  "For it is by grace you have been saved, through faith—and this is not from yourselves, it is the gift of God— not by works, so that no one can boast" (Ephesians 2:8-9).  Grace is a Christian virtue meaning Grace, Mercy, Blessing, Favor, Friendship, Goodwill, Kindness, and Thanks.  Grace is also a pleasing quality meaning Graceful, Beauty, Charm, and Pleasantness.
Tomorrow is your due date, and I can feel my belly tightening with Braxton-Hicks contractions as I type this letter to you.  After a miscarriage last December, implantation bleeding in May, an umbilical cyst discovered in September, the diagnosis of an infection this December, and significant sciatic pain in January…I was reluctant to believe that this day would ever come.  But here we are, ready to meet you for the first time.  As you, my beautiful little bird, kick hard against me, there is no doubt that you are full of life and light.  You are one more way that God has given us the desires of our hearts (Psalm 37:4).
Love Always,
Mommy