Before Evelyn was born, I filled our freezer with a lot of meals so that I could rest as much as possible.  As you can see, I prepared about 3 burrito meals in advance.  If you're looking to save yourself time, freezer cooking is the way to go!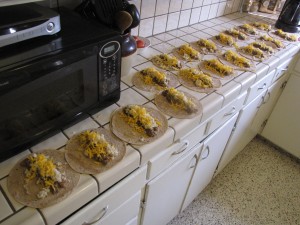 If you're looking for some tips and practical help for freezer cooking, you should check out my friend Jessica's website, Loving My Nest.  She's done all the work for you!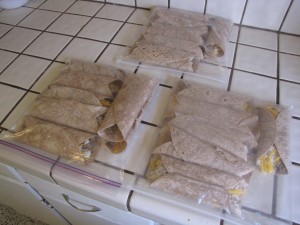 Have you ever tried freezer cooking before?