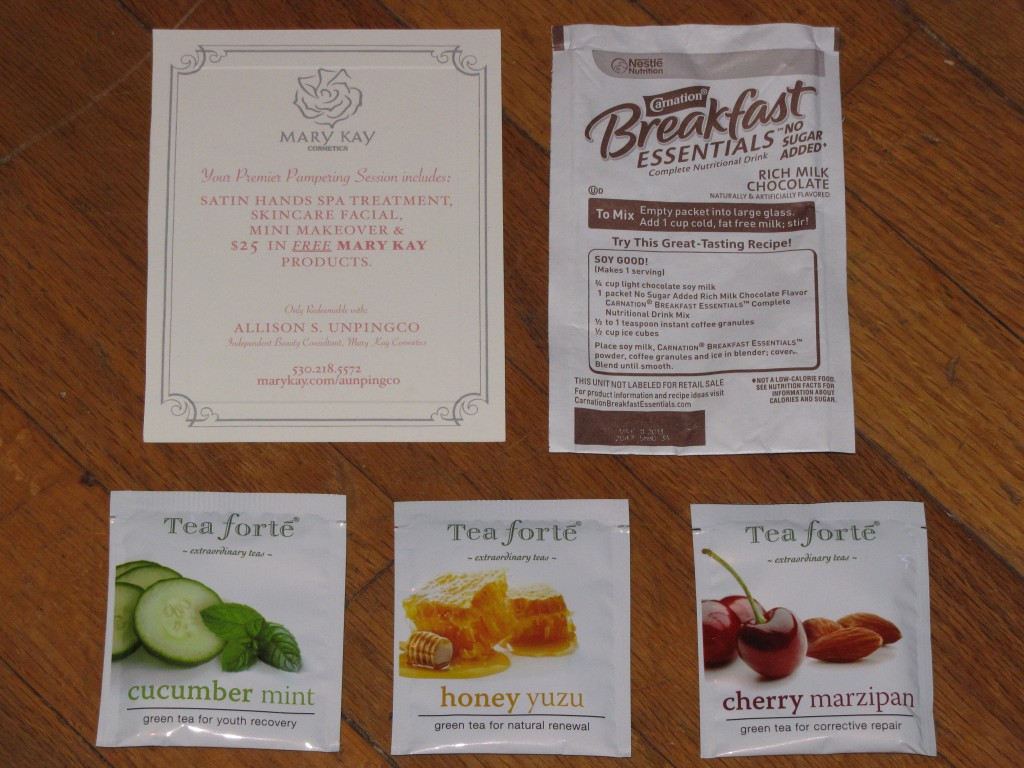 Happy Friday!  This week's round-up includes some fun items.  In fact, the chocolate milk has already been consumed by yours truly!
Tea Forte (cucumber mint, honey yuzu, and cherry marzipan)
Mary Kay FREE Premier Pampering Session
Carnation Breakfast Essentials: Rich Chocolate Milk
What fun freebies have you received this week?