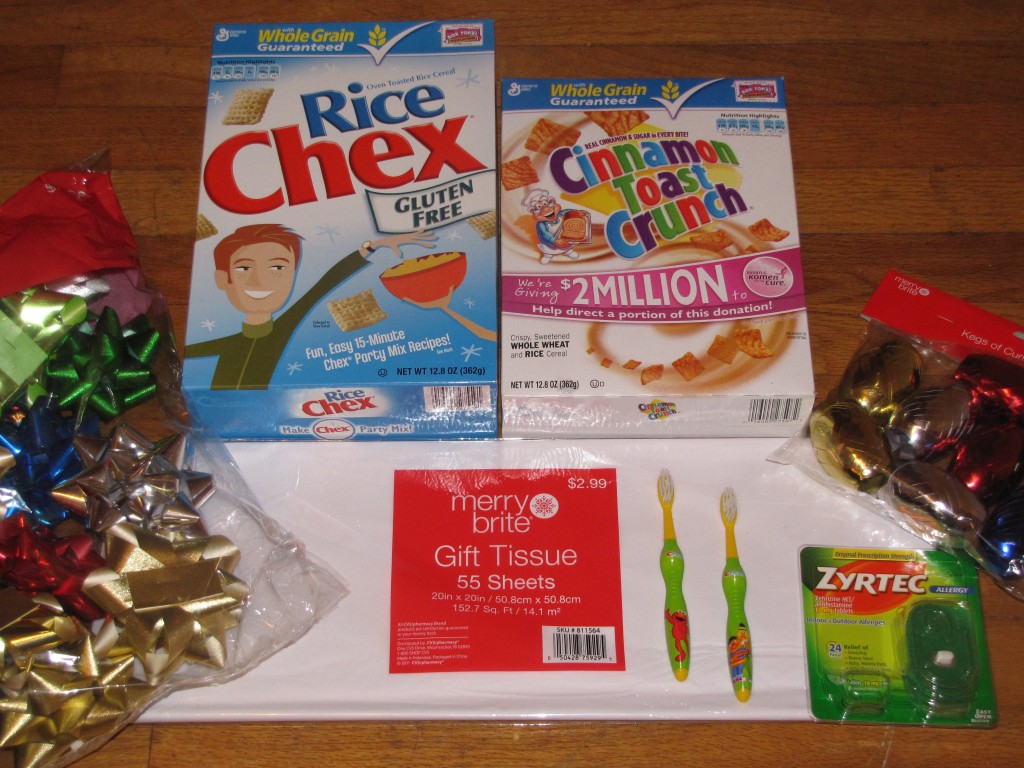 After going Black Friday Shopping with my mom and sister, I had $5.50 worth of Extra Care Bucks to spend by December 26.  So Naomi and I went out to return our library books and pick up a few things at CVS.
I had two rain-checks for cereal ($0.87) from Black Friday, and a coupon for $1/2 General Mills cereal, making them $0.37 each.
The Christmas supplies at CVS are all on sale for 50% off.
The Zyrtec was on sale for $5.99, with $5.99 back in ECBs.  On top of that, I had a coupon for Free Zyrtec, making this a money-maker!
I used the ECBs from the Zyrtec to buy the toothbrushes for my kids, for $3.19 each.
So I spent $2.39 out of pocket (OOP) for 8 items, or about $0.30 per item.
What great deals have you found this week, at CVS or elsewhere?