Oh. My Goodness.  If I'd had any idea how easy it is to cook fish, I'd have been cooking them for the last 7 years!  We have a lot of lemons in our freezer and garlic in the pantry, so I decided to try a recipe for "Baked Trout with Lemon Garlic" in the Simply in Season cookbook.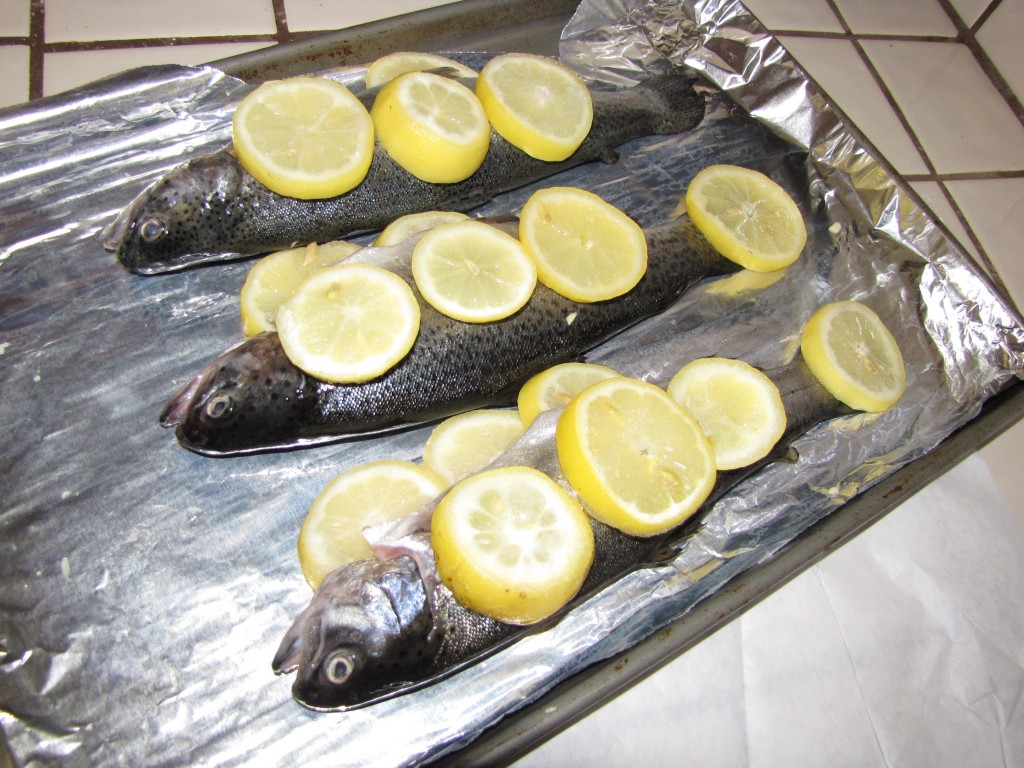 I was a little intimidated by the idea of buying fish, since I'd never done it before.  Then when I went to WinCo, the only trout they had available still had a head and a tail!  (My mother never bought it that way, although I'd eaten it that way in China.  I thought I'd be buying trout fillets.)  A man standing beside me at the counter assured me that it wasn't that hard to cook, so I decided to take the plunge.  I brought home 3 trout, and the kids and I got a kick out of playing with them.  We stuck our fingers and lemons in their mouths, and made them "talk."  Naomi was a little nervous at first, but soon warmed up to them.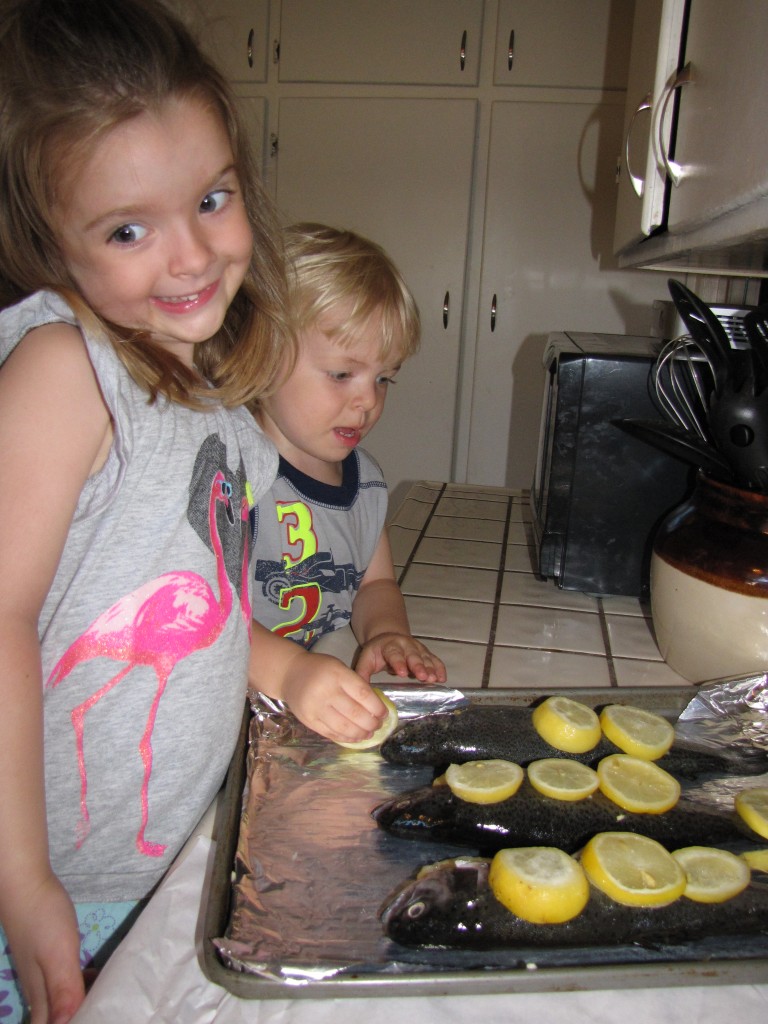 Baked Trout with Lemon Garlic: Serves 4
4 whole trout or trout fillets or other mild fish
4 cloves garlic (minced)
2 lemons (sliced)
If using whole trout put garlic and lemon slices inside the cavity and on top of fish and fillets.
2 Tablespoons oil or butter (melted)
Brush over top.  Bake in preheated oven at 450F / 230C oven until fish flakes easily with fork, 5-15 minutes (time will depend on thickness).  Fish also make be wrapped in foil and grilled.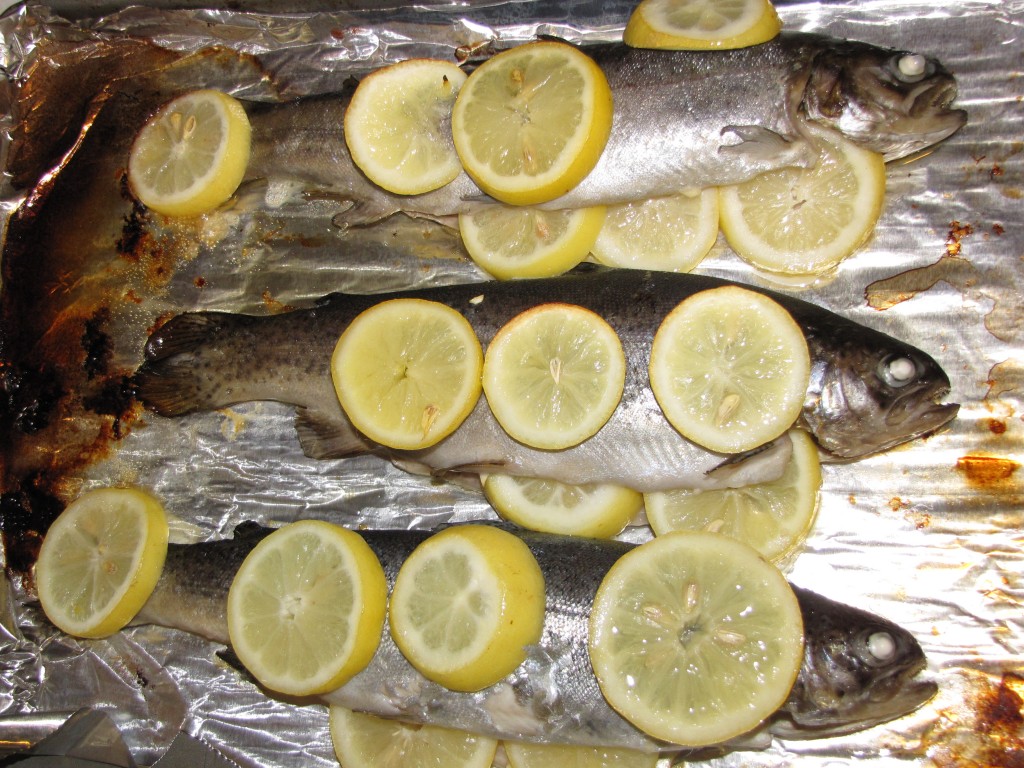 The baked trout tasted amazing!  By the time we ate dinner, Naomi was begging for the portion with the head and tail.  I had to take photos just so I would have proof!  Naomi is now fascinated by all fish, and even "learned" how to fish at the park from a little girl who was fishing there.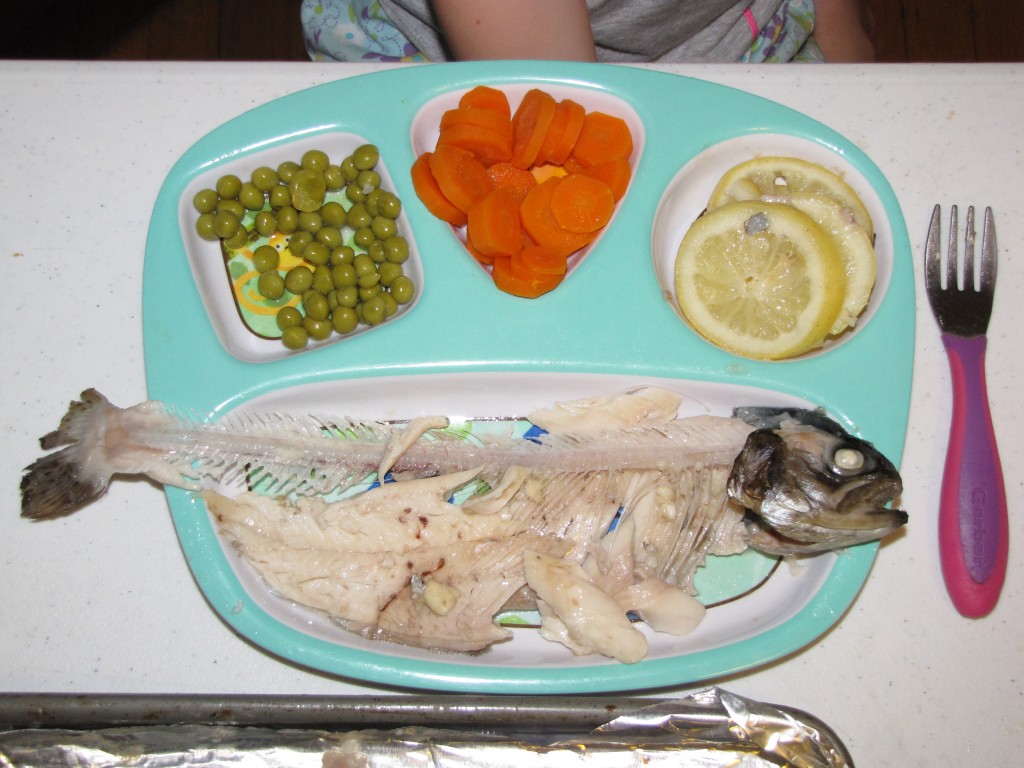 When I mentioned on Facebook what we were having for dinner, our friend Pam asked if we would like some more fish.  It turns out that Pam and her husband love to fish, but their family is getting tired of eating so much of it.  So she brought us 10 more trout!  We've been eating fish for 3 weeks now, and it's been delicious every time.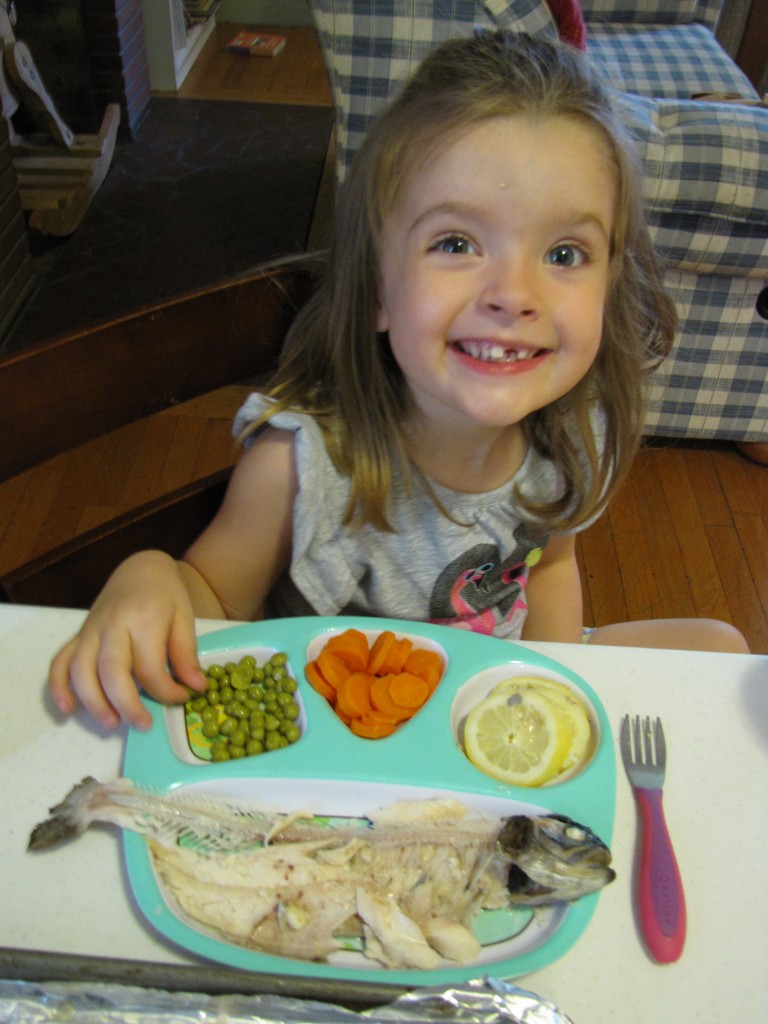 Does your family enjoy fish?  How do you prepare your fish?