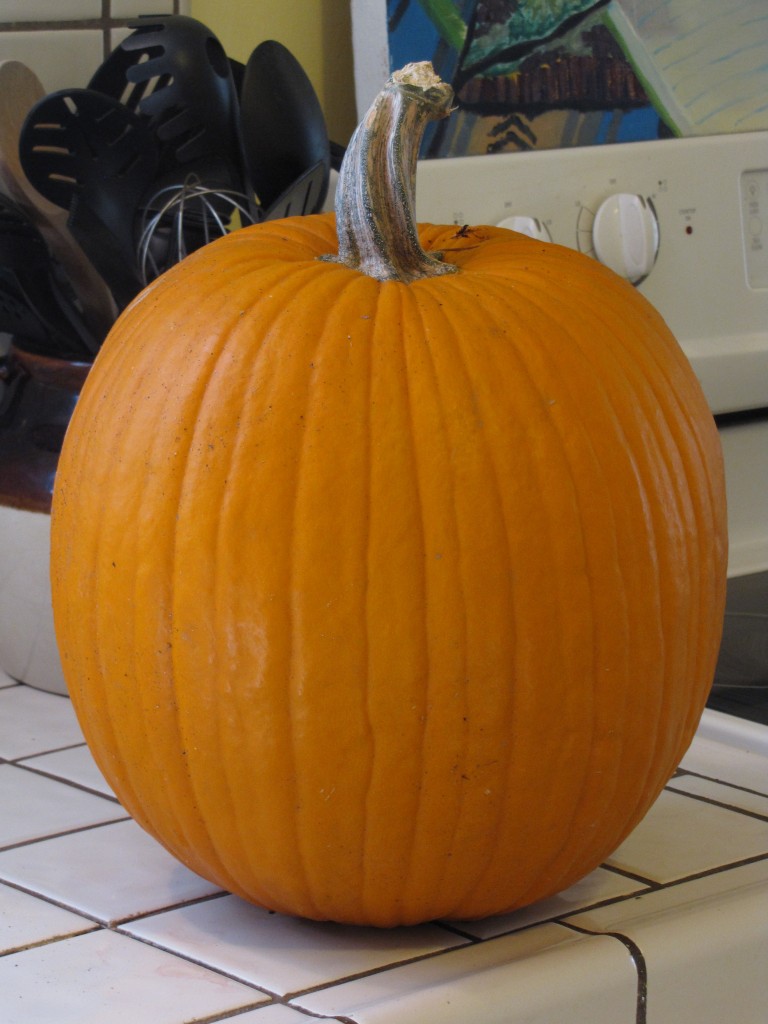 Once upon a time a young wife bought two pumpkins, one for a Halloween costume, and the other to cook.
One year later, her parents decided to buy her three very large pumpkins from the Pumpkin Patch.  Most of those pumpkins ended up on the compost pile.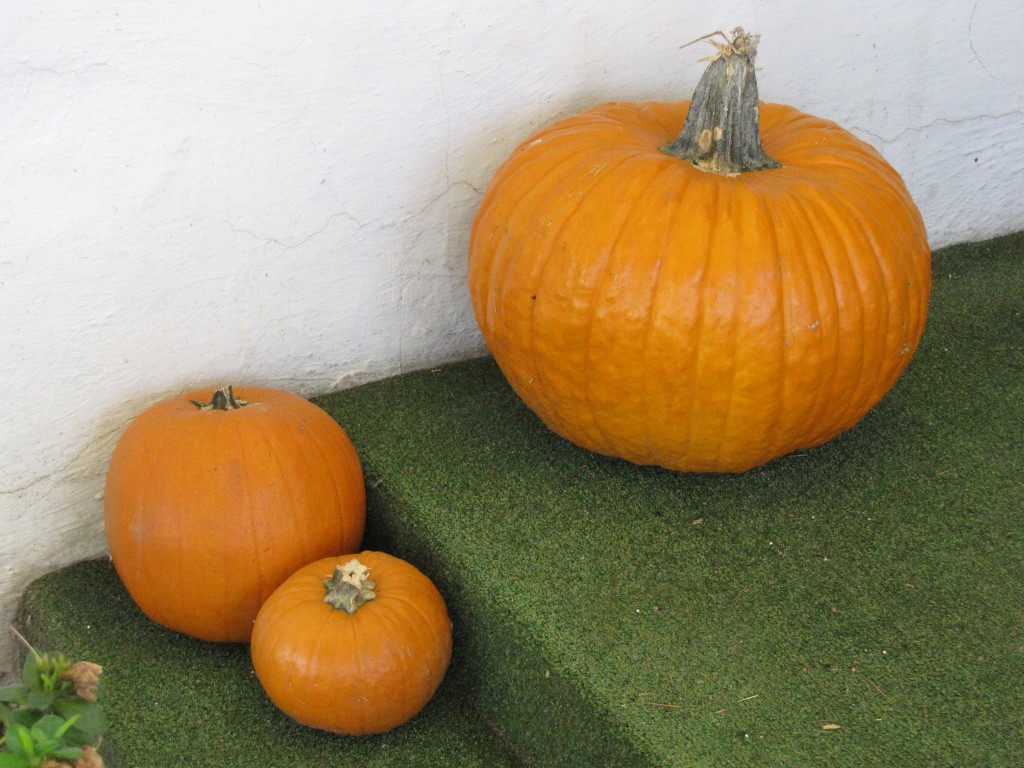 Well, that compost pile grew, and grew, and grew.
Thanks to those nine compost garden pumpkins, the young wife no longer needed to purchase pumpkins.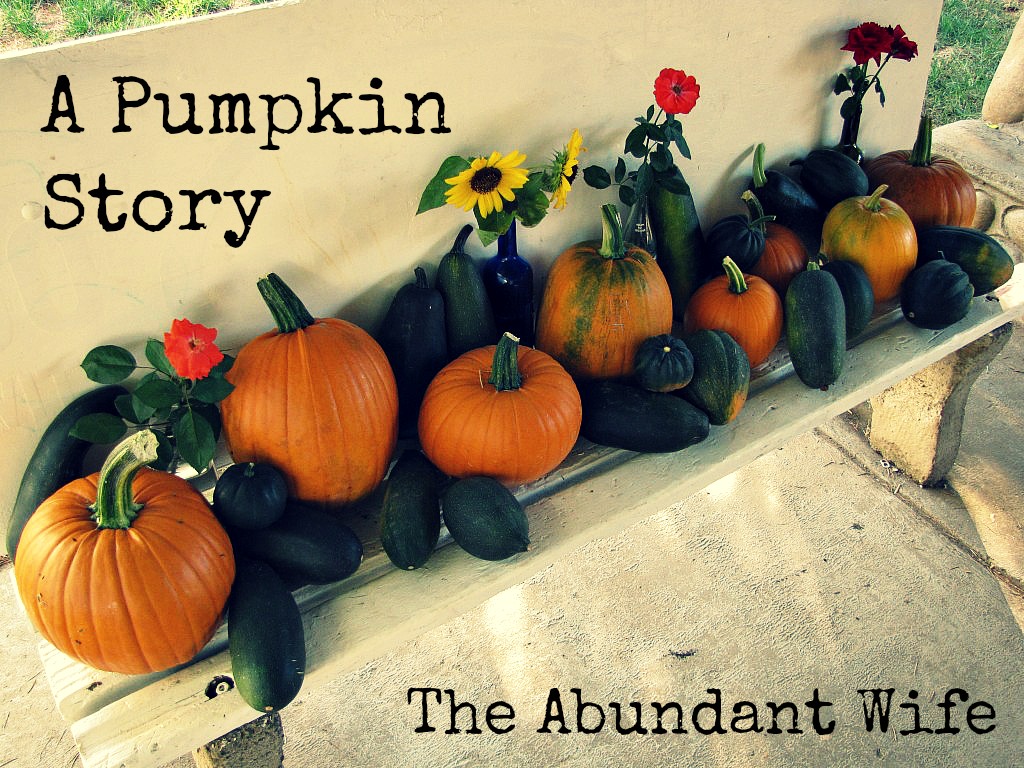 Her young family had more than enough seeds to eat (and re-plant!) and an entire freezer full of pumpkin puree.  She began to remember some of her favorite pumpkin recipes.
She also began to brainstorm new pumpkin recipes.  Pumpkin Pie?  Pumpkin Soup?  The possibilities were endless!
What are your some of your favorite pumpkin recipes?