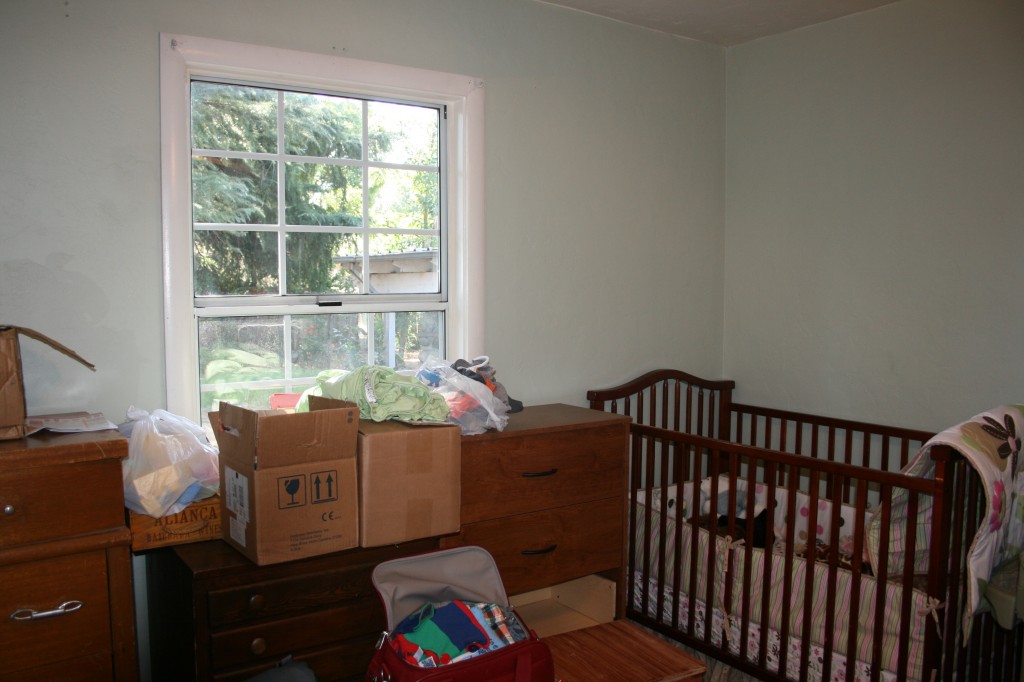 When Oliver was born, my mom bought us an inexpensive little dresser from Wal-mart for his clothes (center-right).  Unfortunately it didn't survive the 2,700 mile trip in the back of our U-haul truck.  The front of the third drawer snapped off and the plastic hinges broke.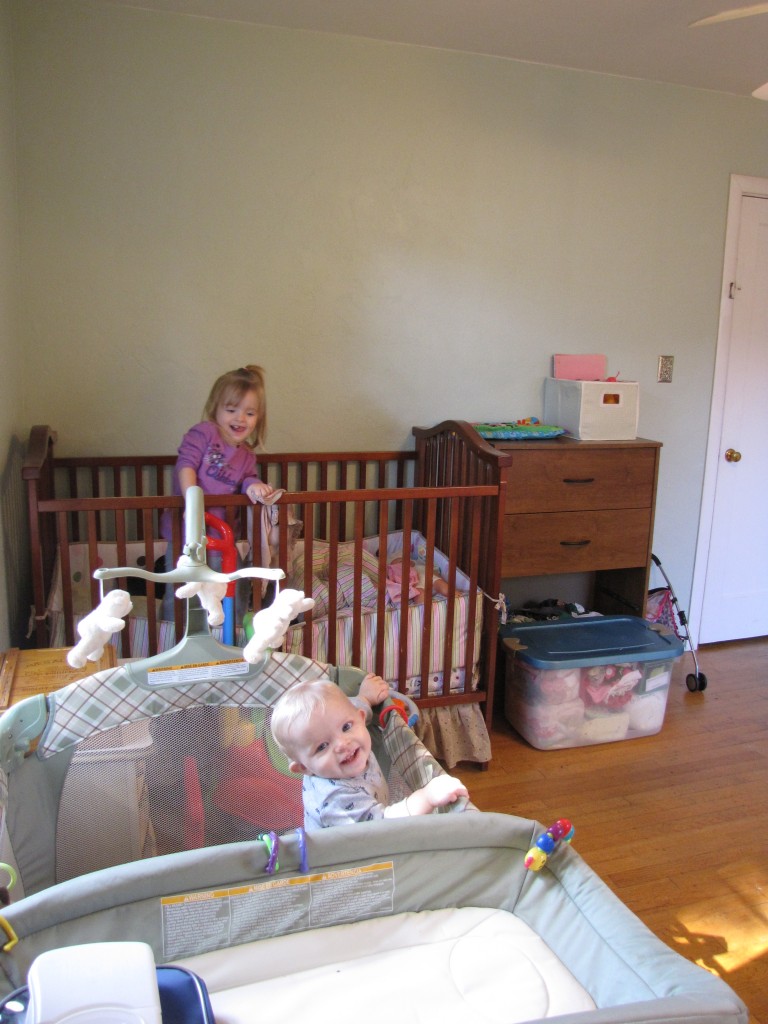 We went ahead and filled the dresser with clothing, but I hoped to either fix it or throw it away since Oliver kept pulling out the clothes, and it didn't exactly look nice.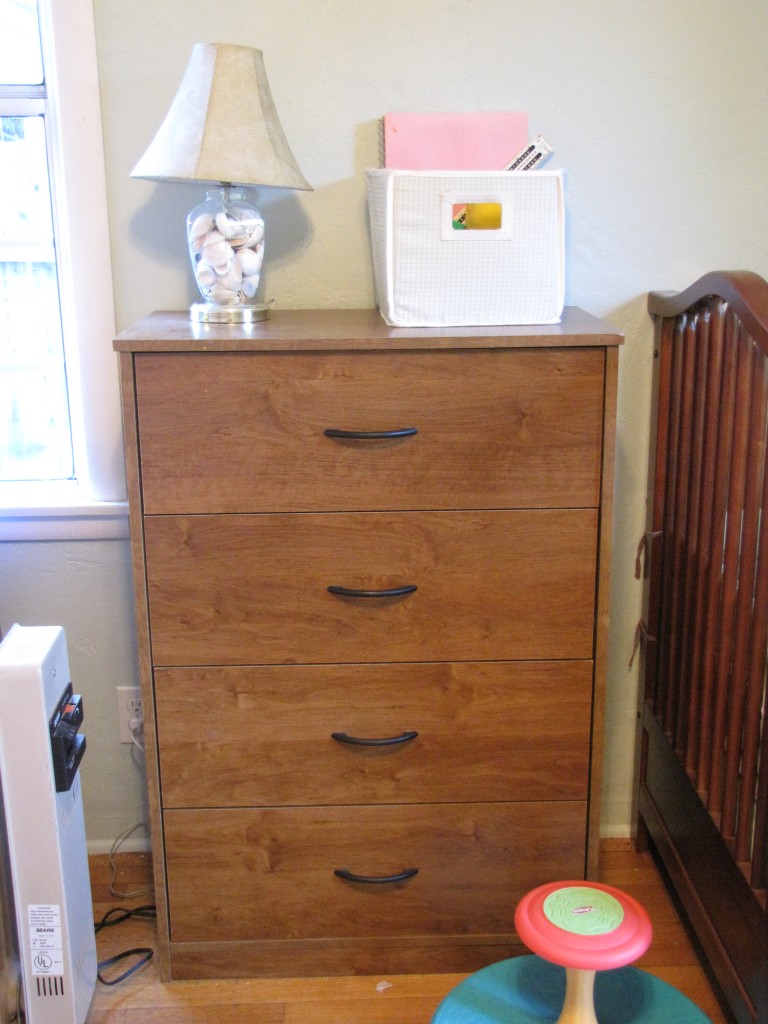 Then one morning (once we had finished unpacking some) I purchased a little bottle of wood glue and re-glued the front of the drawer and all the seems, replacing the broken hinges with new ones.
Now you can't even tell the difference!  I'm sure this little dresser won't last forever, but for now it is in good working order again.  It will certainly buy us some time until we can find a sturdier dresser at a later time.
What inexpensive home improvements have you made recently?