On Saturday evening our family got dressed-up for Trunk-Or-Treat at a local church.  As usual, we tried our best to find creative ways to save money for the holiday.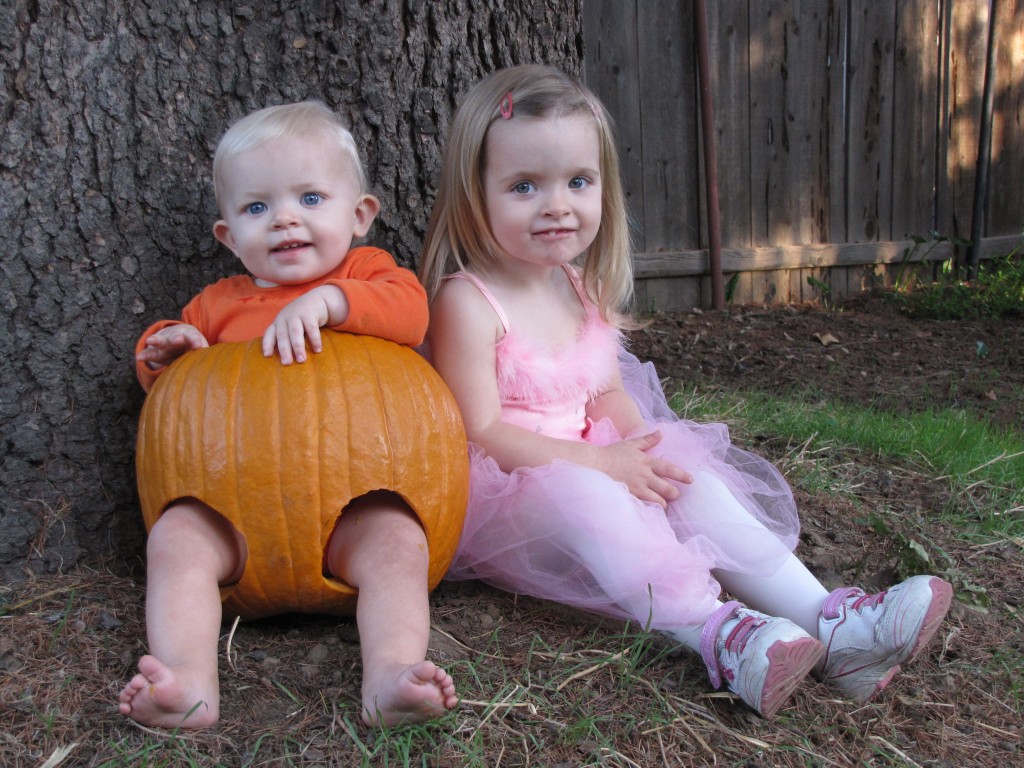 Naomi's Cinderella Costume:
Naomi's dress was hand-me-down from another family, and the same dress she wore last year.  I bought a $0.25 tiara at a yard-sale but, as expected, she refused to wear it.  I'm just glad she left her barrettes in all evening!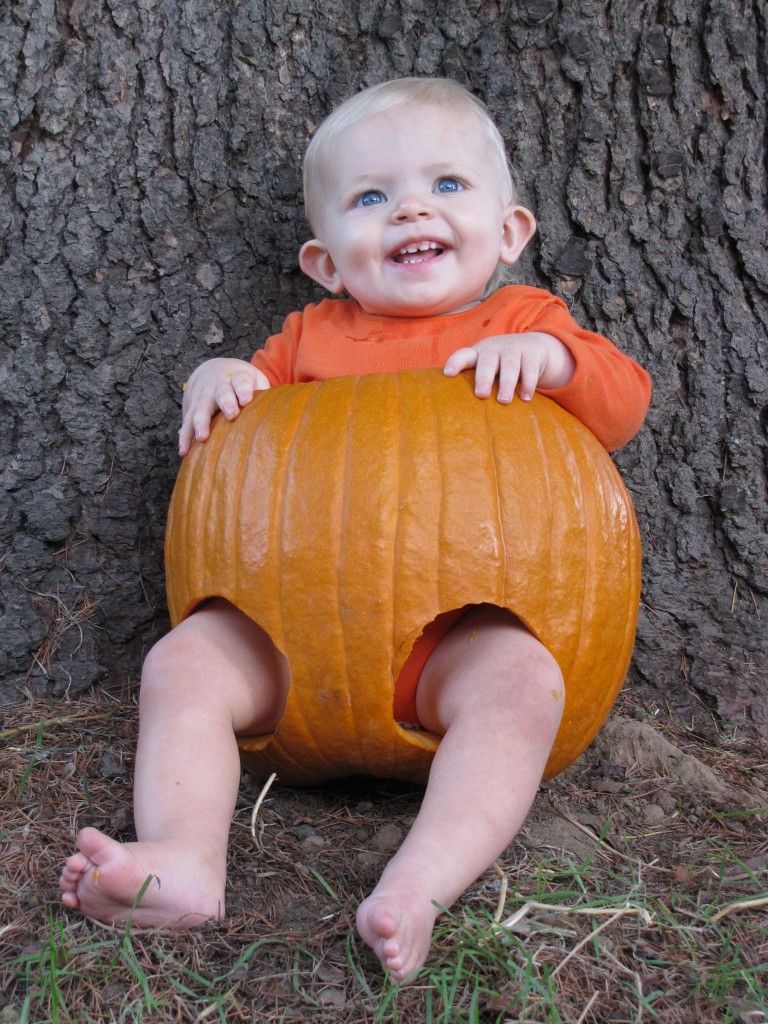 Oliver's Pumpkin Costume:
The pumpkin Oliver is seated in cost $5.00 at Winco.  I carved it like a jack-o-lantern, using my hands to measure his waist and legs to be sure the holes were large enough for him.  I wish I could take credit for the idea, but I spotted it on Pinterest a few weeks ago!  His shirt is an orange onesie, turned inside-out (to hide the football pattern).  Together, they were Cinderella and her pumpkin.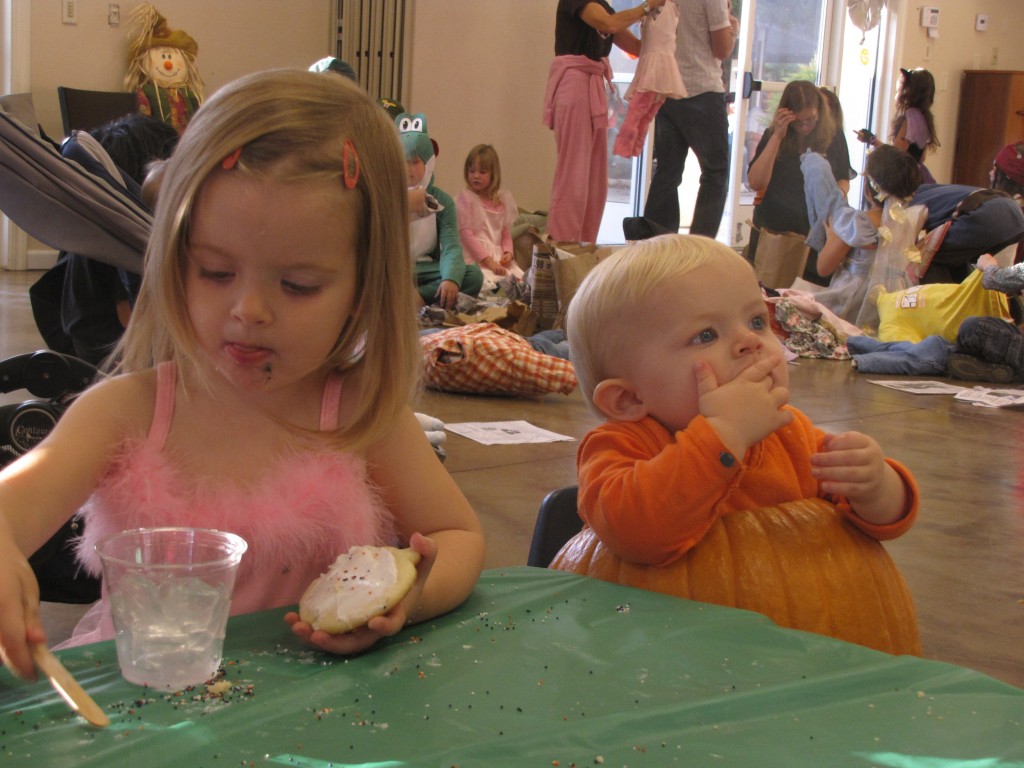 Halloween Party:
Brad and I were not aware that there was an entire Halloween party prior to Trunk-Or-Treat!  The church offered free face-painting, play-dough molding, paper-pumpkin crafts, scarecrow decorating, a mini obstacle course, cookie decorating, and even a haunted house designed by the youth group.  A dinner of hot-dogs, chips, and drinks was also served.  Our kids were especially fond of the cookie decorating.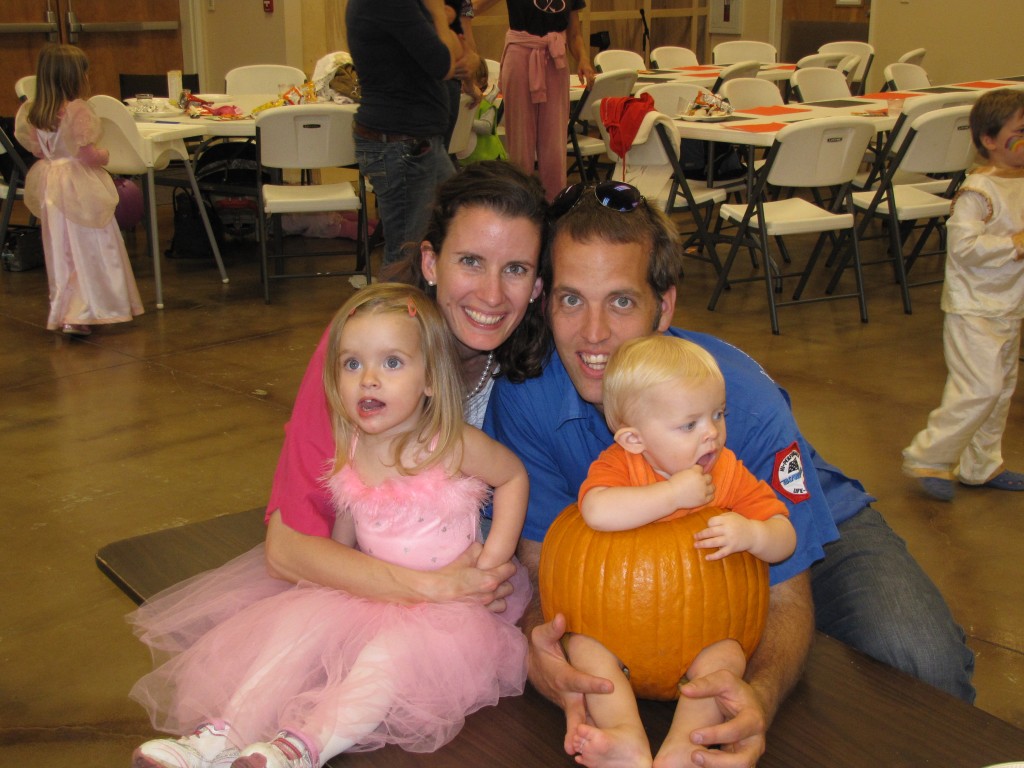 Brad's and My Costumes:
Brad's Grandpa was in a Bowling League for many years, so we wore matching bowling shirts with "Roy" embroidered on the front.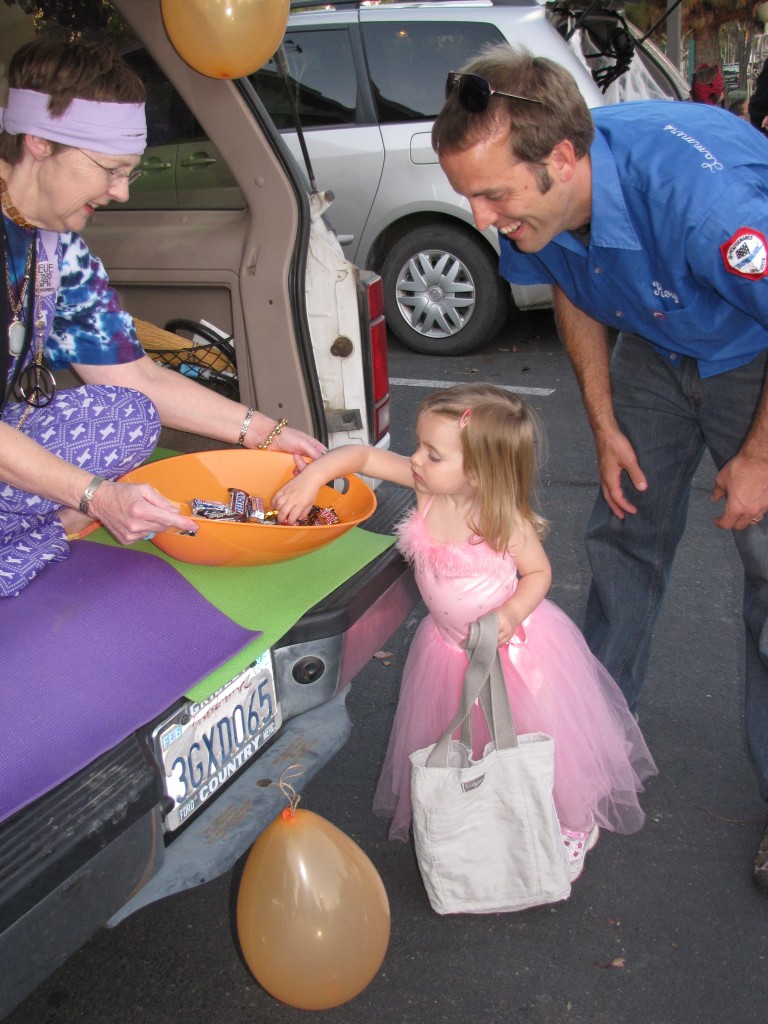 Trunk-Or-Treat:
There were only about ten cars decorated for Trunk-Or-Treat, but that was just right for Naomi and Oliver.  Brad walked from car to car with Naomi, admiring the decorations and asking "Candy, please?"  I pushed Oliver in the stroller and snapped photos.
The kids were exhausted when we got home, and both slept an hour later this morning!  Yeah!
How did you save money while celebrating Halloween?