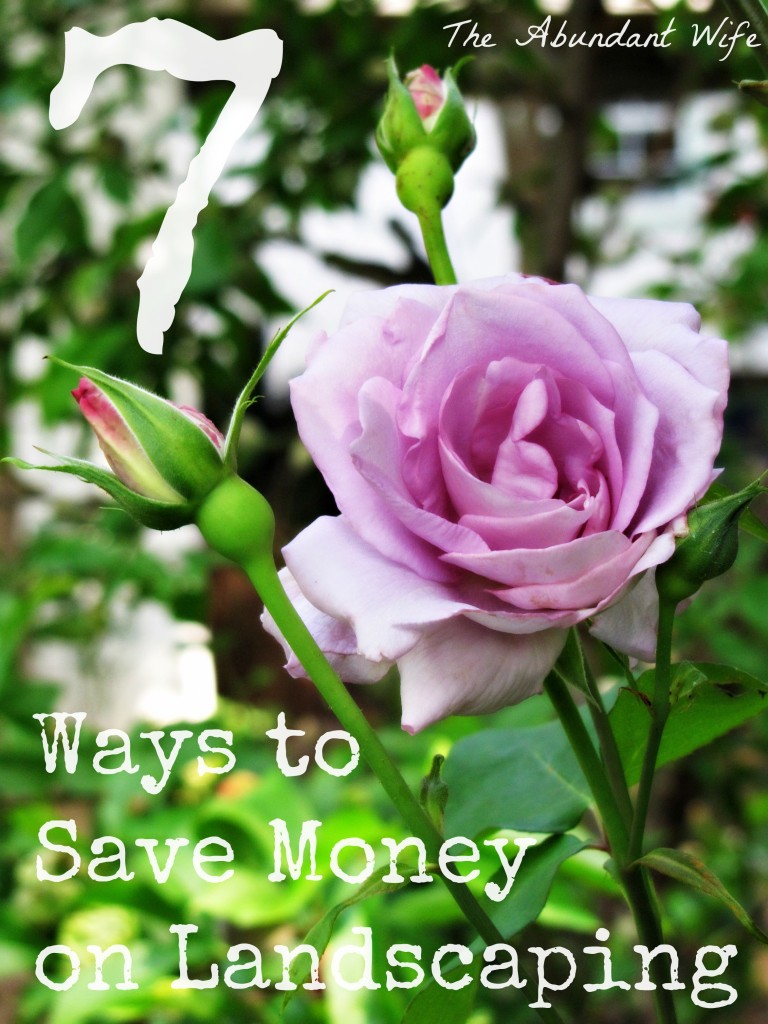 With the advent of spring, our family has been spending a lot of time outside in the yard.  This is our third spring in this home, so it's very satisfying to see all of our efforts from the previous years paying off.  Trees, bushes, and bulbs are blooming in the right places, and our lawn is bright green with new growth.  What follows are 7 ways that we have saved money on landscaping:
Use What You Have–Who needs to buy plants when you probably already have them in your yard?  I spent this past weekend transplanting dozens of bulbs from our back and side yard to the front yard.  Brad has transplanted a number of small trees and bushes since we moved in.  You can also transplant plants from your friends' homes (with their permission of course!)
Find Free Stuff–We have been given a lot of free things for a yard over the years, including sod, firewood, tomato plants, a play house, a climber, a grill, insect sprays, and picnic tables.
Utilize Free Labor–There's nothing cheaper than doing the work yourself, but you can also ask friends (or your children) to help you.  A friend helped Brad build our grape arbor, and his guys' Bible study helped him trim back some large trees.  We pull our weeds by hand, and a friend seeded our front lawn for us when we first moved in.
Fertilize Your Gardens with Compost–We love our nutrient-rich little compost pile and spread it over our flower beds and around our bushes.
Shop Yard Sales–Most of our gardening equipment originally came from yard sales.  Go out first thing on a Saturday morning and see what you can find!
Shop Store Sales–Buy things for your yard when they are out of season, or otherwise on sale and you'll save big!
Fix It Instead of Replacing It–When our 8-year-old lawnmower died this spring, we tried to fix it ourselves, and then we paid $74 to have it fixed rather than purchase a new lawnmower.
What landscaping tips would you offer someone landscaping on a budget?