Monday night was my husband's first youth "club" of the year, and so they kicked things off with barbecue in our backyard.  Brad was already planning on hot dogs, soda, and marshmellows, so I offered to do a fruit dessert.  One of my acquaintances had done a shark theme for her son's birthday party, so I decided to make the same watermelon shark she had created.
All the credit for this art/food project goes to Rachel at Sun Scholars for her excellent tutorial!  I found her through Pinterest, and was also excited to find out that she's an expat living in China!  Aside from adding blueberries to my jello jiggler "water," and using chunks of watermelon instead of a melon baller, I did everything exactly as she instructed.  It came out so well, that I just couldn't resist sharing it with all of you.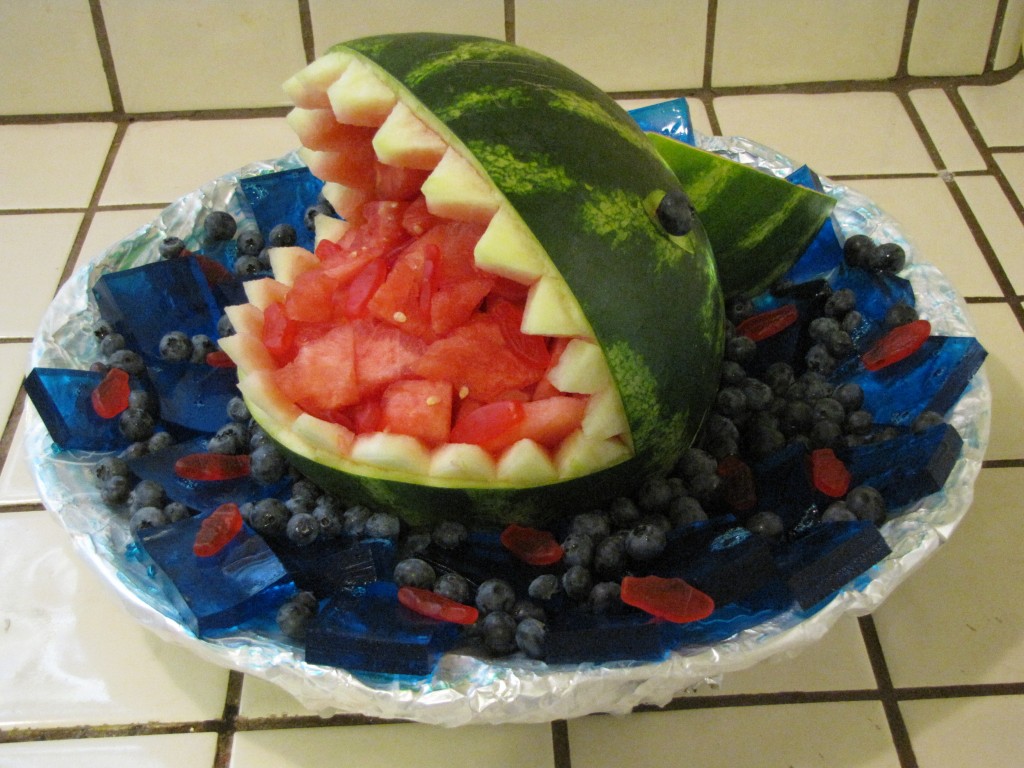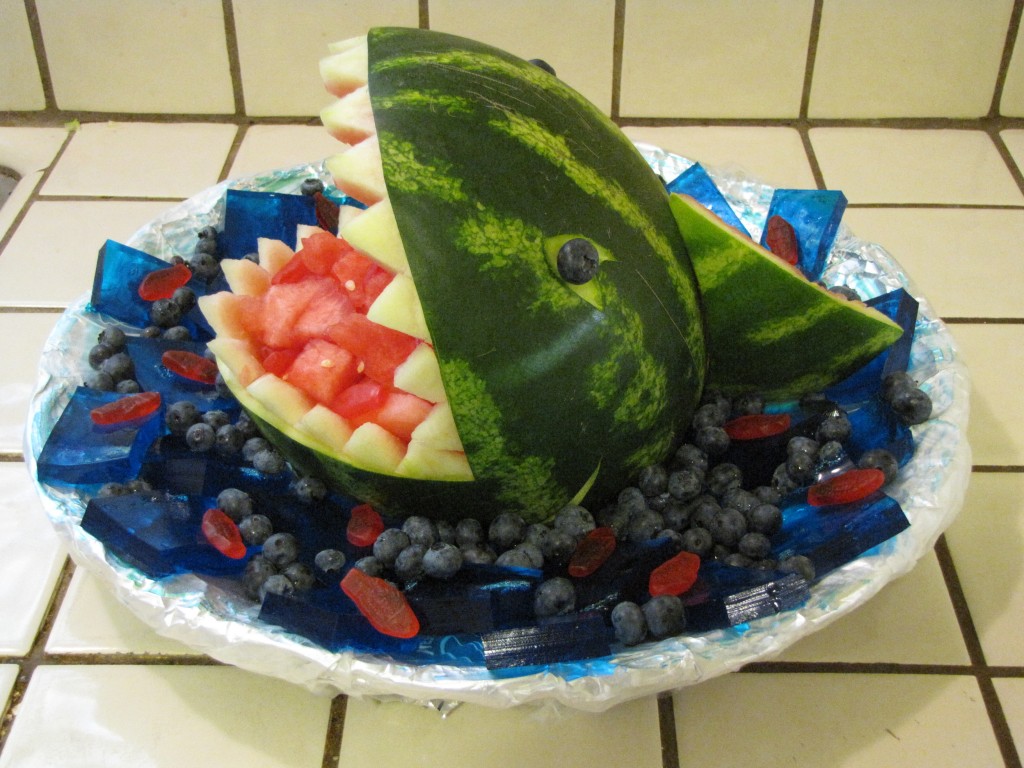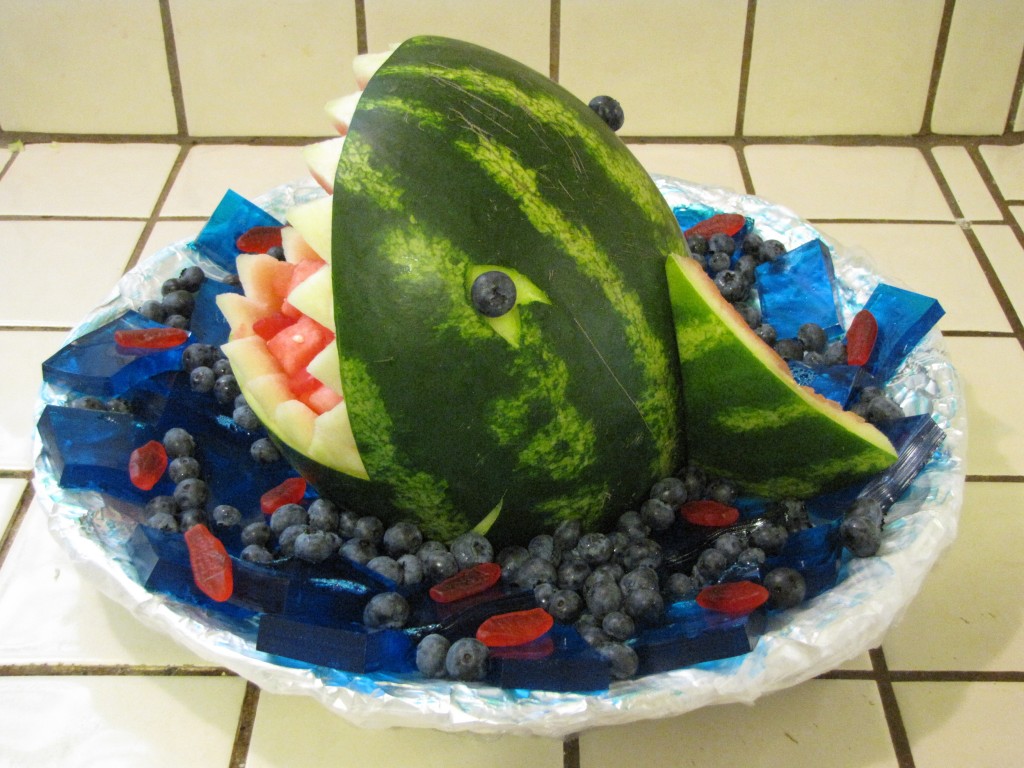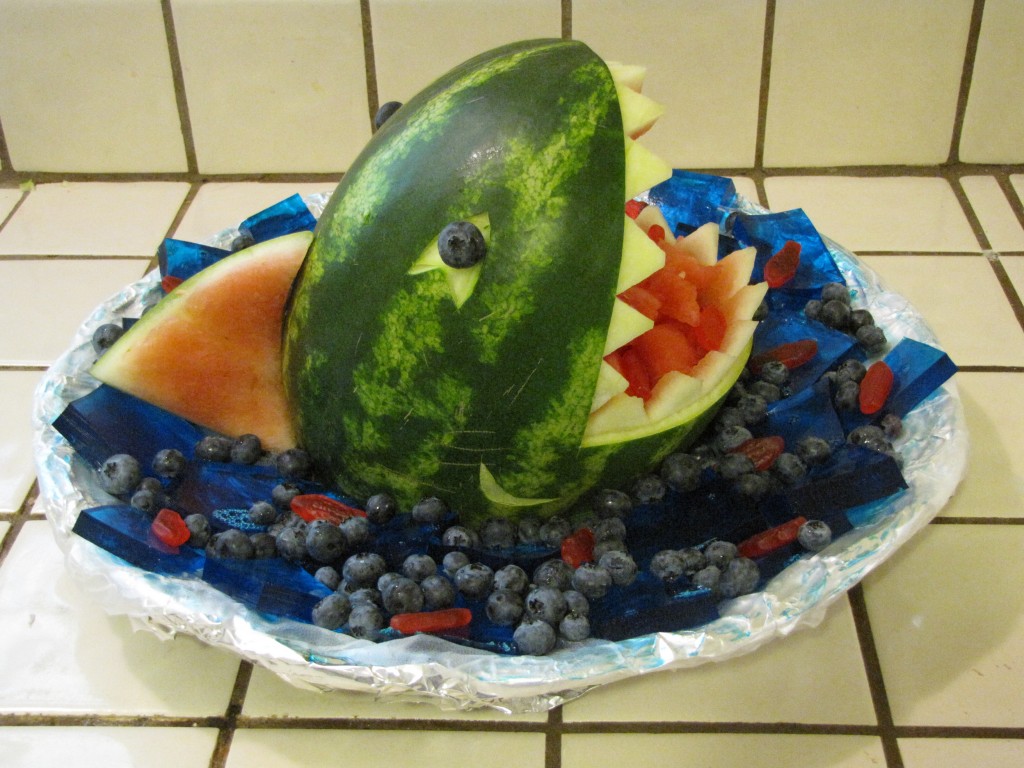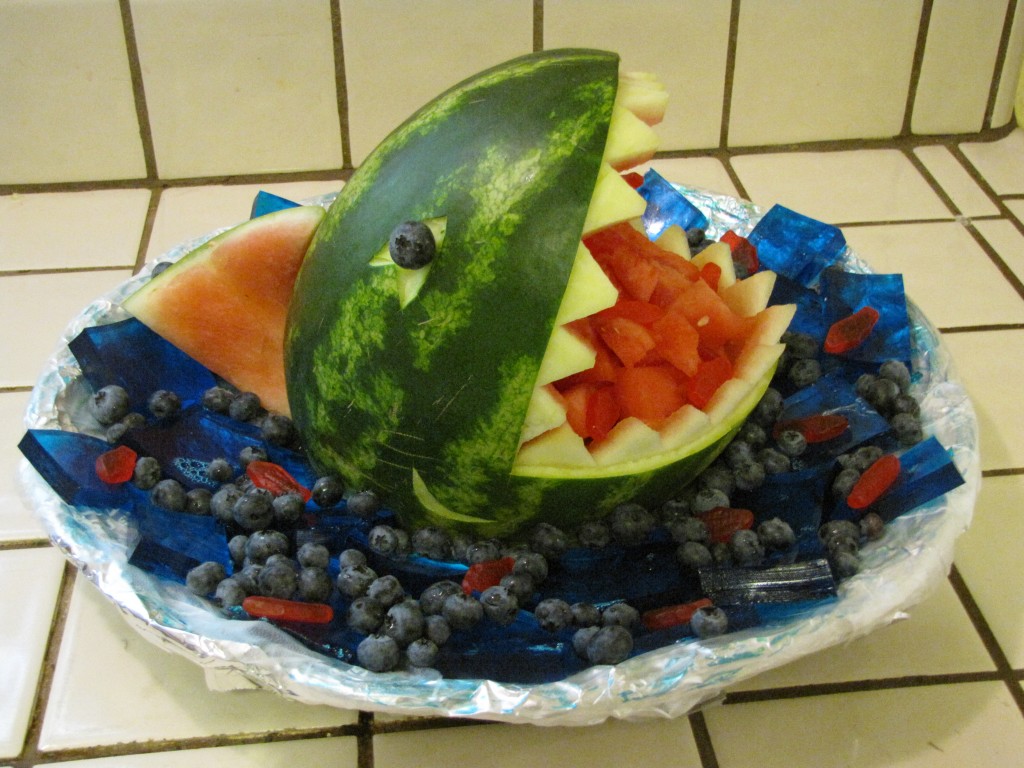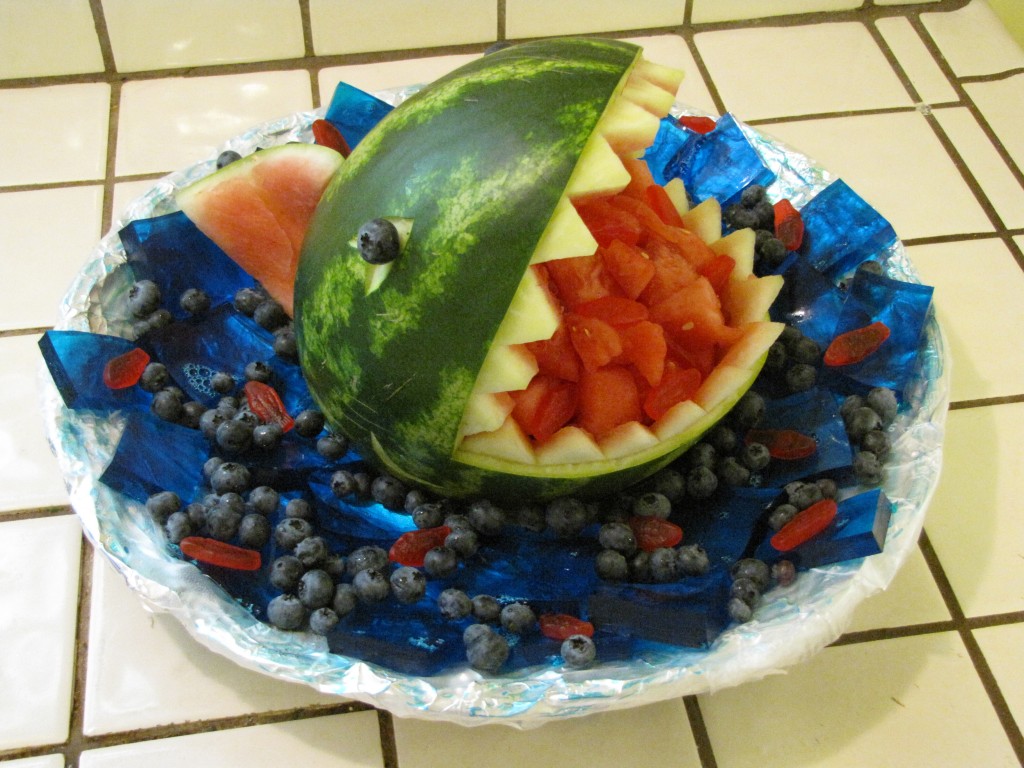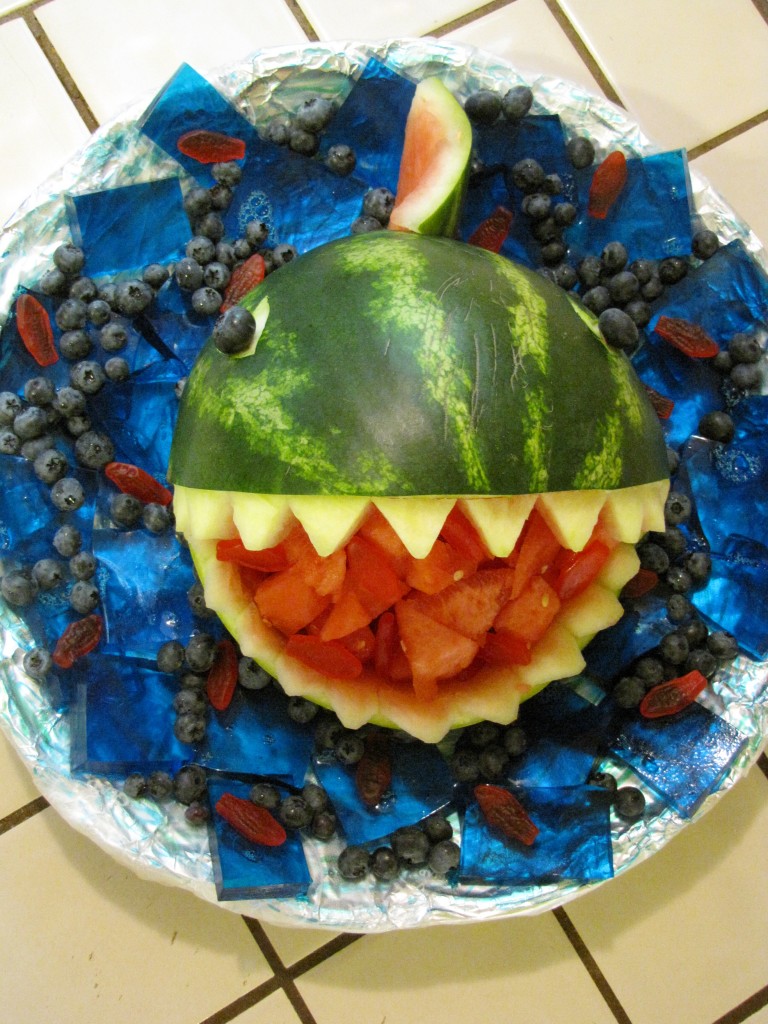 Have you tried doing something that you've pinned on Pinterest recently?  What fun projects are you doing around your home?