Recently on "From Chapel Hill to Chickenville," Aimee published a delicious recipe for chocolate acorns.  They were so adorable that I had to try making them with Naomi!  We had a great time making them.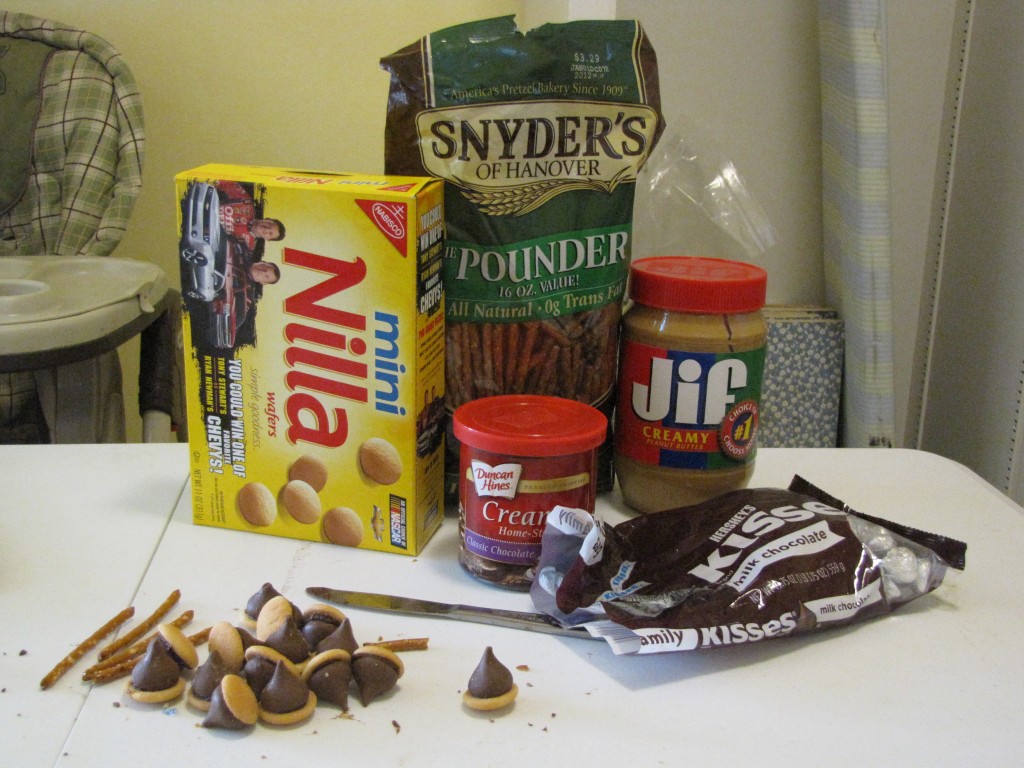 First, I purchased our materials.  I was excited that the leftover materials would also make nice snacks for the kids well after the recipe was completed. (We experimented with peanut butter as an alternative adhesive to the chocolate icing.)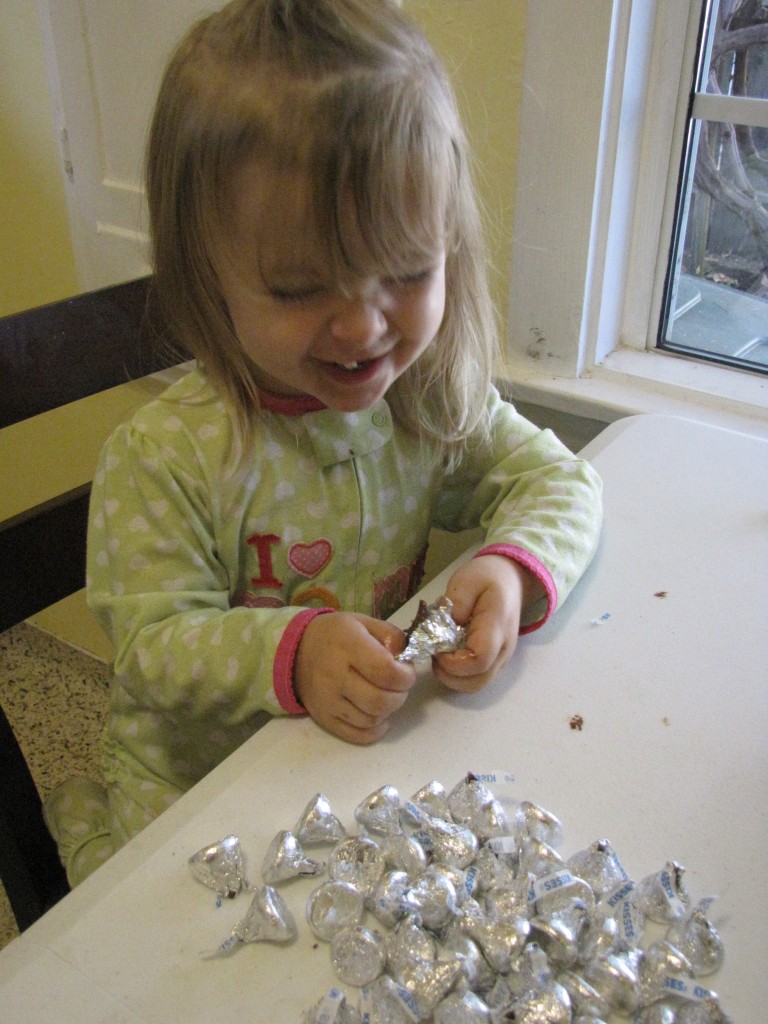 Naomi took over the first step in our assembly line, which was removing the foil wrappers from the Hershey kisses.  I had to instruct her on how to remove the foil without using her TEETH, and I had to watch her carefully lest she EAT the kisses when I wasn't looking.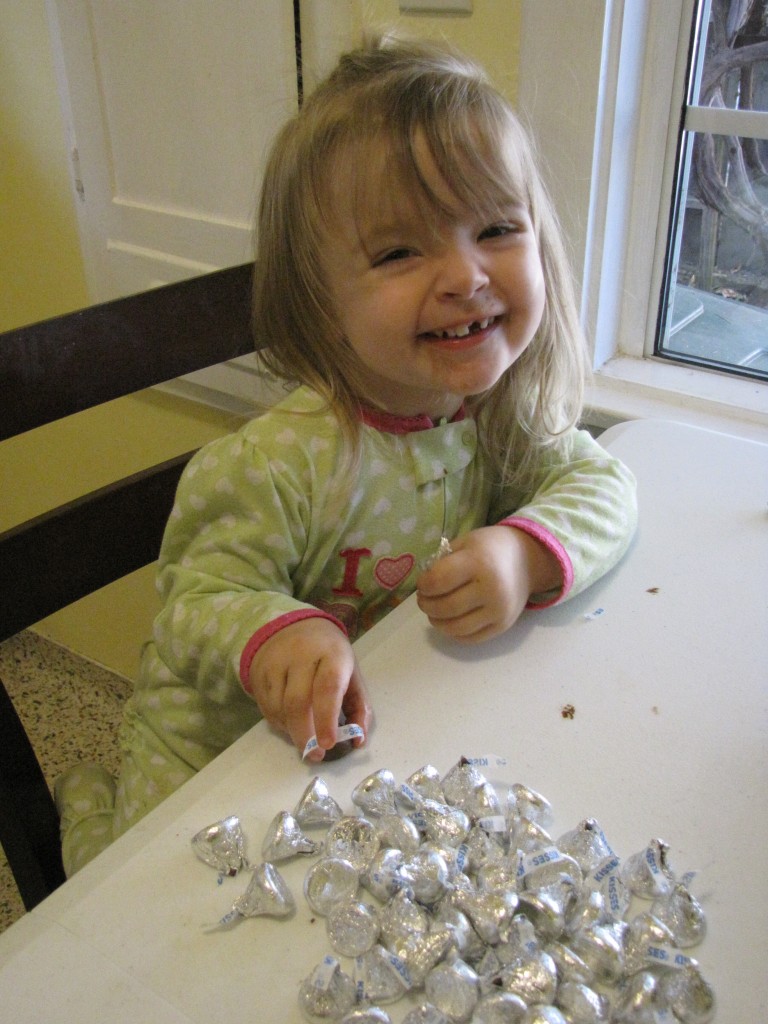 And for those of you who haven't seen it yet, here is her new toothless grin!  After peeling the Hershey kisses, she stuck them on the wafers I had prepared with chocolate icing.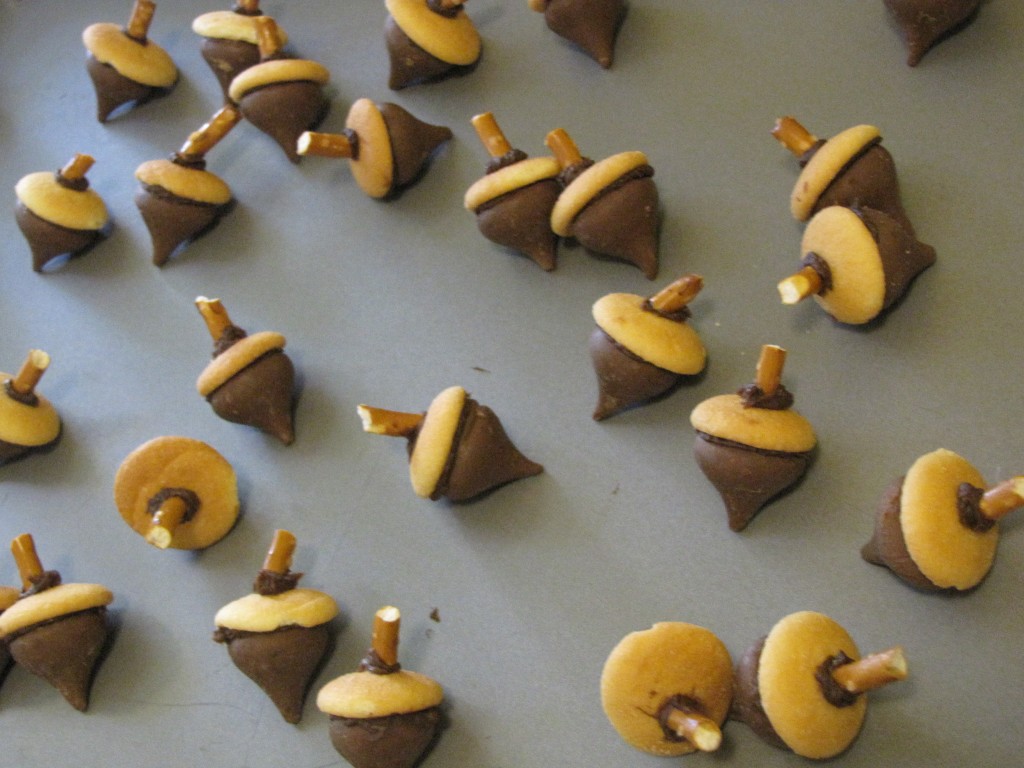 I added the frosting and pretzel stems myself after Naomi was done.  Aren't they adorable?  We took them with us yesterday to a football party and a committee meeting.  They were a big hit!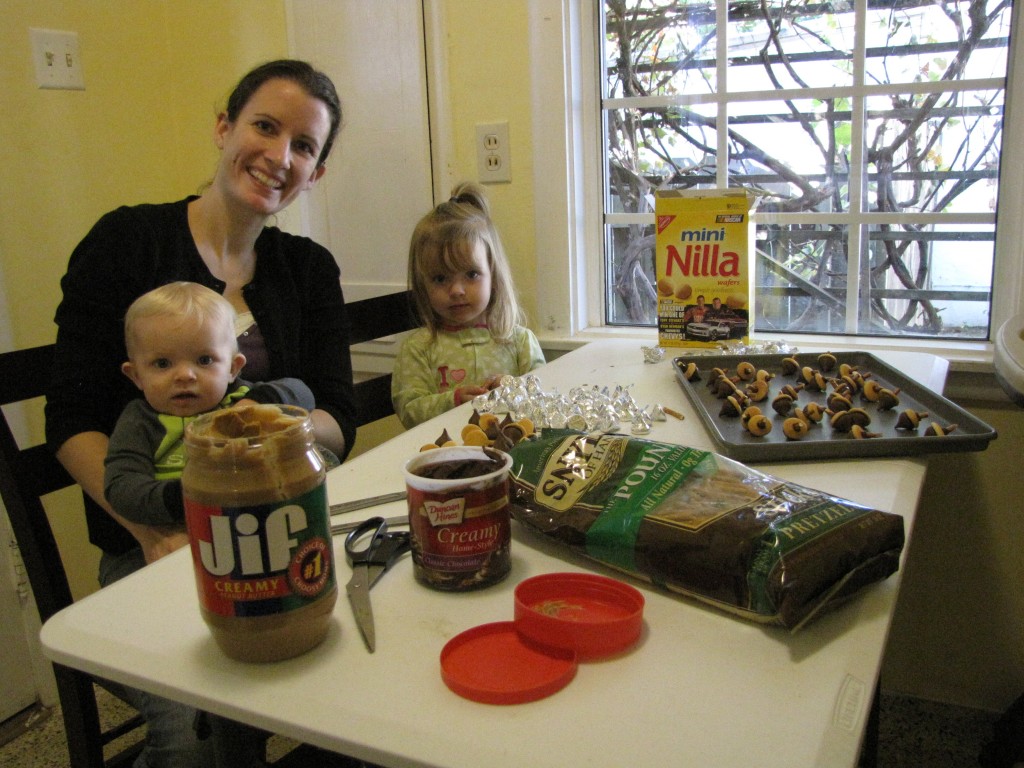 Please forgive my appearance!  We were having some plumbing issues, so I hadn't showered in two days!  But here we are, with our finished chocolate acorns.  Naomi calls them "Candy" and "Make" because we made them together!
Have you tried making food with your kids recently?