I absolutely LOVE going to the mailbox ever since I started applying for freebies on-line.  I never know what I'll find there!  Going to the mailbox is also a short and fun outing for Naomi.  We walk down the lawn holding hands (discussing the importance of holding hands and the dangers of cars), we greet the mailman, we open and close the magnetic mailbox, and we carry the mail back into the house together.
This week we received two free Mother's Day cards from Tiny Prints…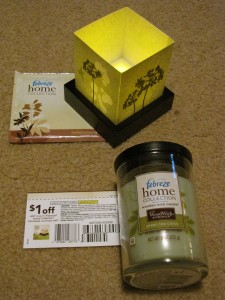 A Febreze Home Collection Wooden Wick Candle and Flameless Luminary…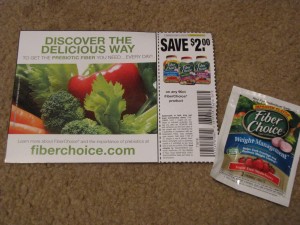 And a sample of Fiber Choice!
Much thanks to Money Saving Mom for spotting these freebies for us!  What free stuff have you received recently?