I was listening to the radio this morning, and heard the words to this song by Darryl Worley, "I love this crazy, tragic, sometimes almost magic, awful, beautiful life."  It seemed to describe this last month perfectly.  At first I tried to keep up with my blogging, but then I gave up as the days brimmed full and overflowed with life.  Sometimes I have to stop writing about my life, and just spend some time living it.
On Sunday evening, January 8, Brad's "Grandpa Roy" went to be with the Lord.  His death came fast on the heels of our miscarriage, and the unexpected death of a new friend in ministry (whose funeral was the day before).  The three deaths…an unborn child, a 50-year-old father, and a 93-year-old great-grandfather…led to many sobering conversations around our home about matters both sad and serious.  Brad's grandfather's memorial service was on January 15, so we were glad that we arrived in Maryland on January 13.  It was good to be with Brad's family during a time of shared grieving for such a well-respected and well-loved man.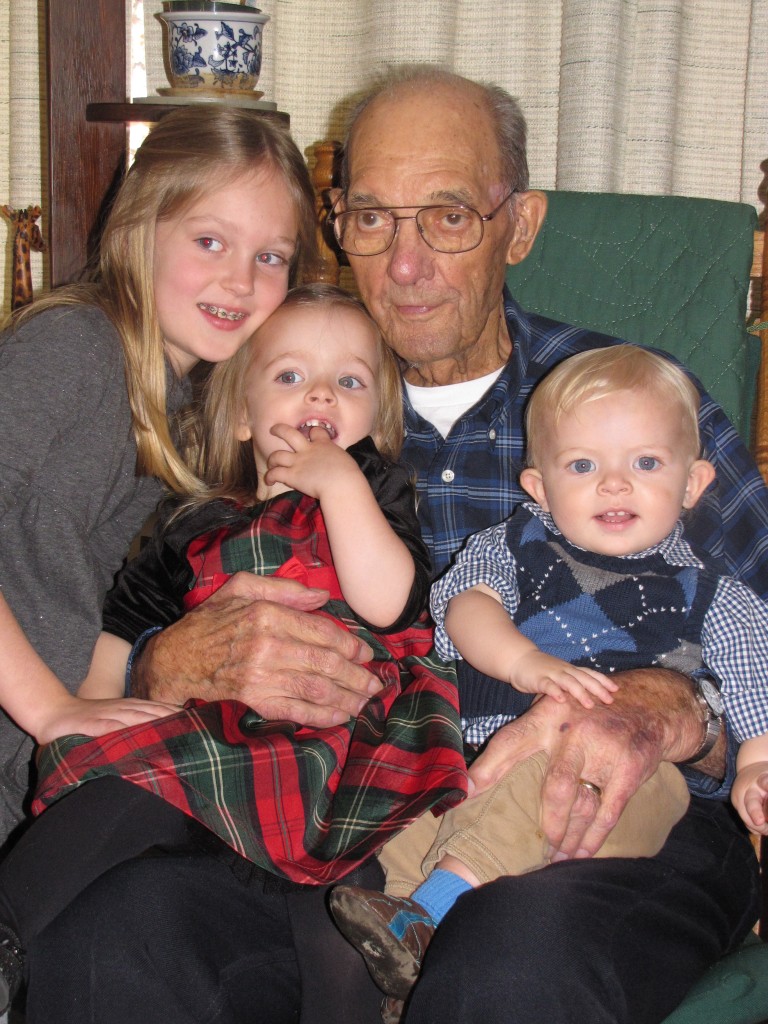 On January 16, Brad flew to Florida for his annual youth ministry Winter Training.  I stayed with the kids at my parents' house, and enjoyed Naomi's & Oliver's first snow of the year!  In the evenings and during nap-times I worked on writing English curriculum for our friends in China.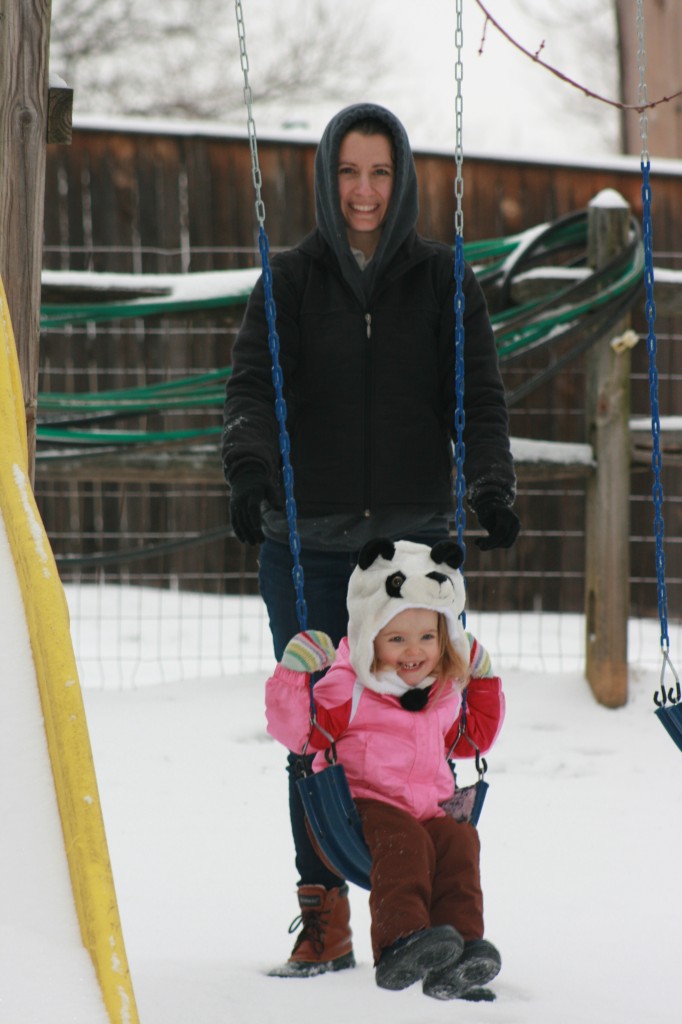 While I was there, my sister Kristy's boyfriend Zach proposed!  They decided to get married on June 10, which means I have four months to earn the money to pay for yet another cross-country flight for our family.  Maybe I should write a series of posts on how I do it?  In a flurry of excitement, my mom, sister Karilyn, I, and the kids went shopping for bridesmaids dresses.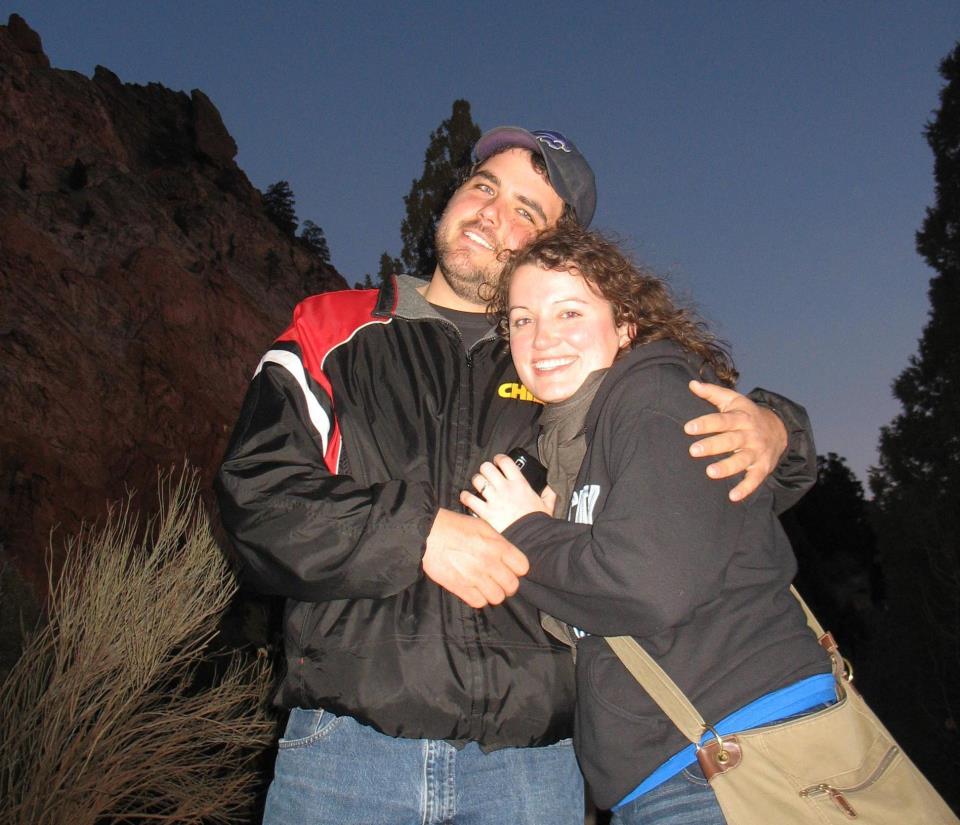 On January 24 I flew to Florida to be with Brad for his first international youth ministry conference, held once every 4 years.  For us it was like a second honeymoon…our first time without the kids in 2.5 years!  The conference included staying in a 5-star hotel, trips to Sea World and Universal Studios, great food, great speakers, and great concerts.  One of the best parts of the trip was catching up with friends in youth ministry from all over the world…China, Alaska, Tanzania, England, Minnesota, Maryland, Pennsylvania, West Virginia, Indiana, and more.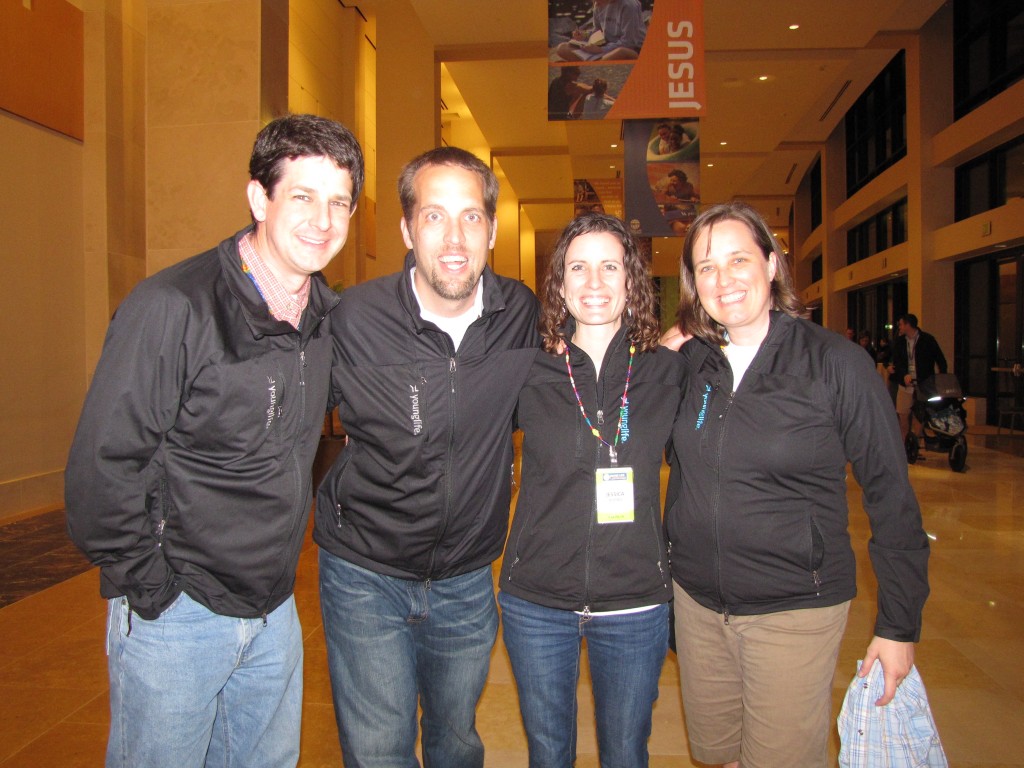 While we were in Florida, our kids enjoyed hanging out with "Mom-Mom" and "Dad-Dad" in Maryland.  They took trips to the library, grocery store, gas station, and town park.  They watched my brother Josh play Varsity basketball, and sang along to the "Hokey-Hokey" (Hokey-Pokey) with my sister Karilyn.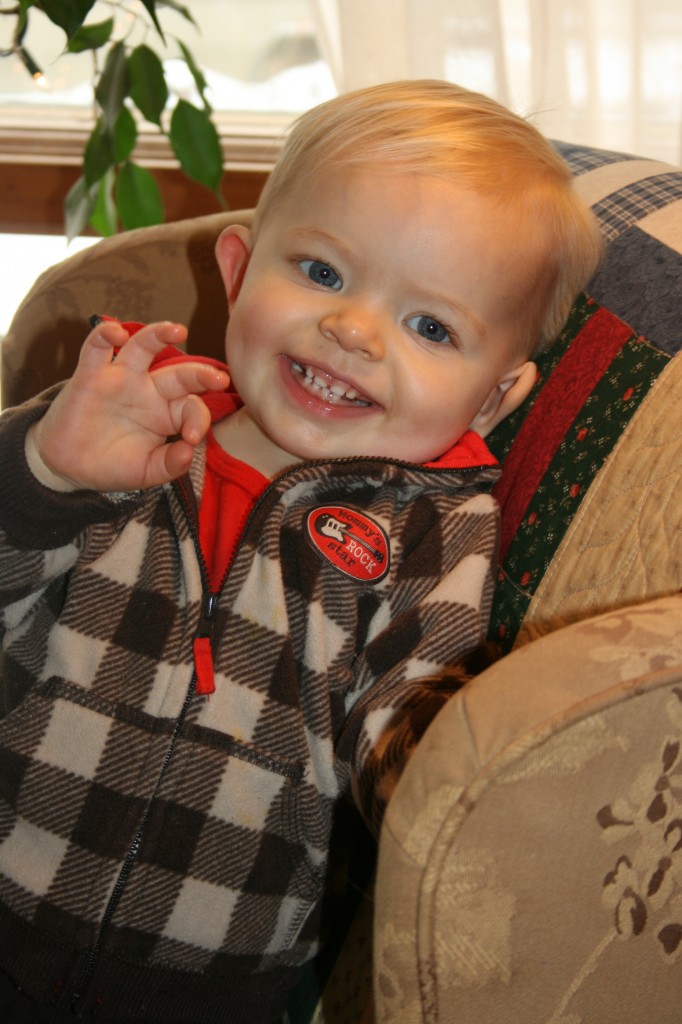 When we got back from Florida on January 29, Brad and I began substitute teaching to cover the cost of our flight.  Together we subbed 10 days total (though some were half days) and were more than able to cover the cost of our trip.  While we taught, both grandmothers took turns watching the kids for us.
On February 3, my sister Kerri and her husband James welcomed their firstborn, James the Fifth, four days after his due date.  Kerri taught her high school classes in the morning, and then leisurely made her way over to the hospital for James' afternoon birth.  Brad and I had visited them the night before, and swore it was the spicy chili she served us for dinner that initiated his birth.  Either way, he is adorable, and his cousins (especially Naomi) are completely in love with the little guy.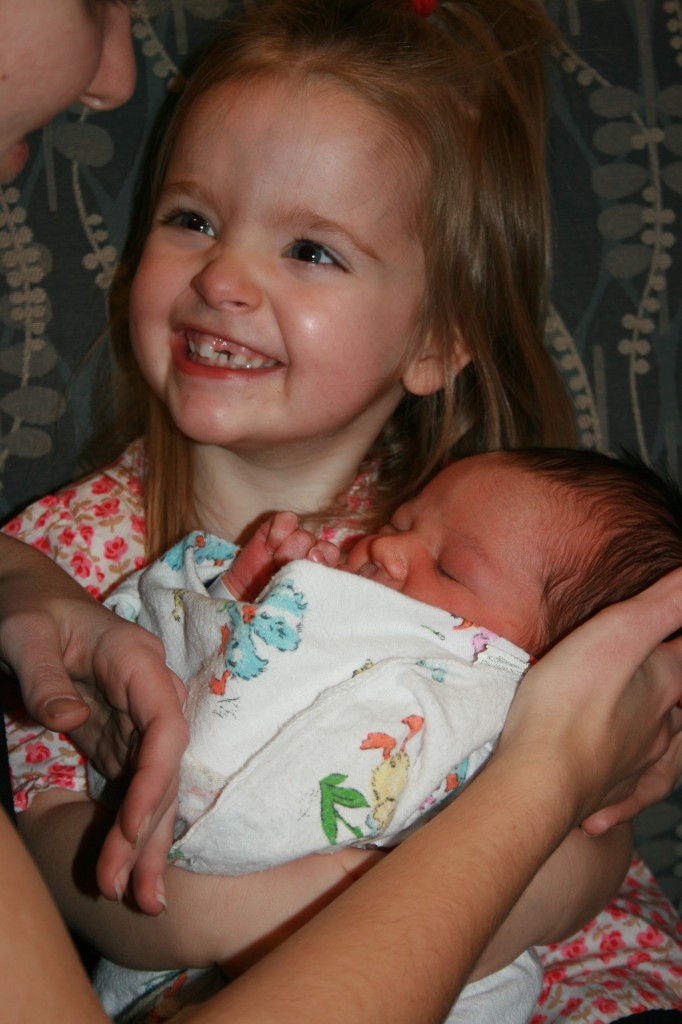 Finally, on February 5, I celebrated my 31st birthday with my family.  I was born on the Chinese New Year, and have now celebrated two Super Bowl birthdays, so I'm beginning to think it's a pretty special day!  The day was full of fun activities.  Brad and I sang in church, we had a small birthday party, and then I drove Brad & Naomi to Baltimore for their flight back to California.  In the evening Oliver and I joined my family for a Super Bowl party at a friend's house.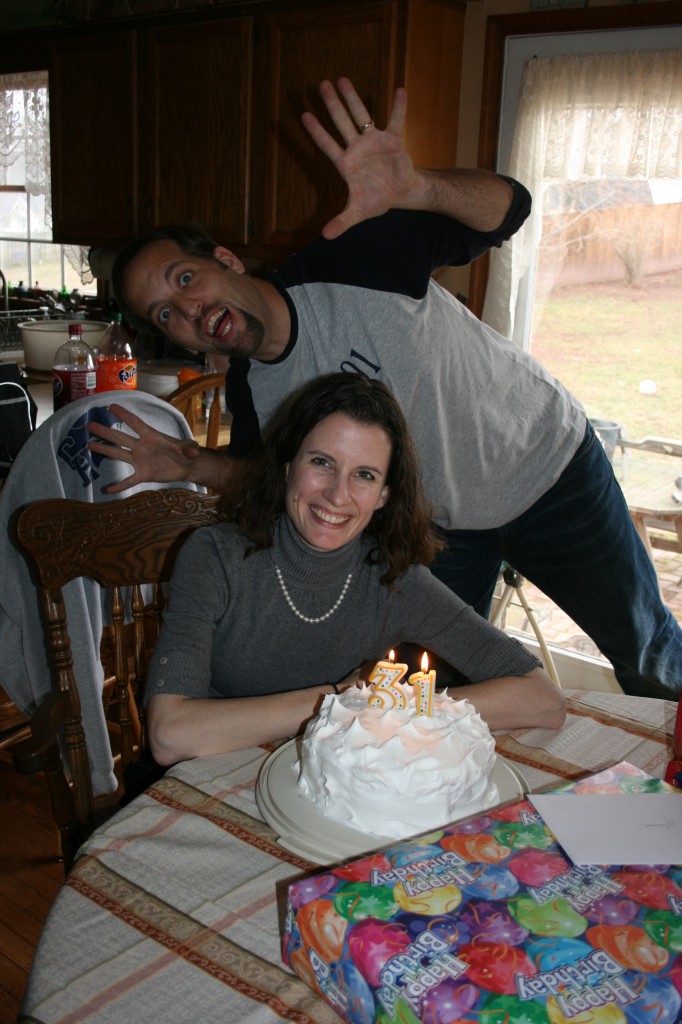 At this point, we have done everything we came to do on this trip, and more!  I'm still in Maryland with Oliver until Monday, but Brad has returned to work in California with Naomi.  I may be able to substitute once more, or visit Kerri once more, but mostly I am looking forward to being home again in California with my family.
Thank you for hanging in with me during my long absence.  Now it's your turn–
What significant events have occurred in your life recently?