Oliver was sick earlier in the week, so on Tuesday night I had to make a late night run to CVS for medicine.  Thankfully I had noticed that CVS had a great deal this week!  While I was there I picked up the ever-popular Zyrtec, and some toothpaste which we also needed.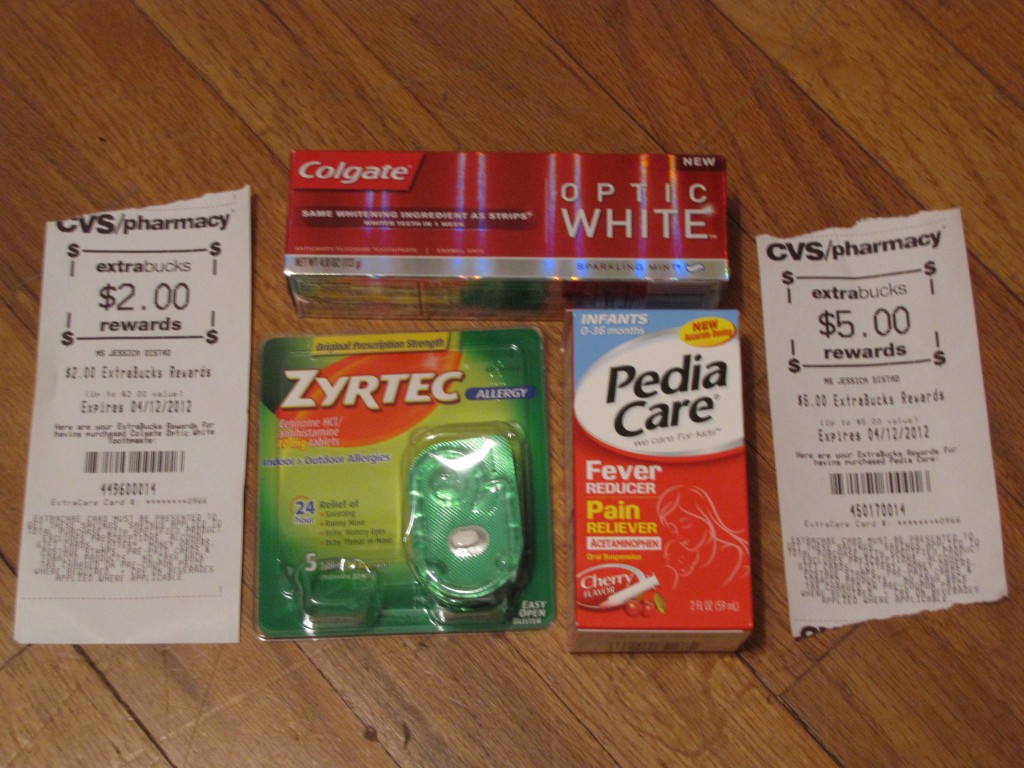 I didn't have any CVS Bucks, so for my first transaction, I bought a $5.99 Zyrtec, and got $5.99 back in ECBs.
I used the $5.99 ECBs to help pay for my second transaction.  I bought a $5.99 Pedia Care, and got $5.00 back in ECBs.  I also bought a $3.99 Colgate Optic White using a $1/1 Coupon from this week's Smart Source, and got $2.00 back in ECBs.
So I spent $10.13 OOP (out of pocket) and got $7.00 ECBs back, for a grand total of $3.13 for 3 items!