If you missed The Birch Tree Project (Part 1) you can read it here.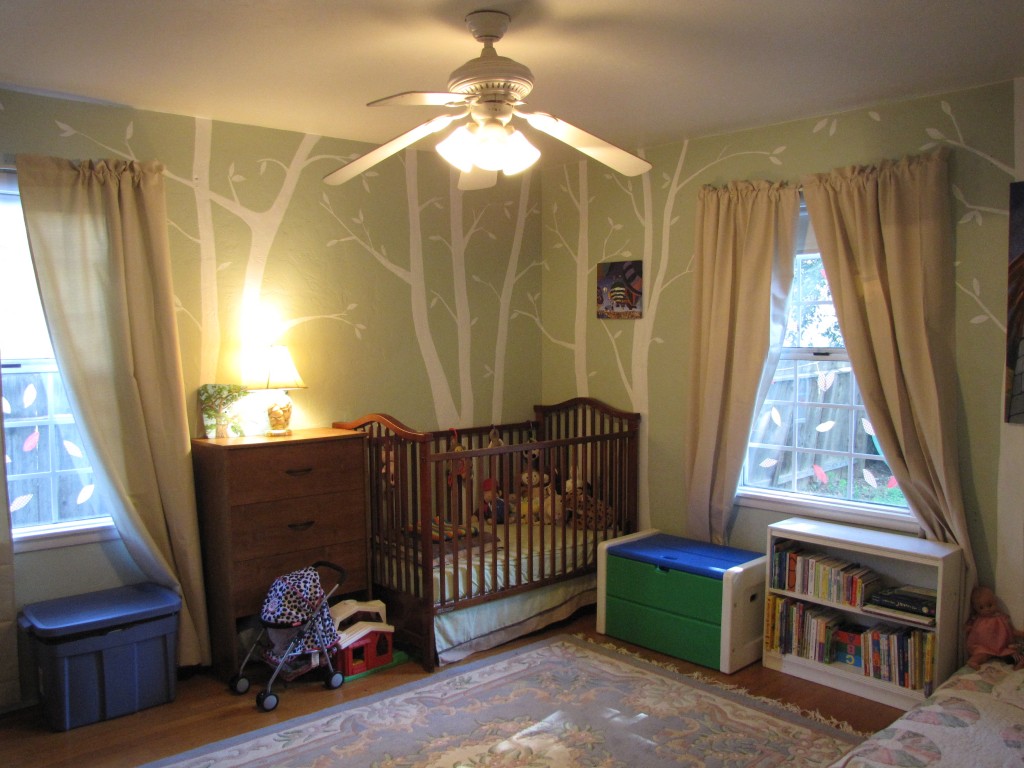 After 5 days of painting, and 7 days of having the house in disorder while the furniture and kids were displaced, I was delighted with the finished product!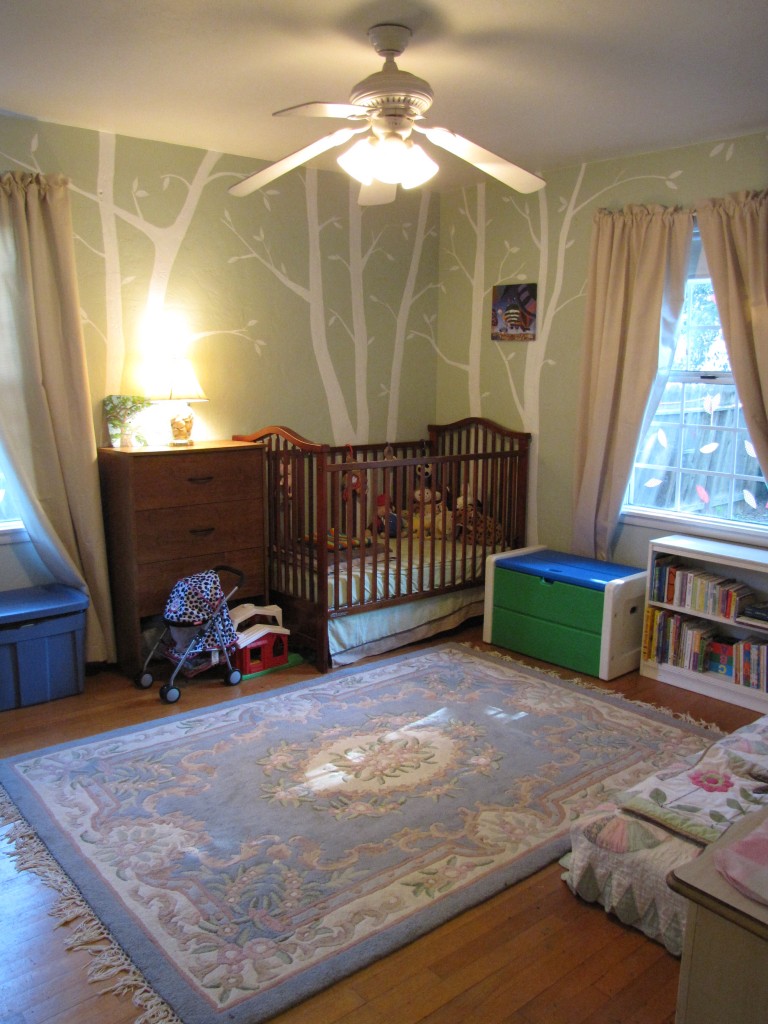 The kids' room rarely looks this neat!  I had to shut them out of the room to straighten it up for these photos.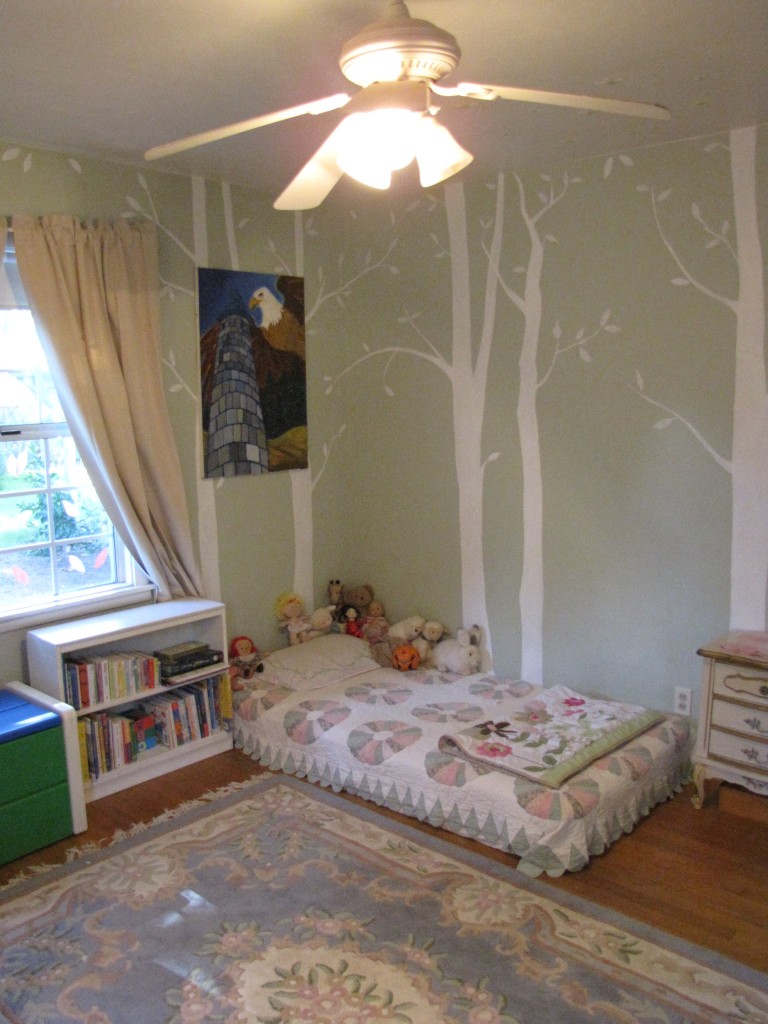 Naomi's bed will remain on the floor until we get bunk beds when the new baby arrives.  We didn't see any point in buying a bed frame for her when she'll be transitioning to a bunk bed so soon.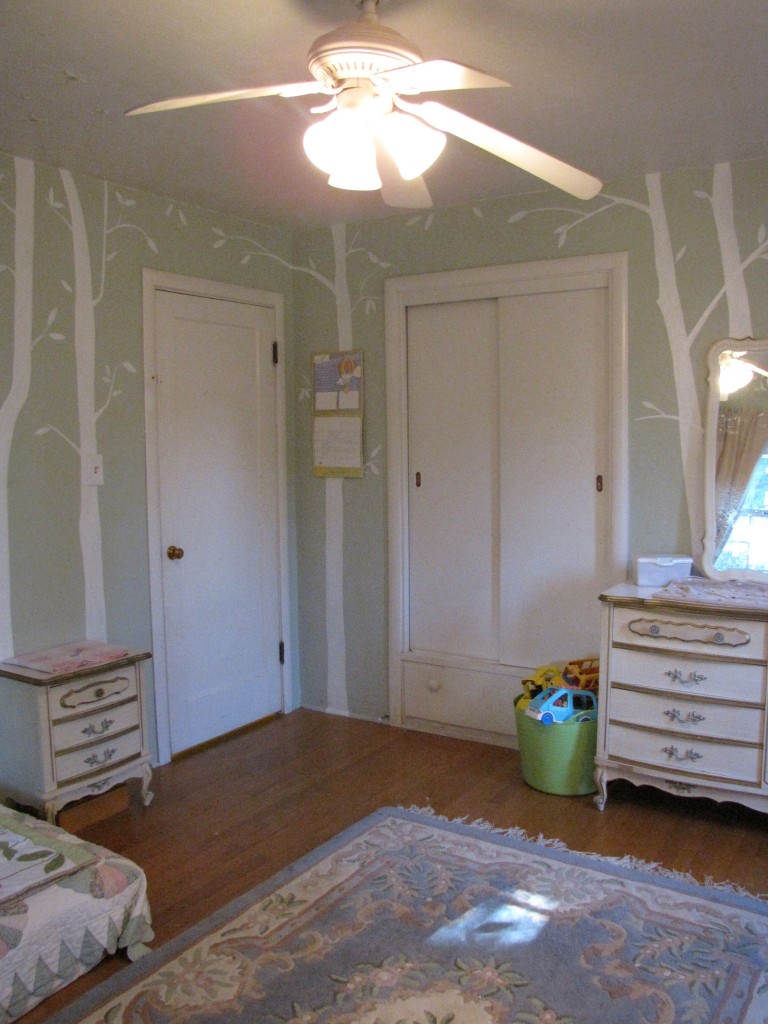 The dressers were Brad's sister's when she was a child.  The area rugs throughout the house were hand-me-downs from a friend.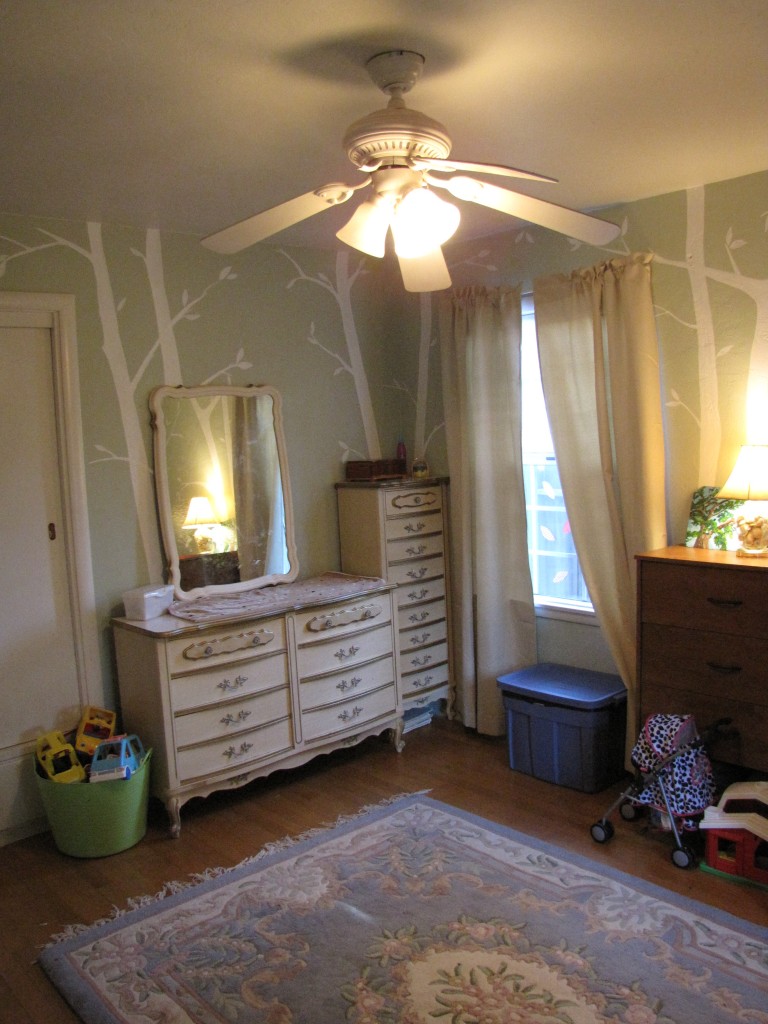 I'm new to "staging" photos, so after looking at these I realized that I probably should have removed the baby stroller, barn, and toy basket.  The blue tub is for dirty cloth-diaper storage, and the wipe container on the dresser holds our reusable wipes.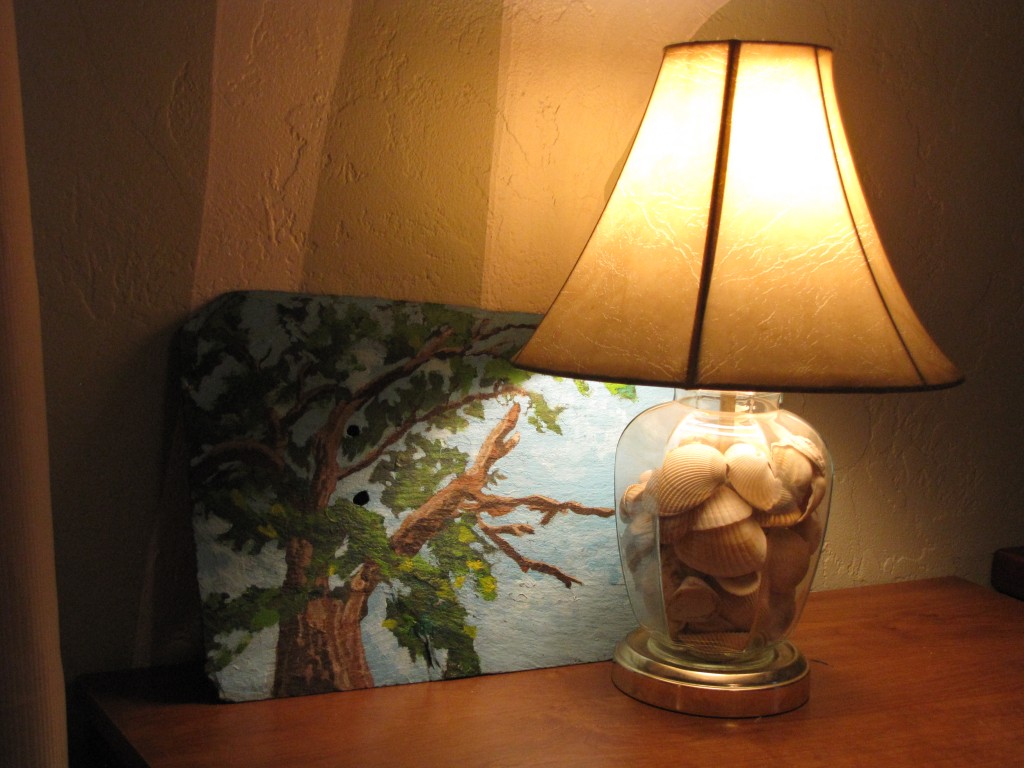 I also painted the paintings around the room.  This one is painted on a large piece of slate.  It's a painting of a tree down by the "swimming hole" at the creek near my parents' house.  The lamp is an old one of Brad's with a newer lampshade.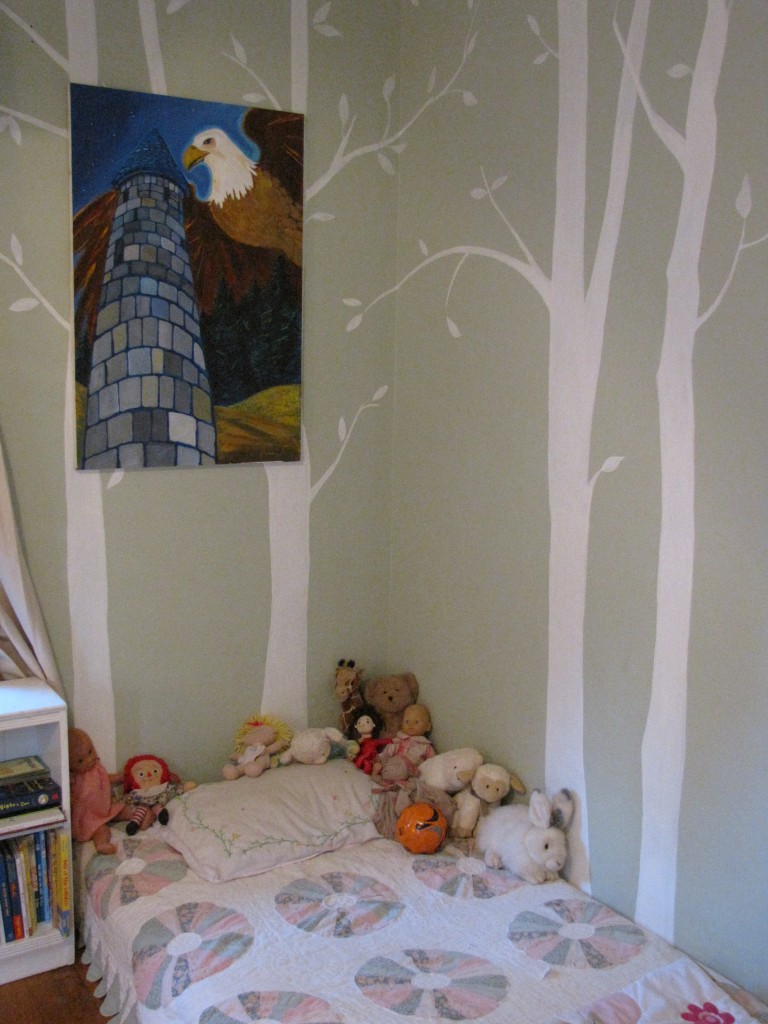 Brad is a former soccer coach, so for holidays he likes to give the kids soccer gifts.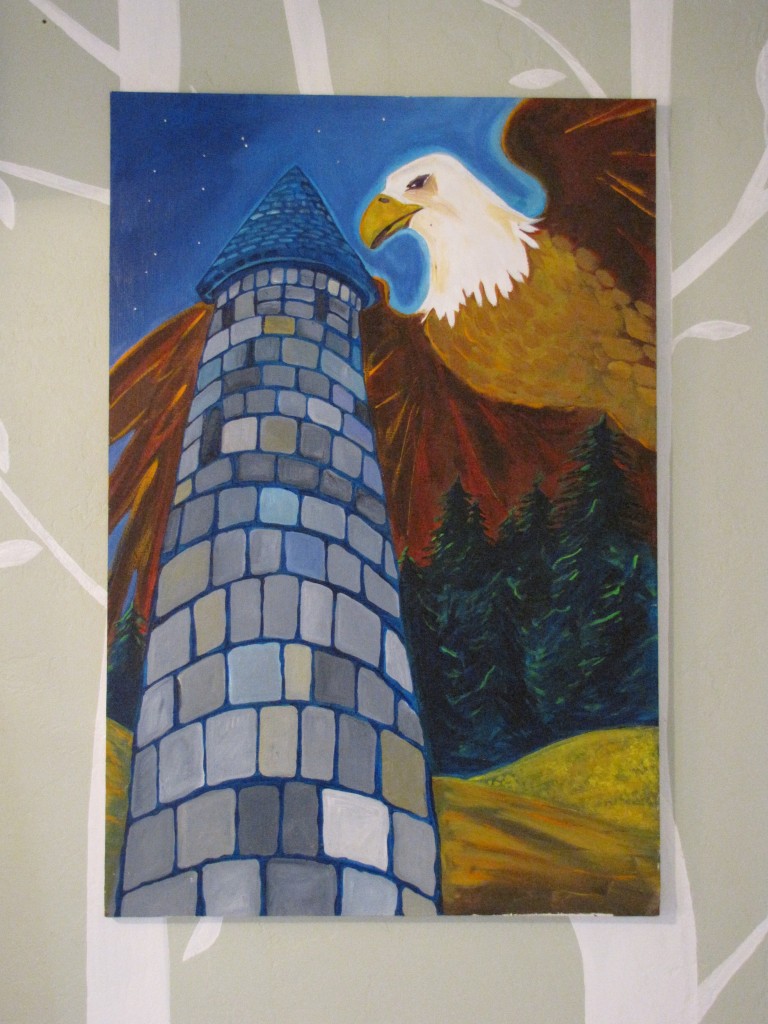 The painting above was painted during a sermon when we lived in Maryland.  I was asked to illustrate Psalm 61 on stage while the pastor preached the sermon.  It was an interesting concept!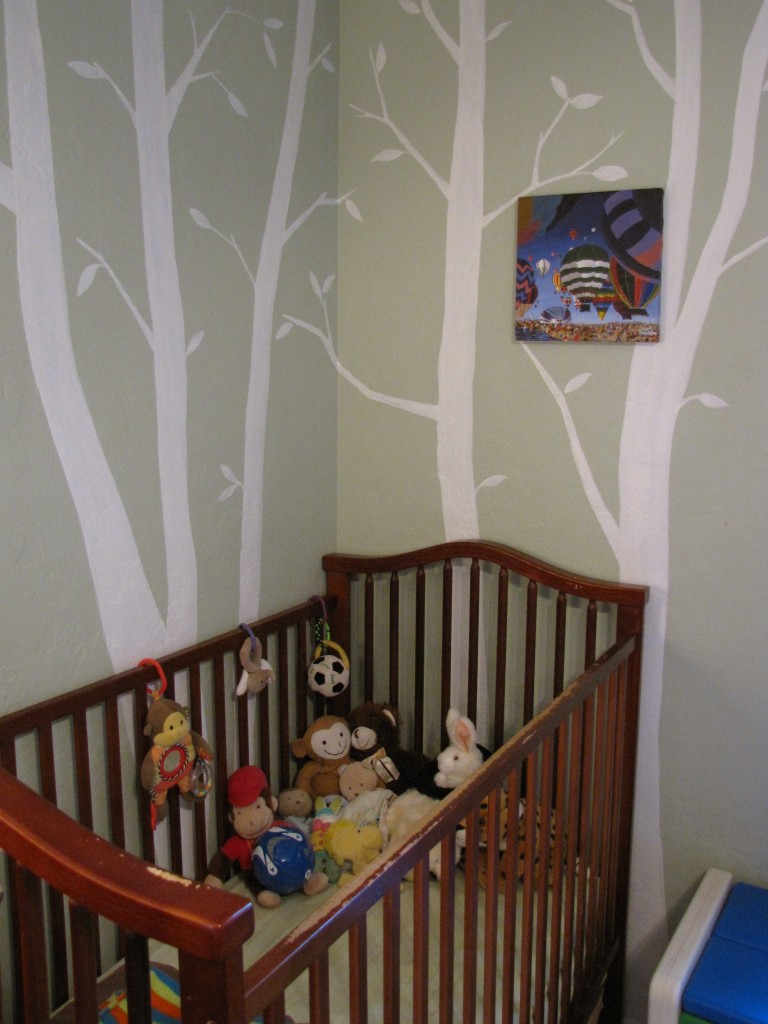 Oliver still sleeps in the crib, at least until the new baby arrives!  He also has a couple of soccer balls in his bed.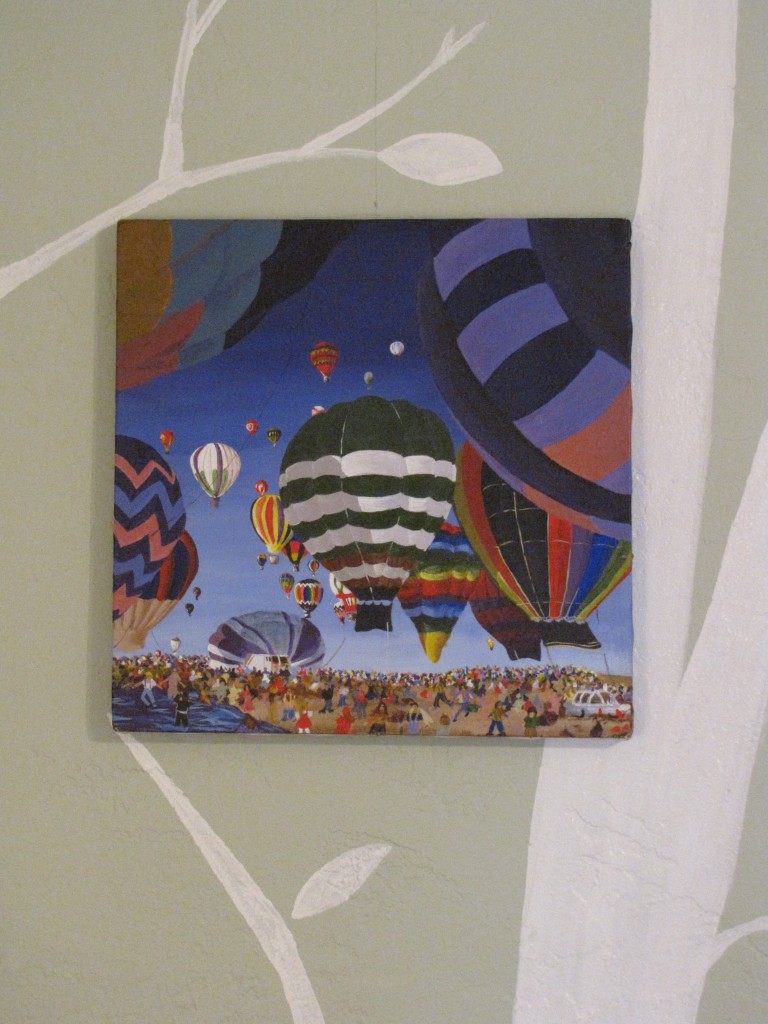 I painted the painting above during my sophomore year of high school.  It's still one of my favorites.  When I lived in New Mexico I got to participate in a festival like this one, and rode in one of the hot air balloons!
I had a great time with this project, and now my kids' room is my favorite room in the house.  I love reading to them, snapping photos of them, and playing with them in this fun space!
What fun or creative projects have you been working recently?