This recipe was a big hit with my husband and I, although my kids weren't as crazy about the tomatoes covering it.  I'm sorry I didn't doll-up the photos more, but this is how dinner usually looks at our house!  I remember my mother having guests over and apologizing that we were "eating out of the pots tonight" instead of using her good dishes.  We kids would laugh because we always ate out of the pots!  Anyhow, on to the recipe: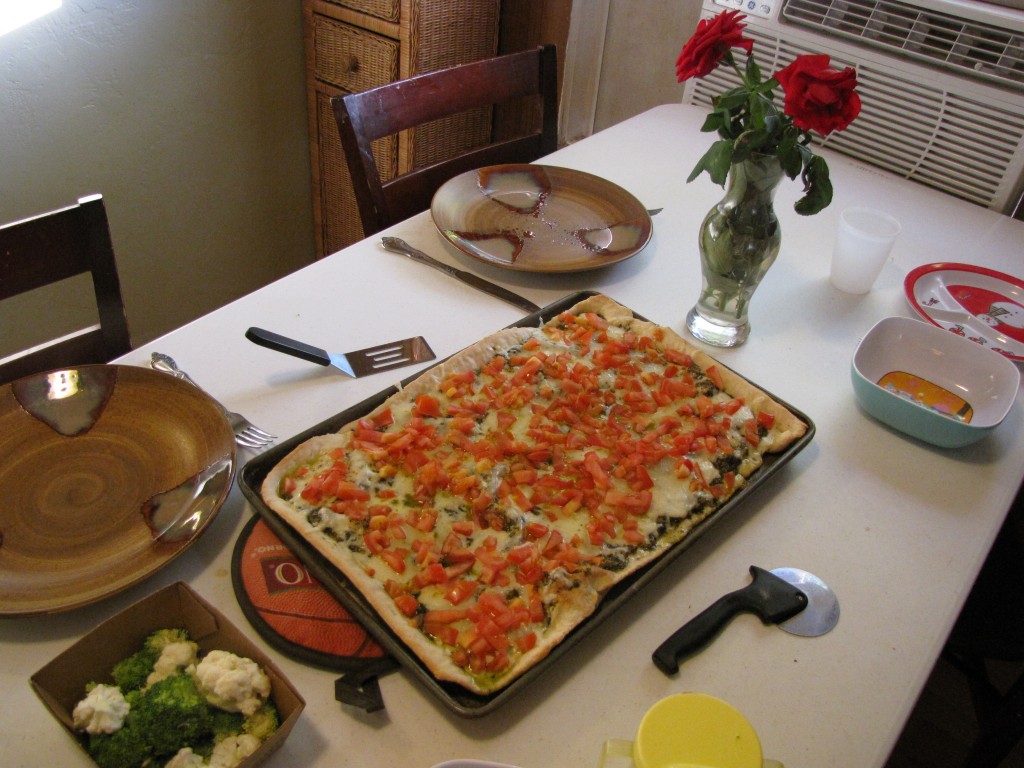 Summer Pesto Pizza (Simply in Season Cookbook) Serves 3-4

1 heaping Tablespoon active dry yeast
1 1/4 cups / 300 ml warm water
Stir together in a large bowl until yeast is dissolved.
2 cups / 500 ml flour
1 cup / 125 ml whole wheat flour
1 teaspoon salt
Add enough flour to make a soft dough.  Knead 8-10 minutes until smooth and elastic.  Place in a greased bowl, turn to grease both sides, cover with a damp cloth, and let rise until doubled in bulk, about 45-55 minutes.  (I had never done the before and thought it was really cool!)  Generously grease pizza stone or baking sheet with olive oil.  Roll or press dough onto pan.  Bake in preheated oven at 450F / 230C for 5-8 minutes.
1/2 cup / 125 ml Pesto
3 medium tomatoes (sliced)
2 cups / 500 ml mozzerella cheese (shredded)
Spread pesto on crust.  Top with tomatoes and cheese.  Garnish with fresh basil leaves (optional).  Bake in preheated oven at 450F / 230C until cheese is melted, 5-8 minutes.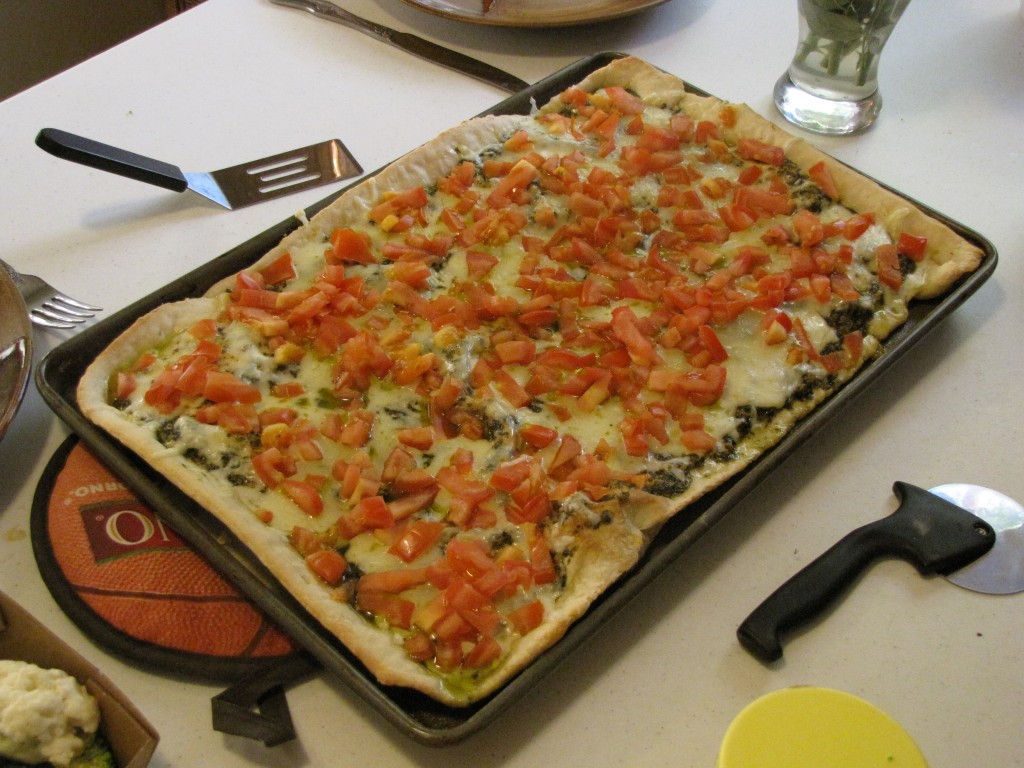 What new recipes has your family enjoyed recently?