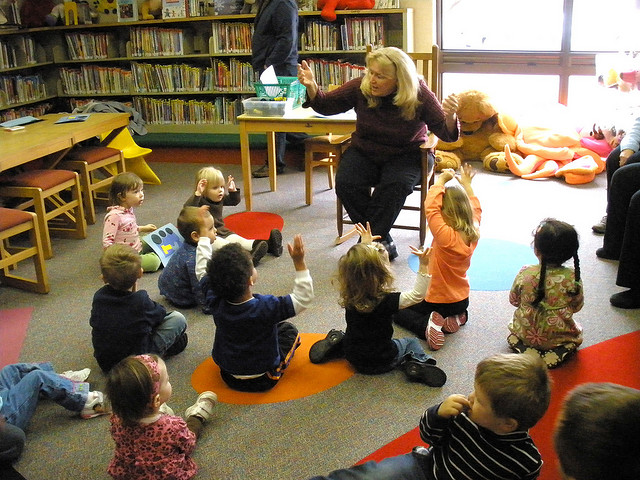 There are many ways to find free or inexpensive activities to do in any town.  Whether you live in a big city, or in the middle of nowhere, there are free things to do.  Here are a few suggestions for where to start looking:
The Newspaper: Check out the community pages or classifieds (and sometimes even the front page) for everything from free entertainment to free furniture.
Craigslist: This new form of the classifieds is a great resource.  Type in your zip code or city name, and then search for things like "free stuff" or check out the activities, events, and classes listed.
The Library: Don't forget one of our nation's most wonderful sources of free stuff!  Public libraries are full of free resources, classes, and opportunities.  They're also a great place to meet other moms with kids.
Churches: Churches are another great source for free stuff.  Take advantage of free social events, free Bible/book studies, and other free resources.  My parents' church has a free-sharing library, and most churches offer free childcare during church services and Bible studies.  Like libraries, they are another great place to meet other moms with kids.
The Internet: Use your social networking and web-surfing abilities to turn up some great opportunities.  That's how I discovered Peace.Love.Swap.
Word of Mouth: Ask other moms or people you meet.  The locals usually know what there is to do, and how to do it well.  So just ask!
Once you have some ideas, fill in your day-planner with some fun activities throughout the next month or two.  You don't have to do them all, but when you're wondering what to do with your crazy kids, pack them up and go try a new FREE activity together!
How do you (or did you) find out about the FREE activities in your town?