When you move into a new place, or eyeball your old place, you may be wondering the same thing I was.  Seasonal decor isn't exactly high on our budget priorities right now.  So I was really excited when I spotted some fall leaves leftover from my teaching days!  There were four strands, so I laid them on the shelves around our home.
Behind the lamps on the dresser,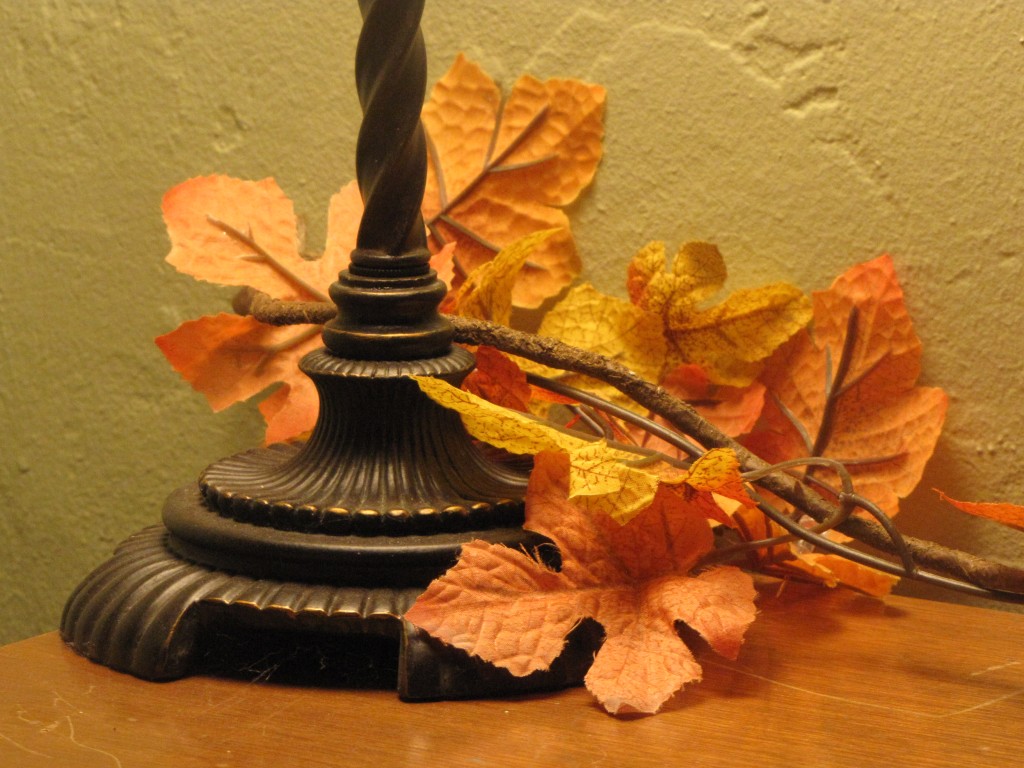 Draped over the wicker cabinet,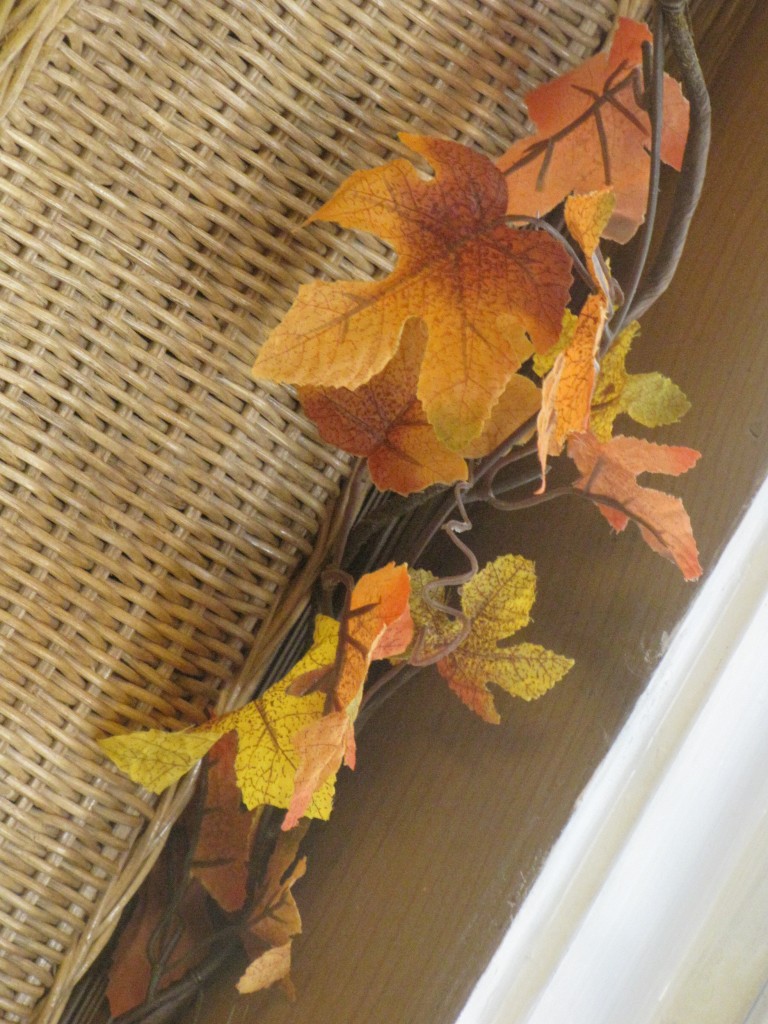 Along the shelf with my pottery,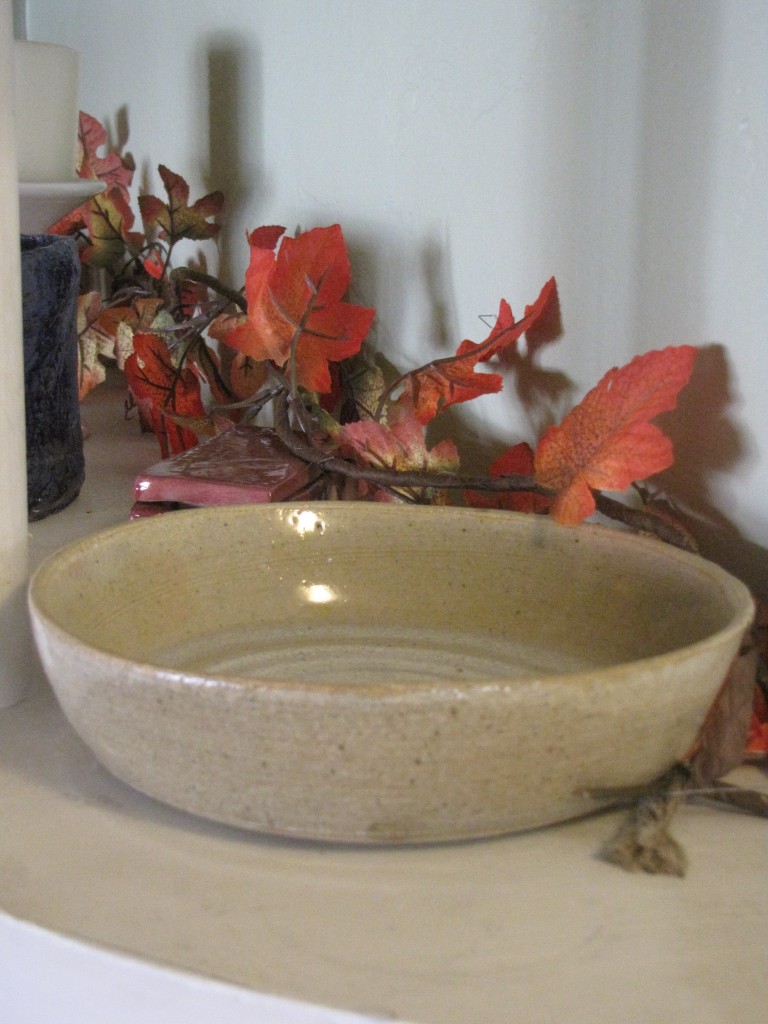 And wound through the candles on the mantle.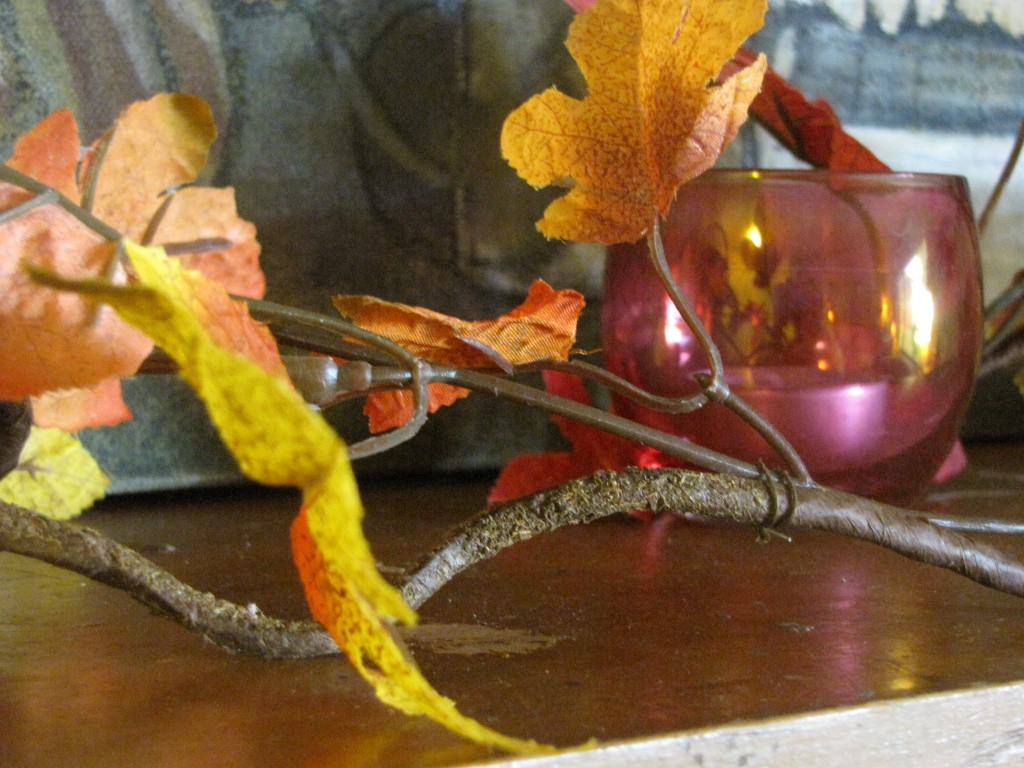 I also saw these great stick bouquets on Pinterest, and decided to make one for myself.  I didn't have all the materials pictured, so I used this vase first.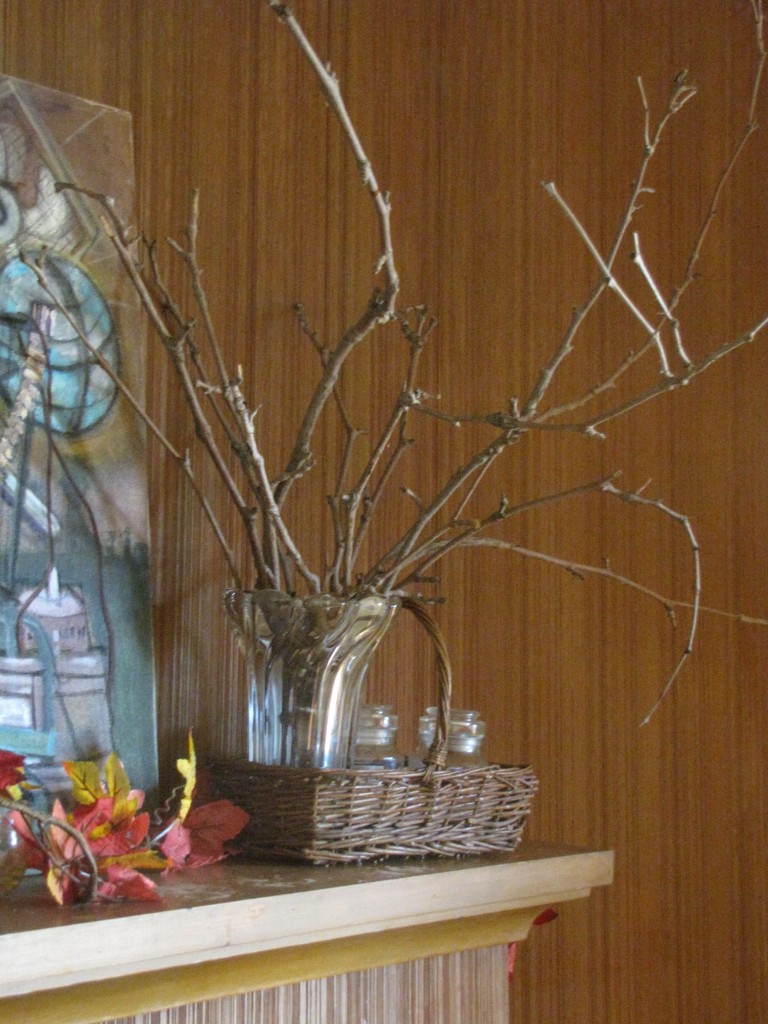 I wasn't completely pleased with the effect though, so I tried this pitcher instead.  I liked the result a lot better this time.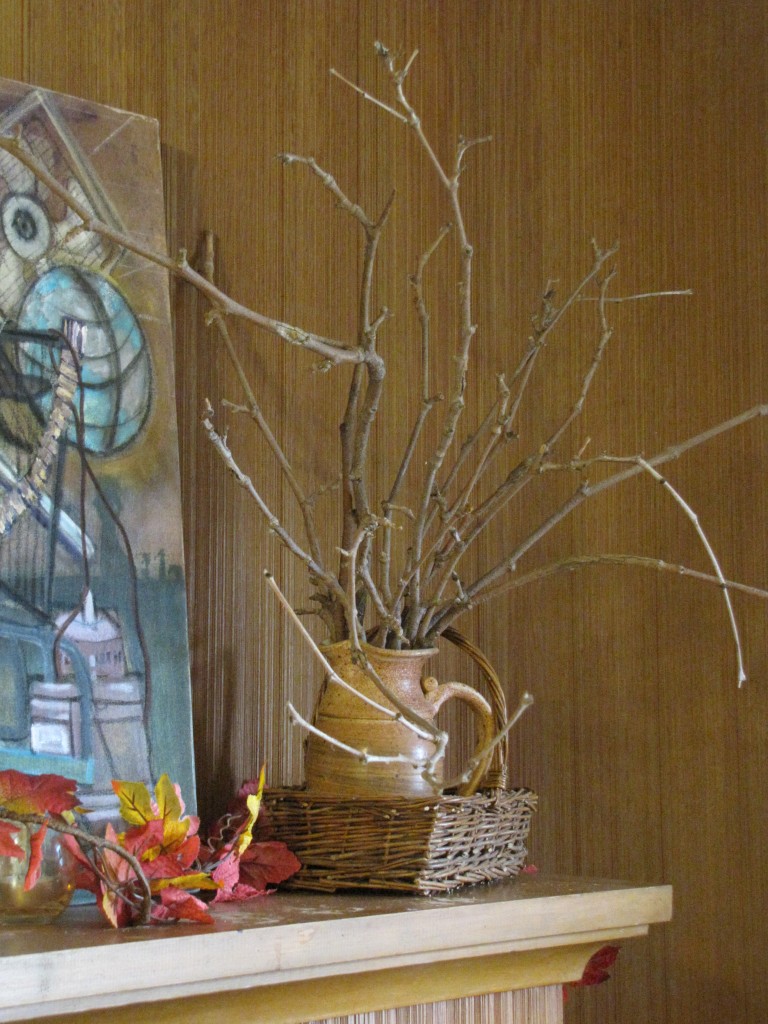 Finally, Brad has been watering our once-dry backyard and now our roses our blooming!  It's so fun to find out what colors each bush holds.  Placing cut flowers in vases around the house is always a nice touch, no matter what season!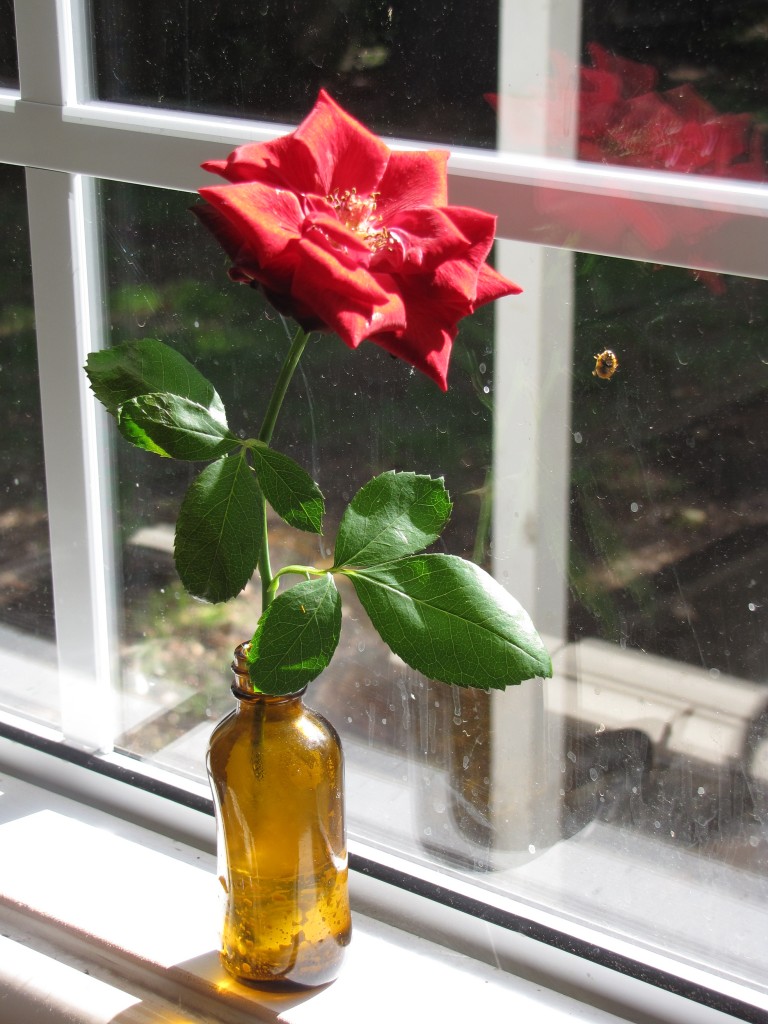 How do you decorate your home inexpensively for autumn?