One of the most inexpensive ways that you can update any property inexpensively is PAINT!  That is, with the permission of the property manager, of course.  Our new rental property was in desperate need of some updates, so our property manager accepted less than half of the security deposit if we were willing to handle the painting ourselves.  Not only was this a great deal for us financially, but I love getting to choose my own paint colors!
So here is an exclusive sneak peek into our new home, and a few of our newly updated (a.k.a. freshly PAINTED) rooms!
Here is our kitchen BEFORE…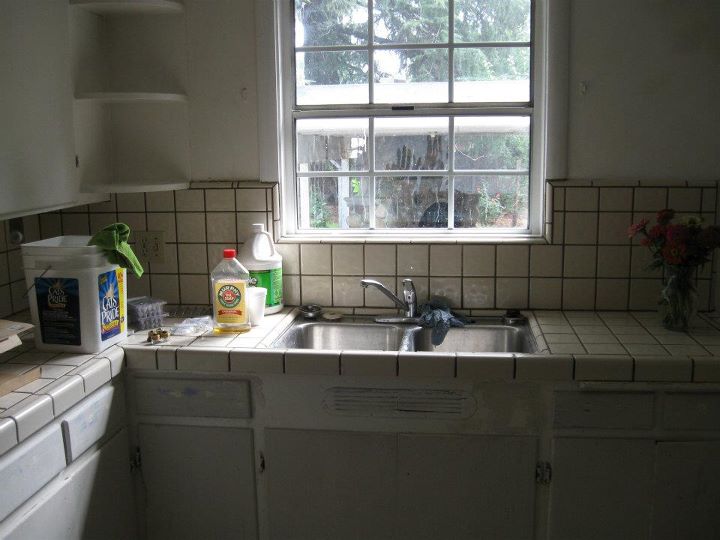 …and AFTER.
Some more inexpensive updates are a valance from Walmart and freshly washed windows!  (The cabinet doors are being sanded and repainted by a friend.  I'm so excited to see what they'll look like when they're finished!)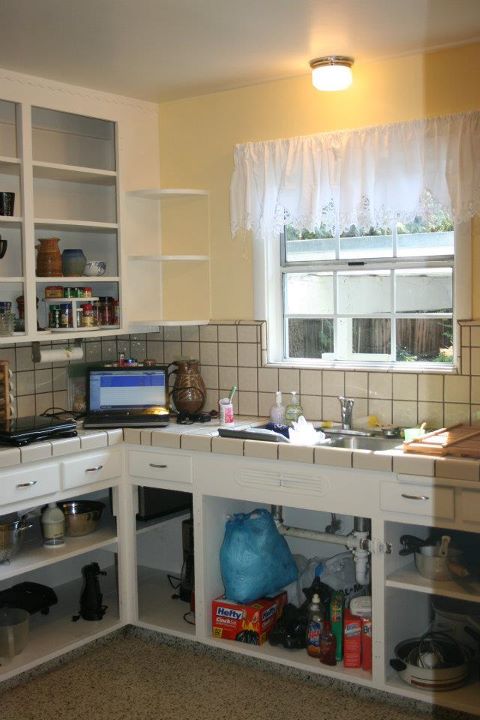 The kids' bedroom BEFORE…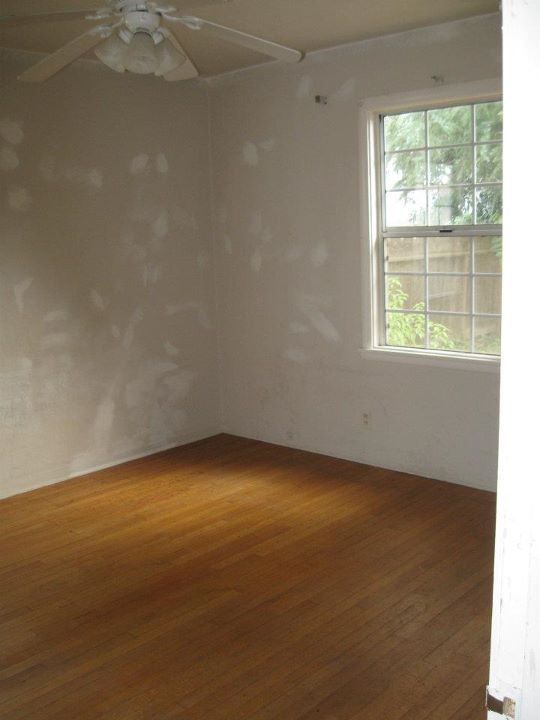 …and AFTER.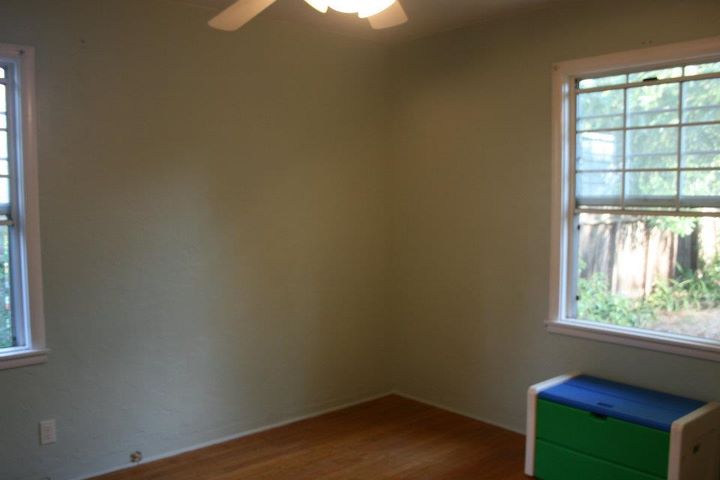 The office/art studio BEFORE…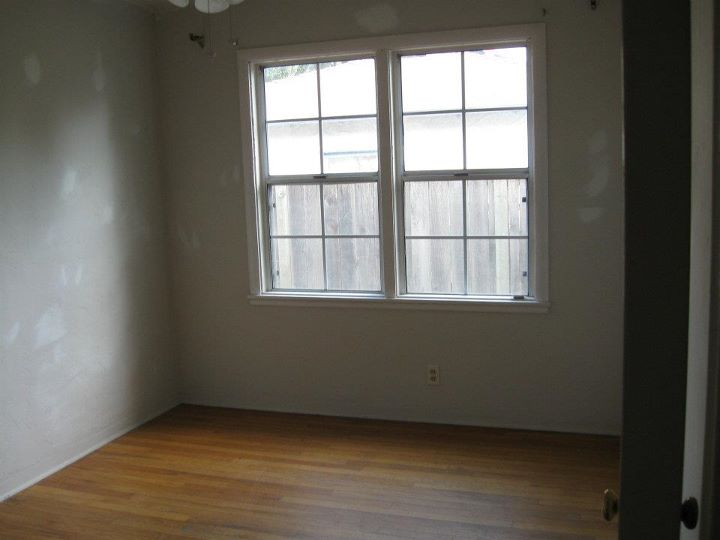 …and AFTER.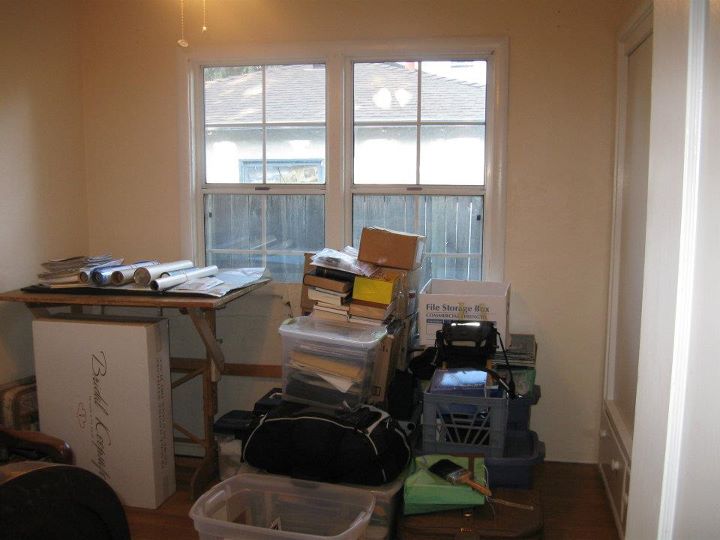 Our Master Bedroom BEFORE…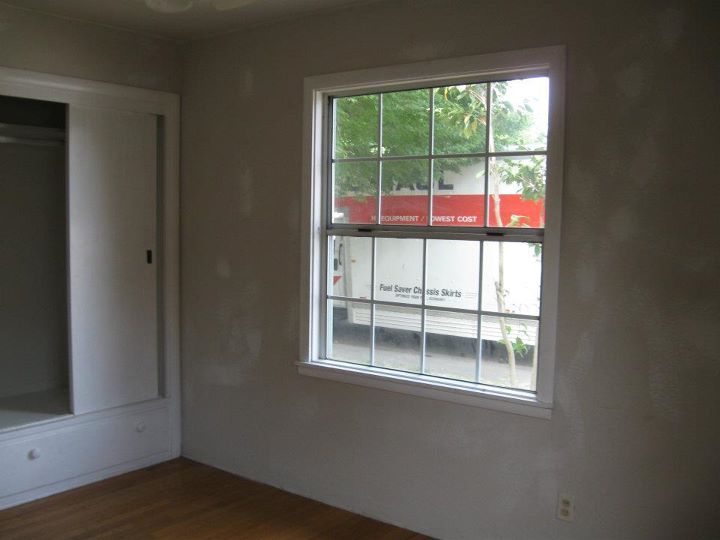 …and AFTER.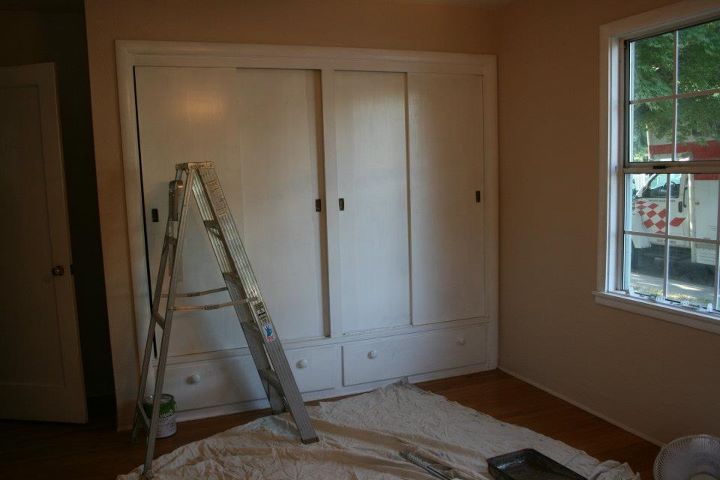 Our bathroom has NOT been repainted, but a new shower curtain from Walmart is another inexpensive update!
Our bathroom BEFORE…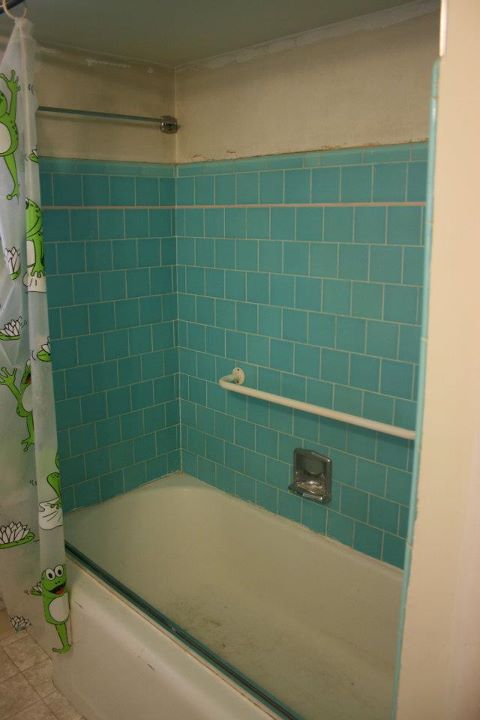 …and AFTER.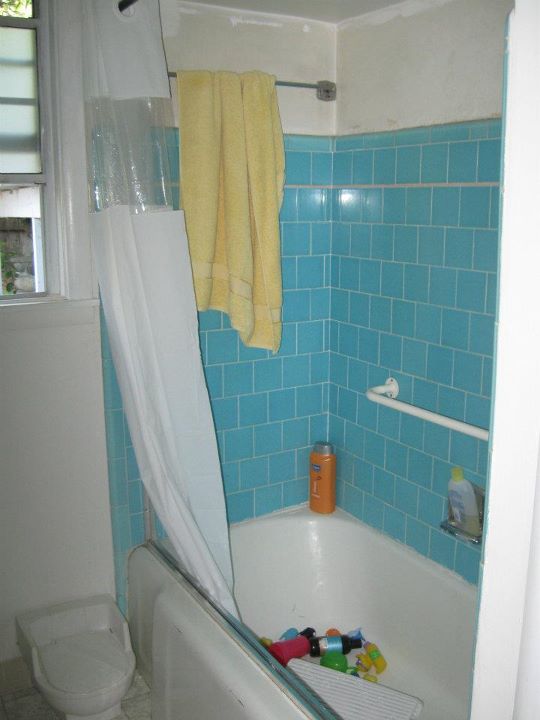 As you can see, we still have a lot of work to do, but for now it's very satisfying to see what a difference these updates have made in our new place.
What other suggestions can you give for updating a rental property inexpensively?