When we moved into our new place, the room that needed the most work was the bathroom.  The property manager had the toilet repaired and new flooring put in, which meant our friends on committee were not able to get in there to work on the insides of the cabinets, or spackle the walls.  Then the toilet leaked, the tub wouldn't drain, and finally the pipes leaked into the crawl space.  Even now, when the shower is on, half of the water runs out of the faucet.  So we have low water pressure and run out of hot water very quickly.  All of this will be fixed very soon.  Anyhow, all this means that we have done the least amount of work on the bathroom.
A few weeks ago, I gathered a scraper, a screwdriver, and some cleaning supplies and gave the bathtub a serious cleaning.  I scraped off the worst of the peeling paint and caulk off of the walls, and used the screwdriver to remove the two handicap railings, the extra towel racks, and the metal framing where a sliding door had once been.  (Brad had to help me because those screws were not meant to come loose!)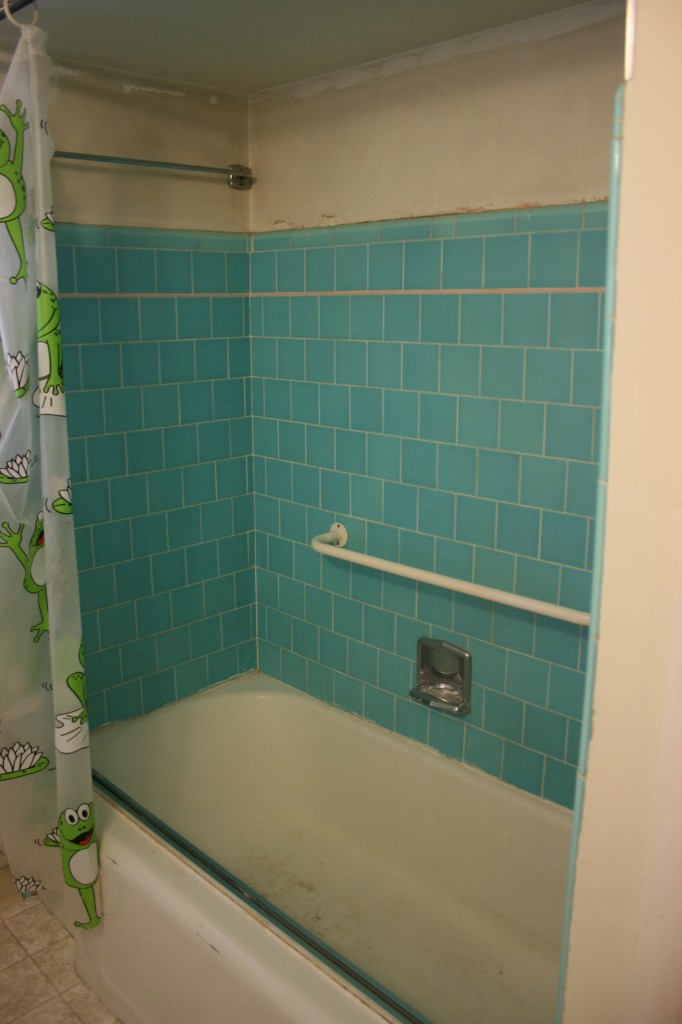 Afterward, I told Brad that I was glad I cleaned and organized the whole thing because it was the most stressful room in the house!  Every time we used the bathroom, I would start to feel overwhelmed by how much work there was ahead of us.  Although there is still a lot of work to do, I feel a lot better with a clean and uncluttered bathtub.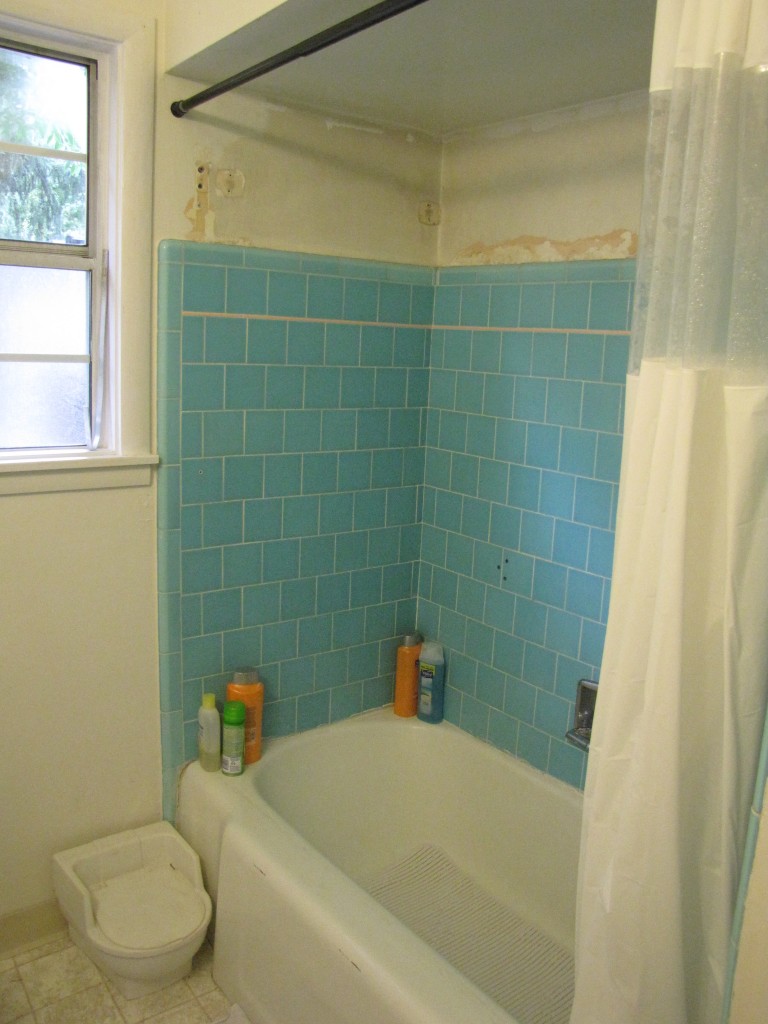 We also have a new roller blind in the window, and I found all of our bathroom accessories (toothbrush holder, soap dish, tissue box holder, toilet paper holder, trash can, etc) and set them out.  Next we hope to paint the insides and outsides of the cabinets/drawers, and paint the walls once they've been spackled.  We started potty-training Naomi last Wednesday, so we are spending a lot of time in the bathroom these days!
How have you improved on your bathroom?  Do you have any suggestions for me?