Our kids have not been sleeping as well since we moved, and one of the main reasons is their bedroom!  At my parents' house, they slept in a dark, cool, windowless bedroom in the basement.  In our new place, they are on the main floor with two big windows and no window coverings.  During the day the sunlight shines in, and during the night the neighbors' porch lights shine in.
So we wanted some blackout-type blinds or curtains to help the kids sleep.  But have you seen the prices on window coverings?  PHEW!  After a lot of shopping around, I decided on roller-shades for the rooms most in need of privacy and darkness throughout the house.  JCPenney's had cut-to-size textured roller shades in various colors on Clearance.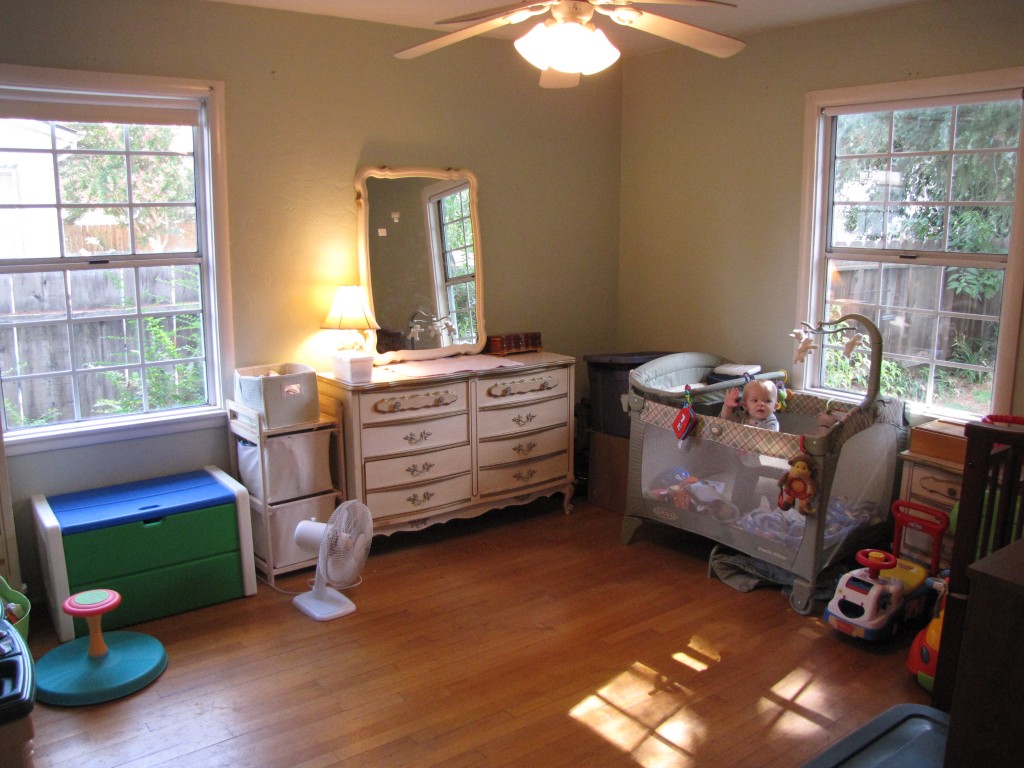 The final price was about $13 per shade.  I also had $50 in JCPenney's gift cards, which made the deal even better!  In the meantime, I've been checking out The Nesting Place on a tip from The Prudent Homemaker.  She has lots of creative solutions for how to cover your windows inexpensively.  So now I'm thinking about what kind of inexpensive curtains I might use in addition to the blinds.  But for now, the kids are sleeping better and we have privacy where we need it most!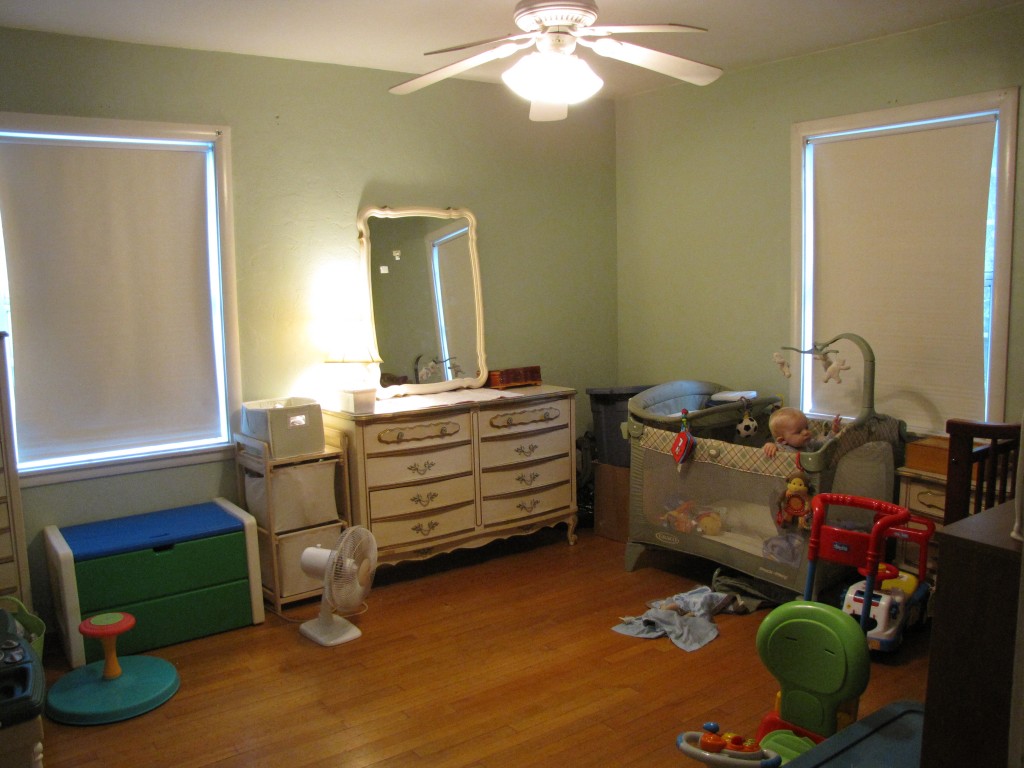 Have you found any great deals on window treatments?  Or do you have any creative solutions for my windows?