When I recently wrote about how Brad surprised me for my birthday and Valentine's Day, some of you asked to see photographs of his work.  So here they are!
These are the kitchen cabinets he and Roah rehung and repainted: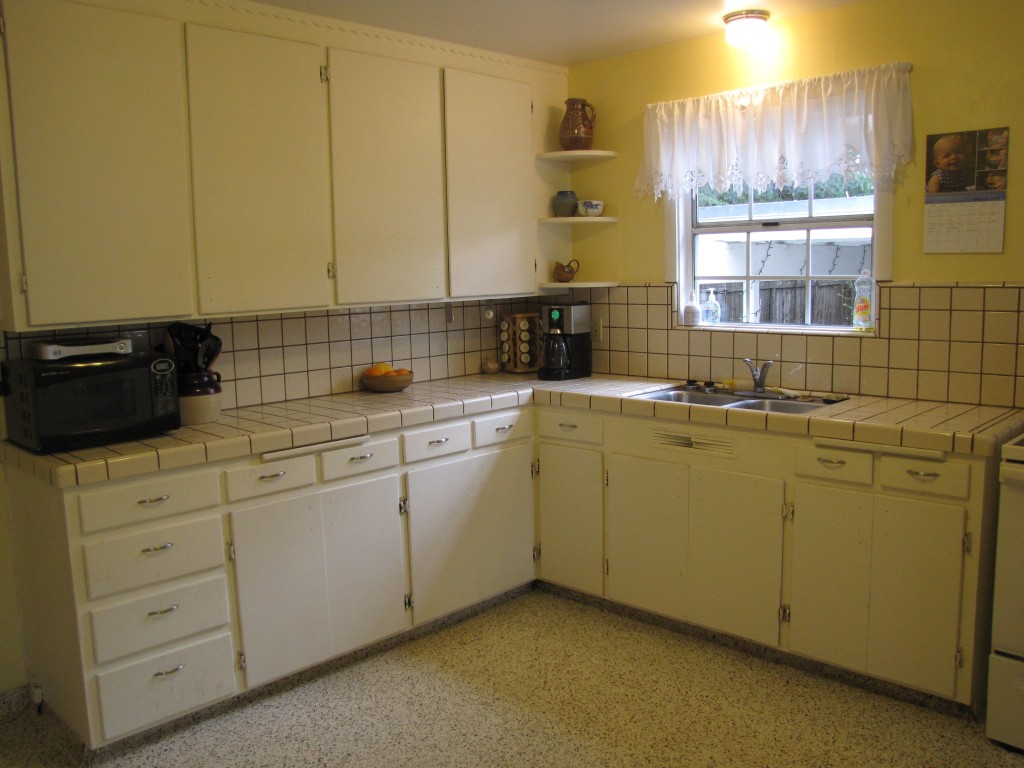 They also rehung and repainted the pantry cabinets behind me, but you can't see them in these photos.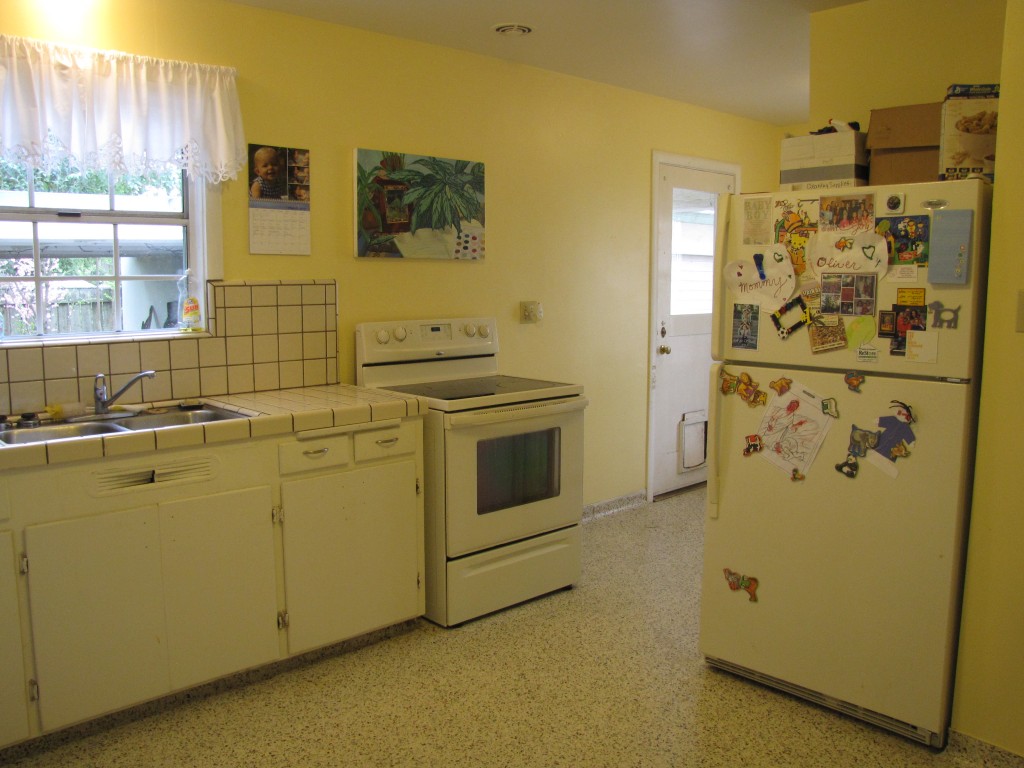 And they rehung and repainted the cabinets on the right side of this photo.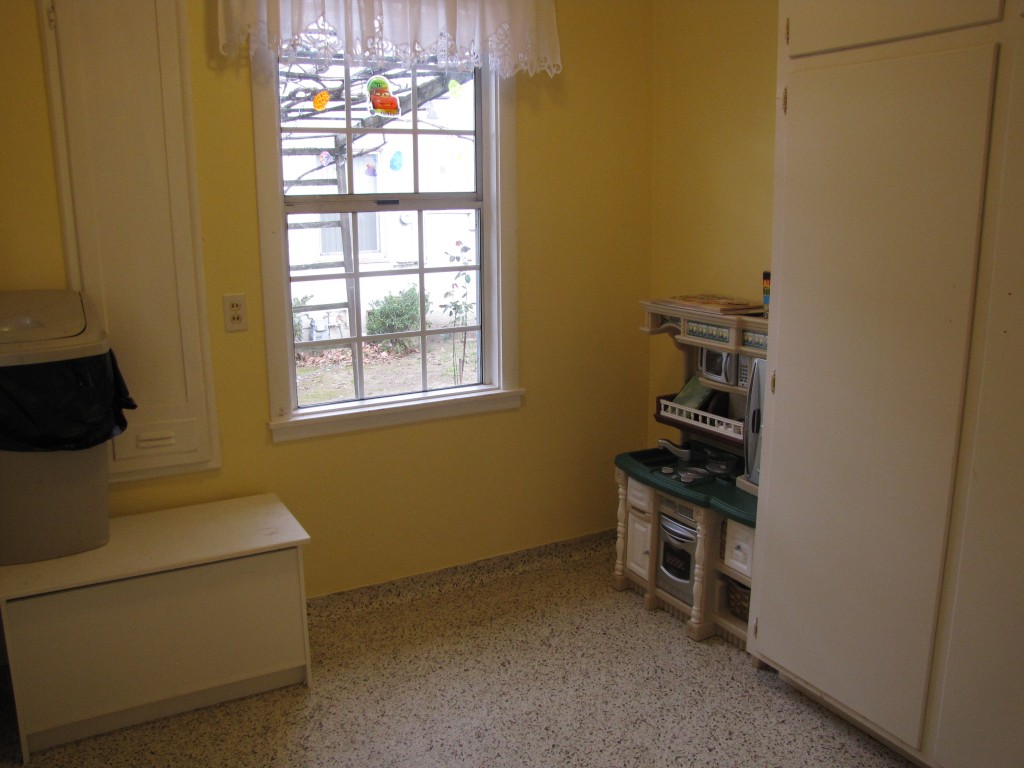 Below are some of the 32 Valentine's Day cards Brad wrote for me and hid around the house: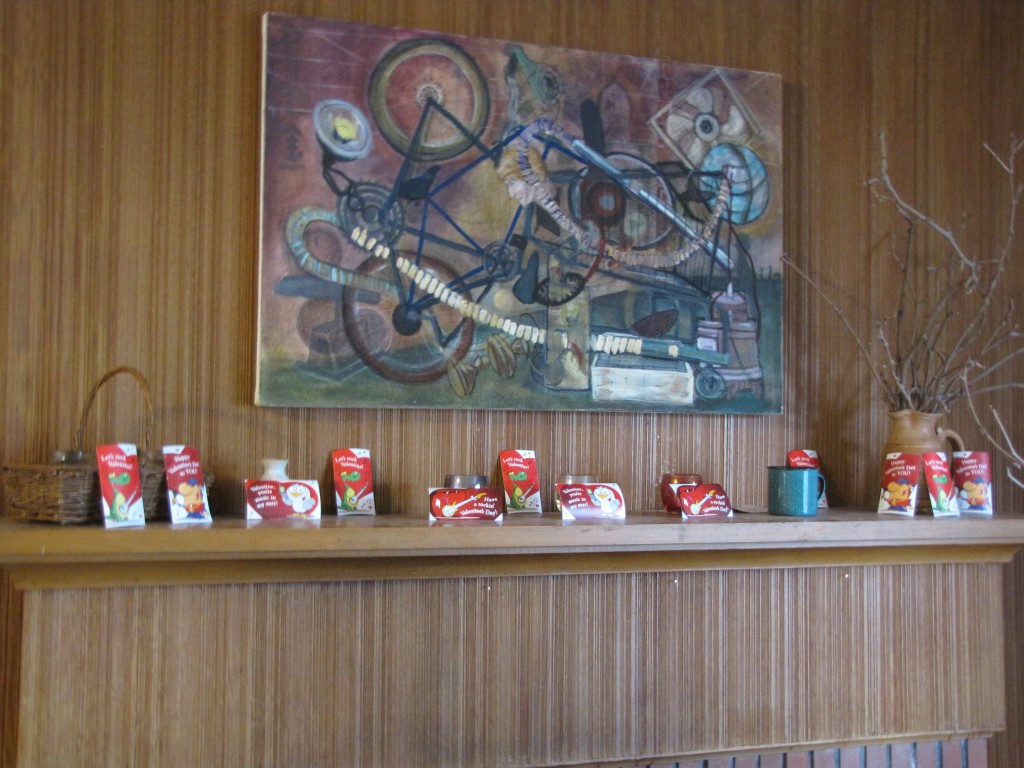 And here are a few more: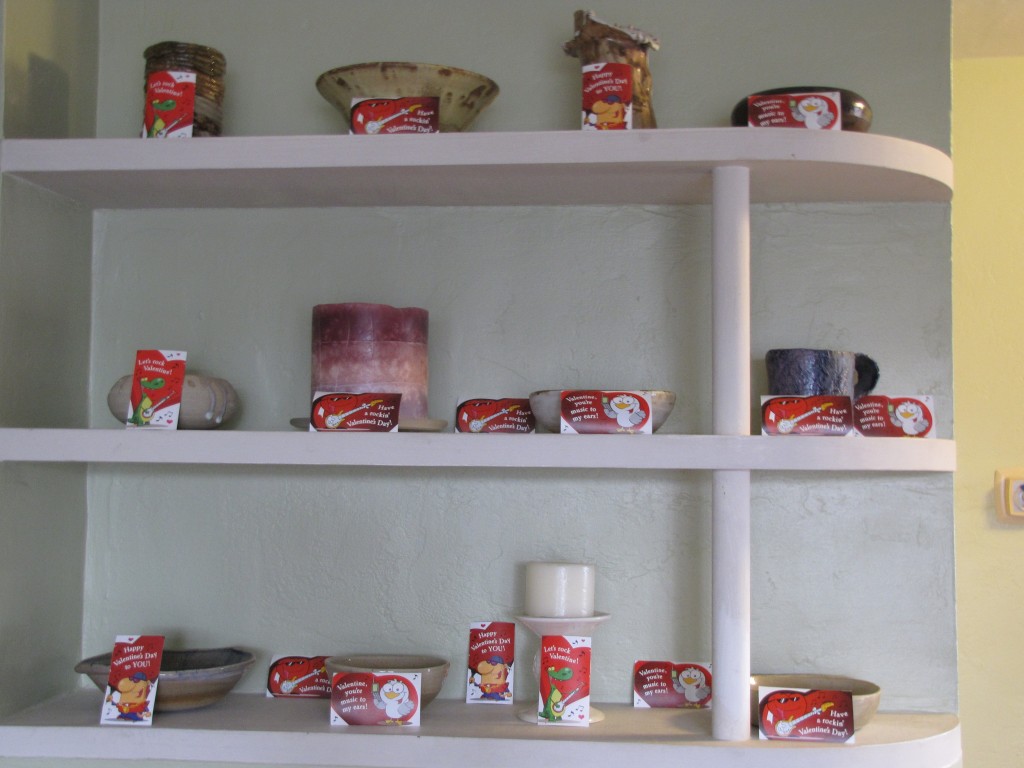 I still haven't found all of the Valentine's Day cards yet!  I'll be very excited when I find the last couple cards.
We still have a lot to do on our rental, but every step forward is a small victory!