I knew this day would come but, with our previous living arrangements and then our big move, I had procrastinated.  It was time to commit.  If you looked at our kids' room photos from last week, you probably noticed that 2-year-old Naomi was in her crib, and 9-month-old Oliver was in his pack-n-play.  Both children had outgrown this arrangement, and it was time for a change.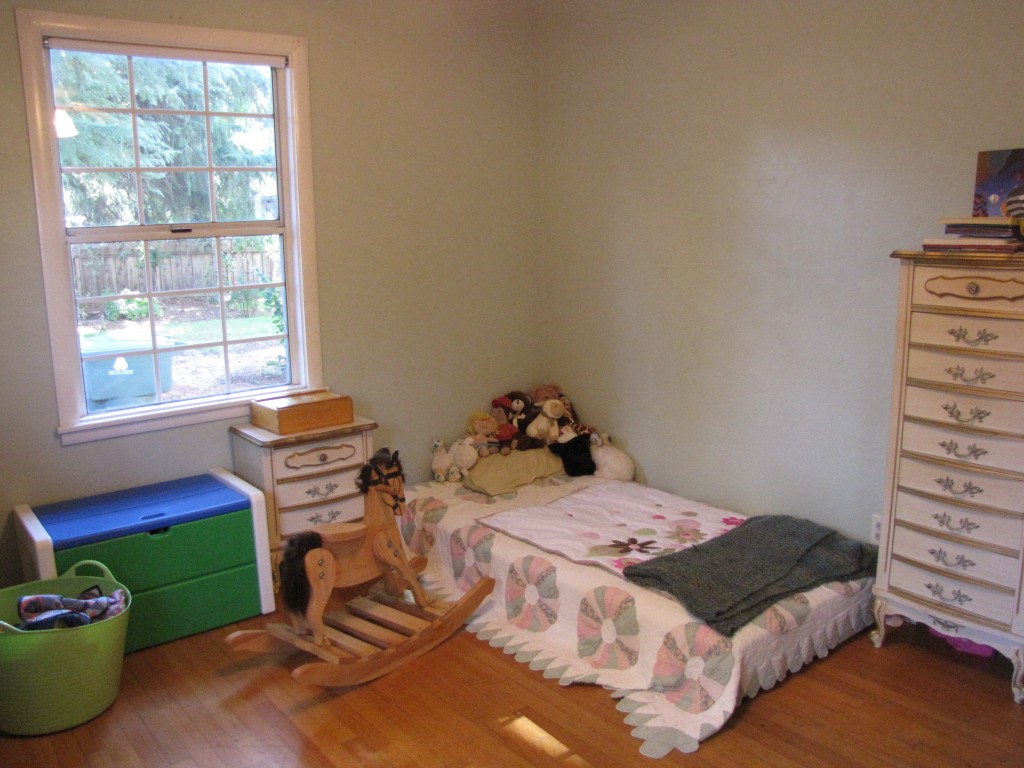 On Sunday afternoon, I rearranged all of the furniture in the kids' room.  I packed up Oliver's pack-n-play, dragged in Brad's old mattress, and put my old bedsheets and quilt on it.  Naomi was delighted with her "new" toddler bed, and she and Oliver have already spent many hours bouncing, rolling, reading, and putting baby dolls to sleep on it.  Of course, now she can get out of bed on her own, so that's taking some getting used to!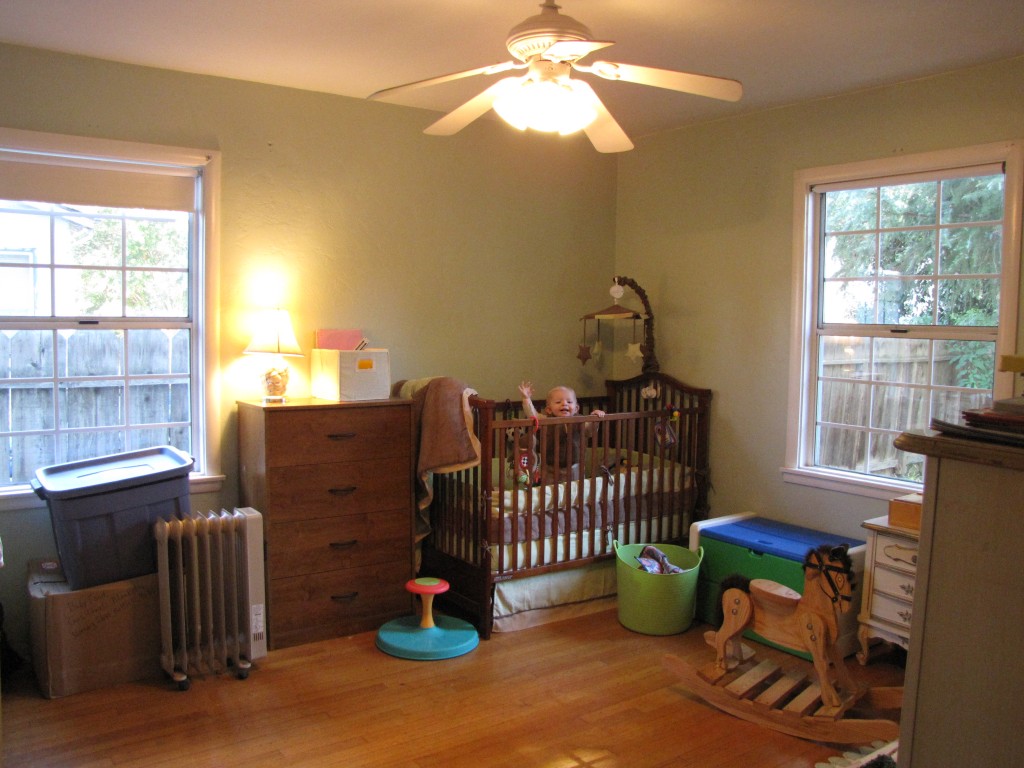 The move also meant that it was time to put away Naomi's adorable baby girl crib bedding, and find something a little more masculine for Oliver.  Ever since I sold my car on Craigslist last month, I've been looking around on Craigslist for good deals on things we need for our new place.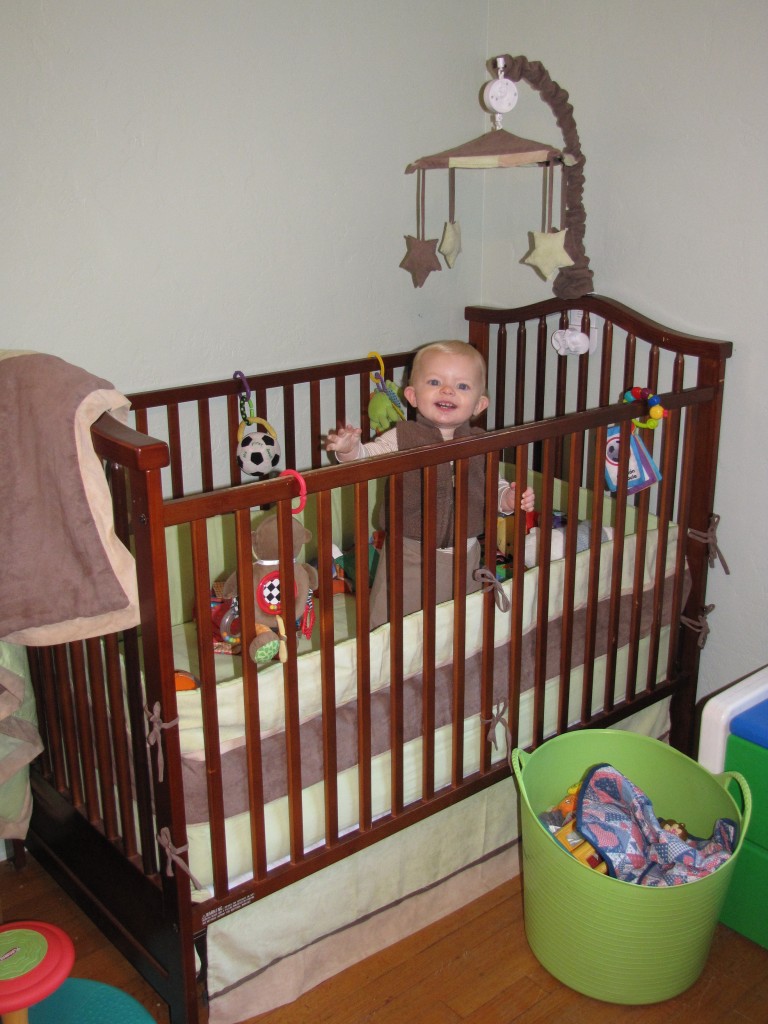 So I was delighted when I found a 10-piece nursery-in-a-bag listed for $30.  The same "Pam Grace Creations Meadow Green" was listed for $100-$110 on various websites.  The woman who posted the set said that her son had never really used it.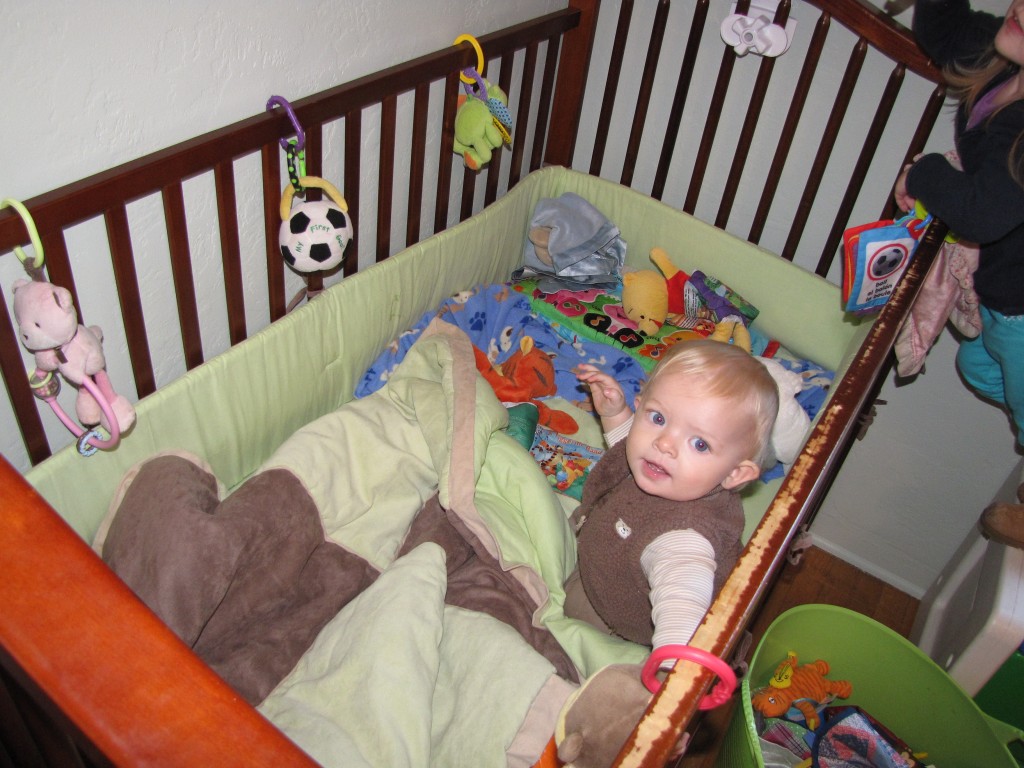 Brad and I drove over together to check out the bedding set.  After some brief introductions, we pulled each part of the bedding out of the bag and examined it.  There were a few small stains on the crib sheet, but aside from that, it was all as she had described it.  I paid her cash, and we returned home with our first Craigslist purchase. Oliver loves being in the big crib, bouncing on the mattress, gnawing on the crib rails, and waving at the mobile.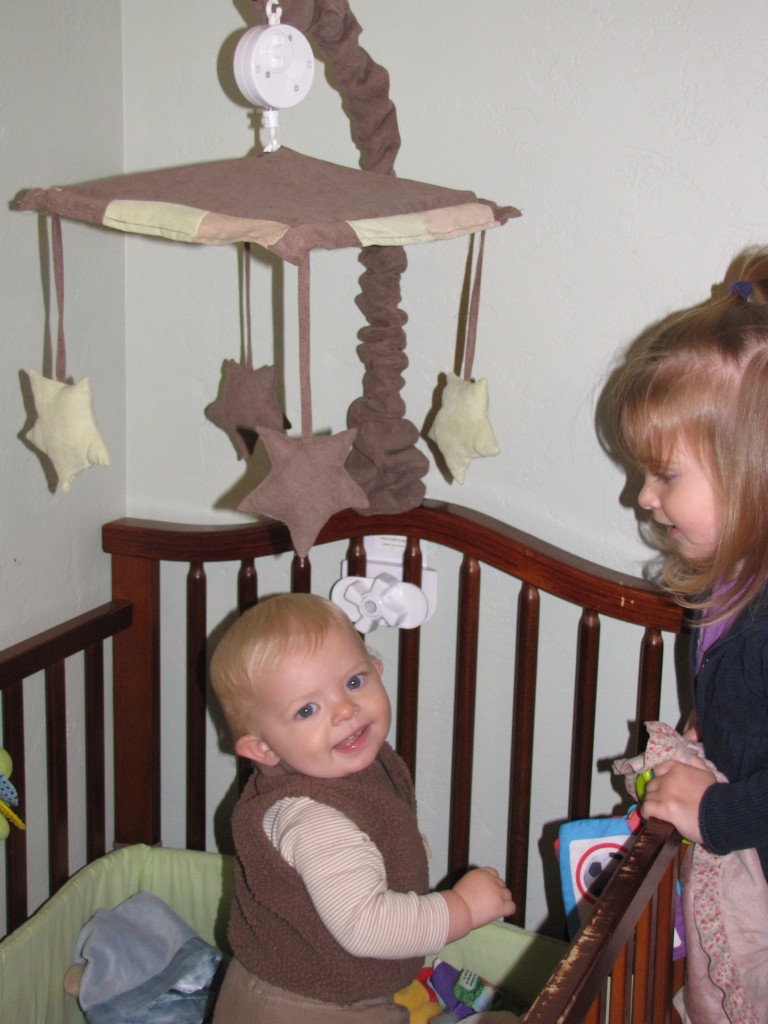 Have you ever bought anything on Craigslist?  I'd love to hear your stories, and your tips!