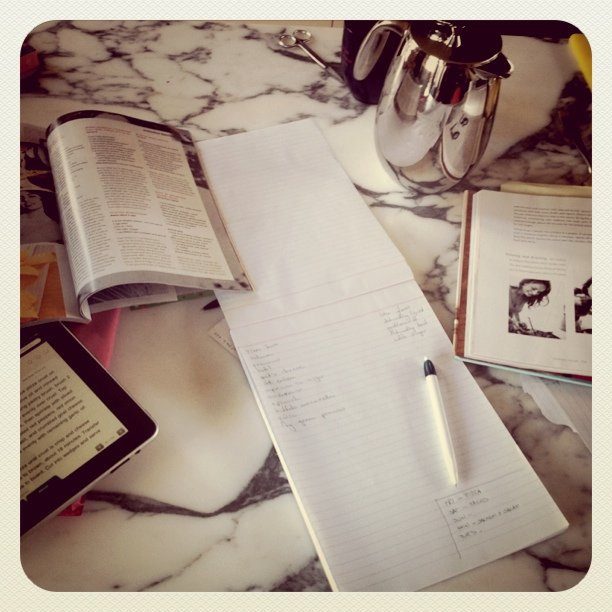 One of the largest expenses for most families is their grocery bill.  There are lots of ways to cut back on your grocery expenses, and one of those methods is meal-planning.
Once a week I gather my grocery list, calendar, and a pen.  Then I take stock of the contents of my pantry, refrigerator, freezer, and kitchen cabinets.  With these items in mind, I create a meal-plan for the week.  I often look at Supercook (a website where you can look up recipes based on what you already have in your kitchen), Simply in Season, or flip through my Recipe Envelopes.  As I select meals, I list the missing ingredients on my grocery list.
I usually only grocery shop once a week, and I rarely go back a second time.  This saves me time all week, and meal-planning in advance prevents the last-minute "What do I cook for dinner tonight?" panic.  I try to stick with simple meals throughout the day, and I try to cook enough for each dinner so that I have leftovers for at least one additional meal.
One of the primary ways that we save money on our grocery bill is by eating at home most of the time, making most of our meals from scratch, and avoiding prepared, processed, and grocer's-freezer-foods.  If there is something we would like to eat or drink, then we learn how to make it at home.
Come back on Wednesday to see some examples of my typical weekly meal-plan!
How do you streamline your meal-planning and grocery shopping?