A few weeks ago I read about how Crystal tried a pumpkin-cooking experiment using her crock pot and her oven to make pumpkin puree.  I had never thought to try cooking a pumpkin myself!  We bought two large pumpkins this year.  Oliver wore one as a Halloween costume, and I decided to try cooking the other one for pumpkin puree.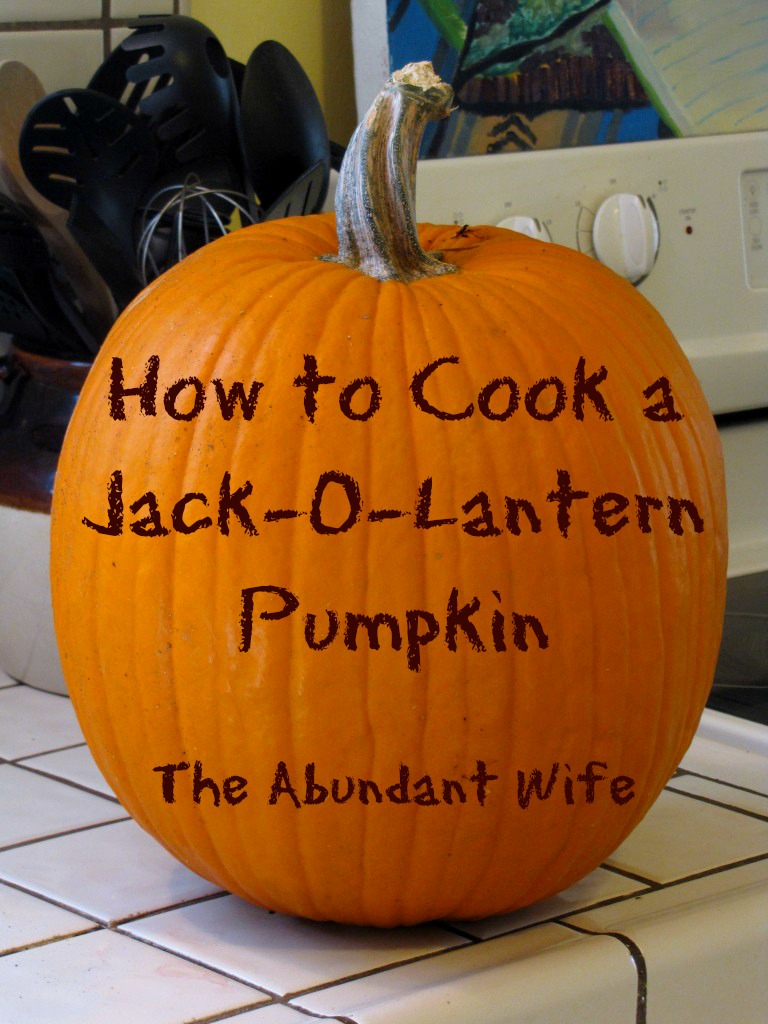 First I wondered if you could use a Jack-O-Lantern for cooking, since Crystal used the smaller sugar pumpkins.  I found this very helpful article from the Green Cheapskate.  So I decided to give it a try!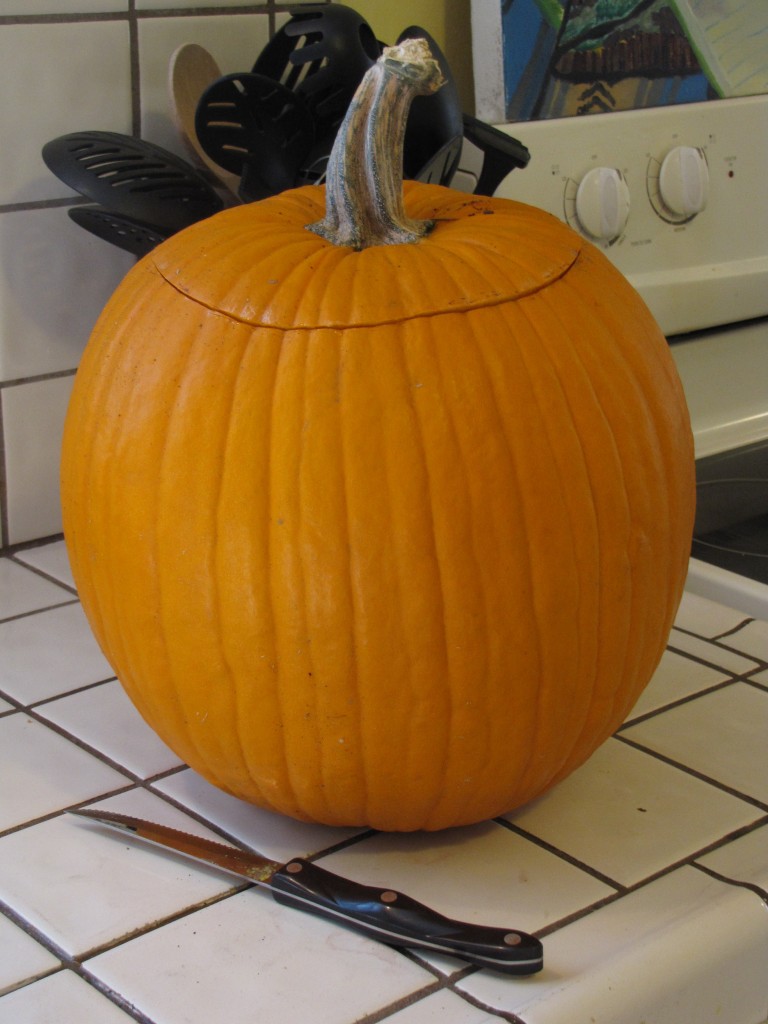 1. If you plan to eat your Jack-O-Lantern pumpkin, cook it as soon as possible after carving, preferably within 24 hours.
2. Rinse your pumpkin and be sure that the surface is clean of any dirt, wax, or mold.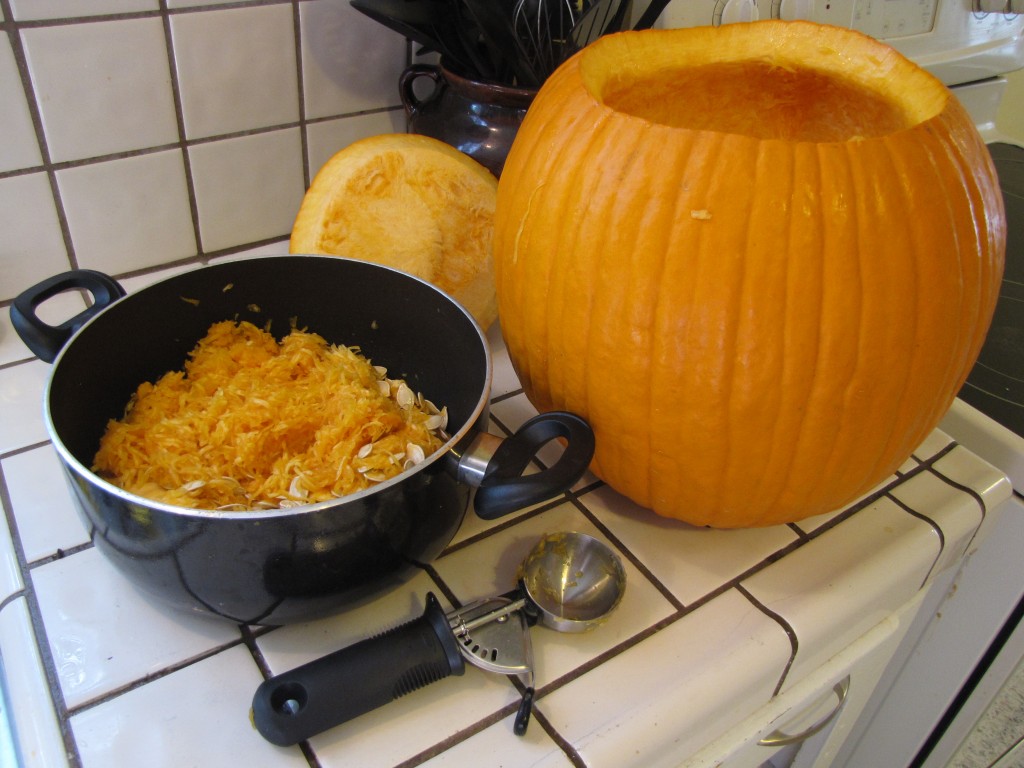 3. If your pumpkin has not been carved (like mine) cut out a "lid" and remove all of the pulp and seeds.  Set these aside for later.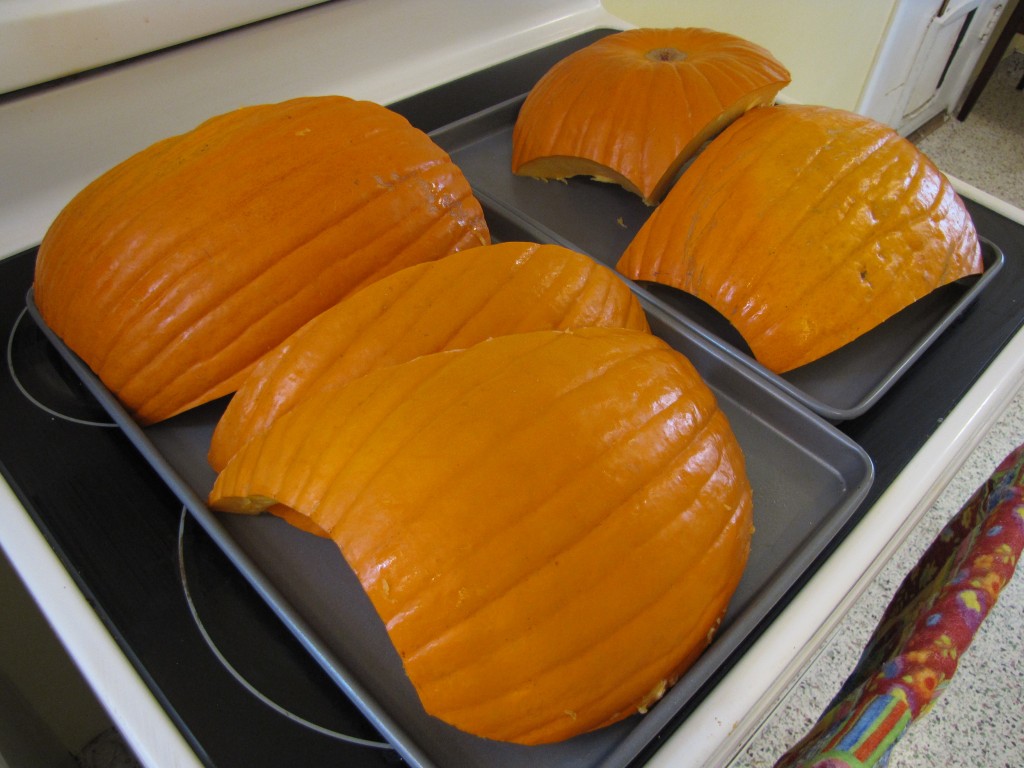 4. Slice the sides of your pumpkin into sections.  Cover with aluminum foil and bake at 350 F for about 1 hour.  Remove from the oven and cool.  Remove the skin and slice in cubes or puree in a food processor.  Store in plastic freezer bags.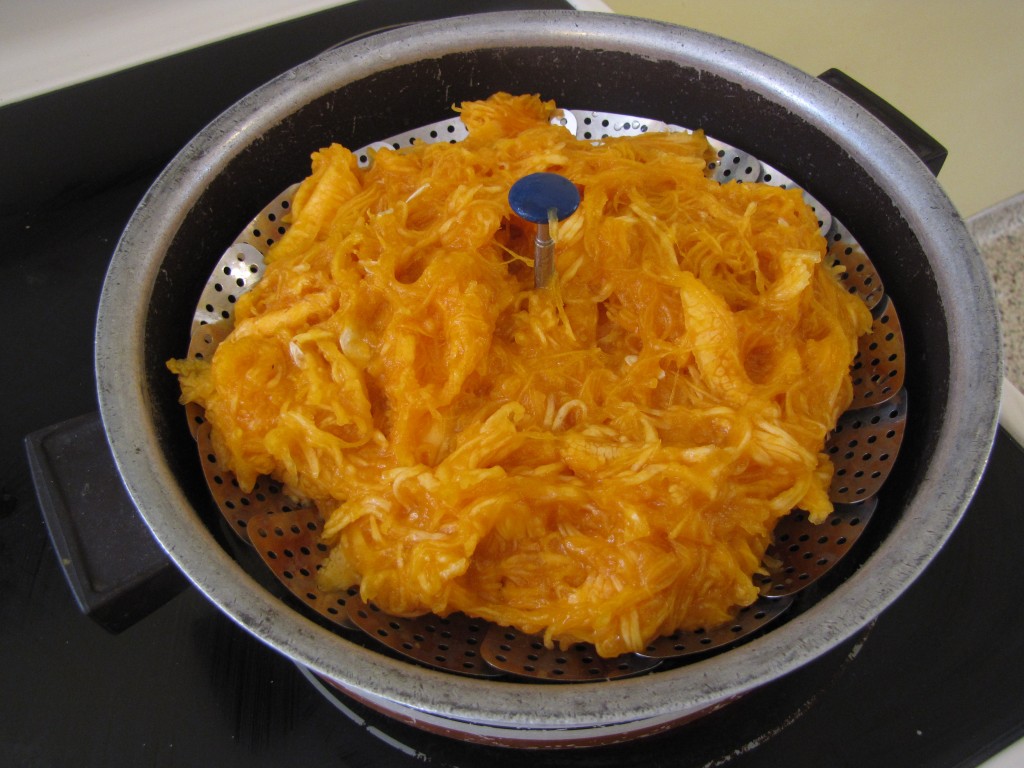 5. Remove the seeds from the pumpkin pulp, and set them aside.  Steam the pumpkin pulp on the stove top for about 30 minutes.  Puree in a food processor.  Store in plastic freezer bags.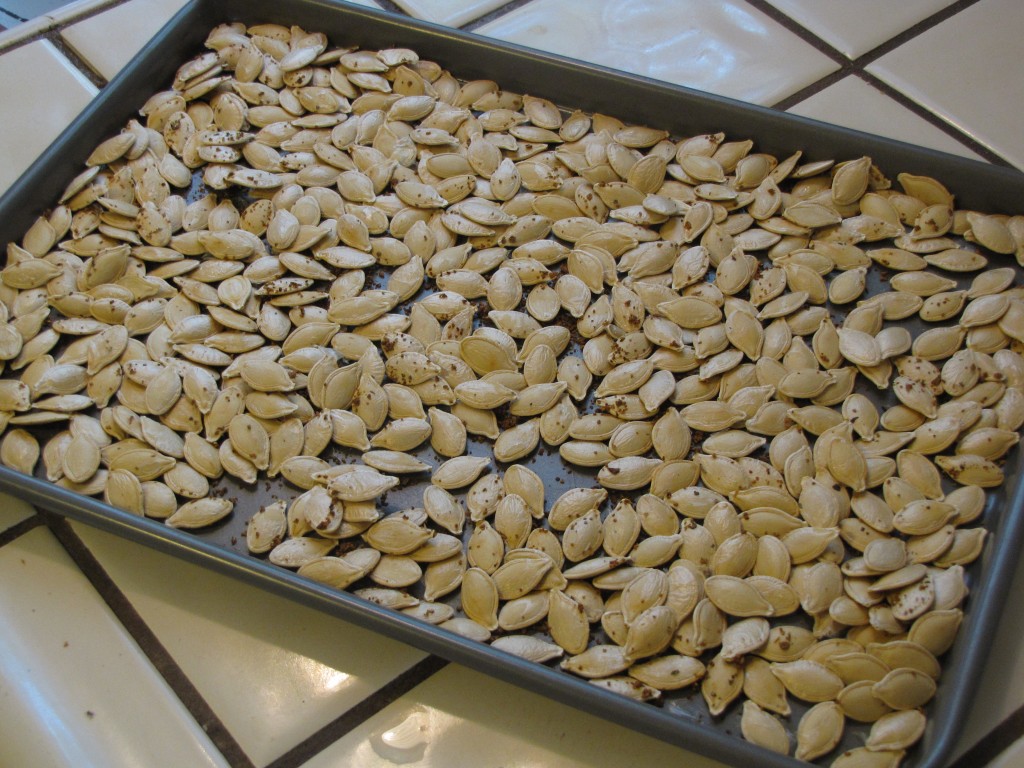 6. Finally, rinse the seeds and remove any remaining pulp.  Dry the seeds and season with your favorite seasonings.  (I used Garlic & Herb Mrs. Dash).  Bake them on a lightly-oiled cookie sheet for about an hour, stirring every 20 minutes.  Or cook them in a spray-oiled skillet for for five minutes, stirring constantly.  Store in an air-tight container.
WOW!  I was impressed!  When I was done, I had 12 cups of cubed pumpkin, 10 cups of pureed pumpkin, and a batch of baked pumpkin seeds.  Mmm!  Needless to say, we've been eating pumpkin in EVERYTHING.  I've made Pumpkin Sausage Pasta, Liberian Pumpkin, Pumpkin (Winter Squash) Bars, Pumpkin Walnut Cookies, and those Pumpkin Seeds didn't last long.  It has all been delicious.  But those recipes will have to wait for another day!
What new recipes or cooking techniques have you tried recently?