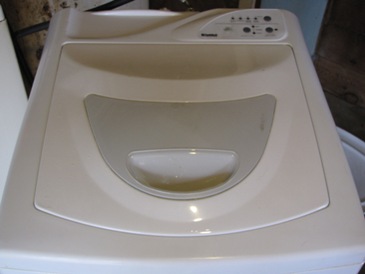 As most of you know, being a Stay-At Home Mom is not the most financially lucrative career choice.  I find it so much easier to find ways to save money than to make money!  So I was pretty happy when I earned $170 in the month of July.  I am even more excited to report that I earned $200 in August!  Here is how I did it:
$175 Portable Washing Machine: I sold our portable washing machine on Craigslist!  It had been listed since late April, and I had gradually lowered the price until more people started e-mailing me.
$20 George Foreman Grill: I sold our George Foreman Grill on Craigslist!  It too had been listed since late April, and I went through the same process as I had with the Washing Machine.
$5 Swagbucks: I earned another Amazon Gift Card on Swagbucks, and used it to buy birthday gifts!
What creative ways have you found to earn money this month?