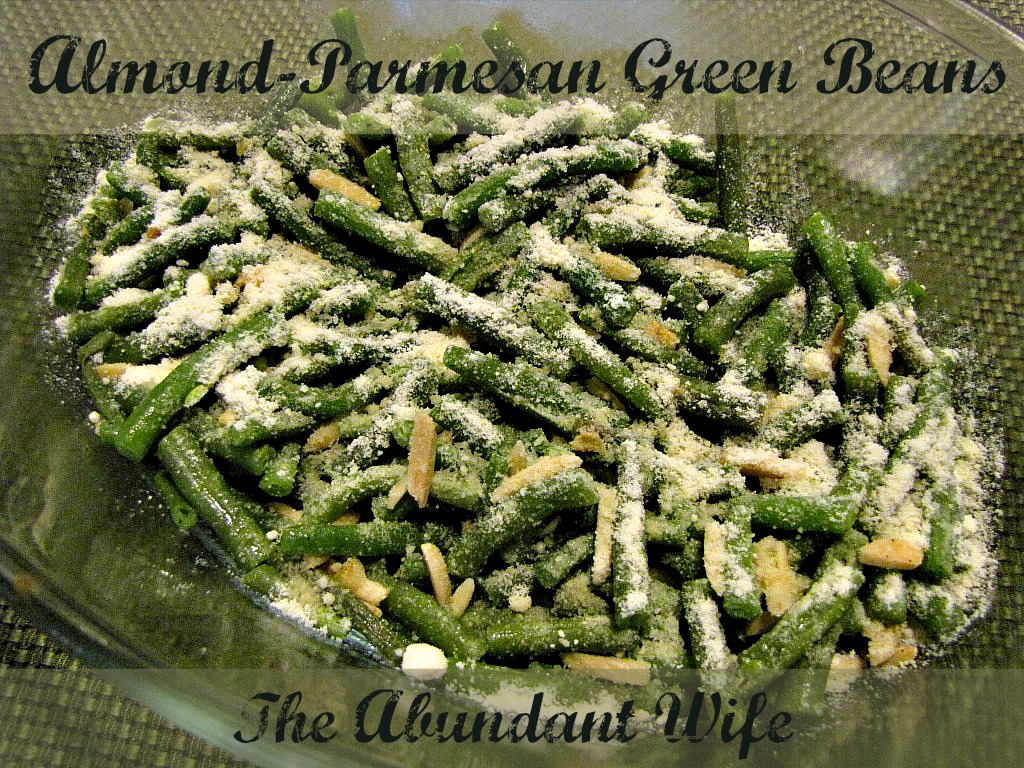 If you haven't caught on yet, I like recipes that require few ingredients and simple preparations.  So here is a new favorite for our family.  I'm not crazy about garden-fresh green beans, but Brad and Naomi love them, so I make this recipe especially for them!
Almond-Parmesan Green Beans (Simply in Season)

1 pound / 500 g green beans (cut in 1-inch / 2.5-cm pieces)
Cook in small amount of water until crisp-tender, about 5-10 minutes.  Drain (save liquid for soup).
In 2 tablespoons olive oil saute 2 cloves minced garlic and 1/4 cup / 60 ml slivered almonds (optional).  Add cooked beans and season to taste with salt and pepper.  Sprinkle with 2 tablespoons grated Parmesan cheese and serve.
Enjoy!