As a child, my favorite Easter treat was a slice of one of my grandmother's chocolate and butter cream Easter eggs.  Years after she passed away, I asked my parents for the recipe and I was so glad that they were able to find it!  It has become an annual favorite for my family as well.  Today I had fun sharing it with Naomi and Oliver for the first time.  I hope you'll try it too!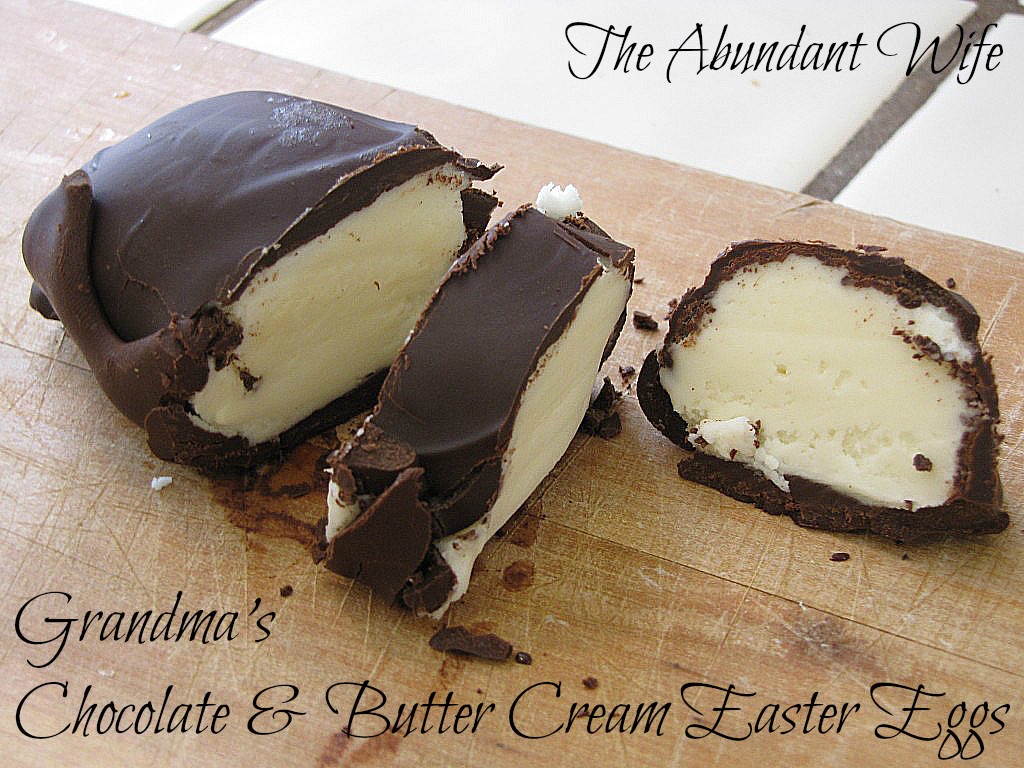 You'll Need:
1 lb. of Confectioner's Sugar
1/4 lb. of Softened Butter (1 Stick)
2 Tbsp. of Milk
1 tsp. of Vanilla
8 oz. of Baker's Unsweetened Chocolate
8 oz. of Semi-Sweet Chocolate Chips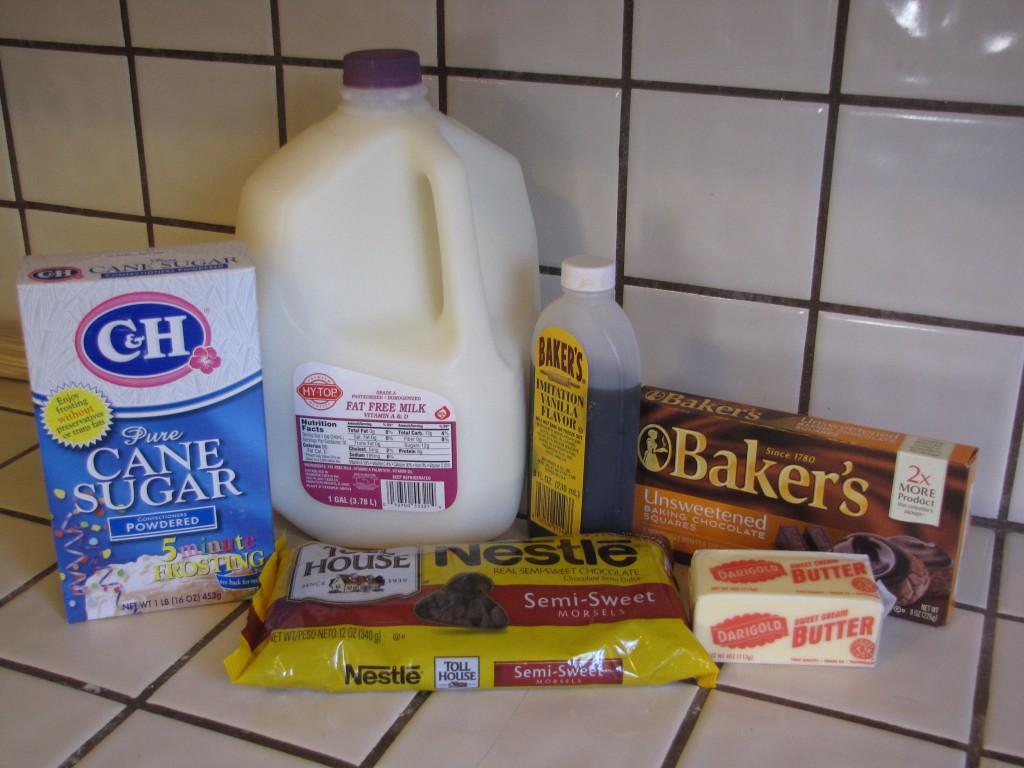 Directions:
In a large mixing bowl, alternate adding milk and sugar to softened butter.  Add Vanilla.  Mix until it can be molded into eggs.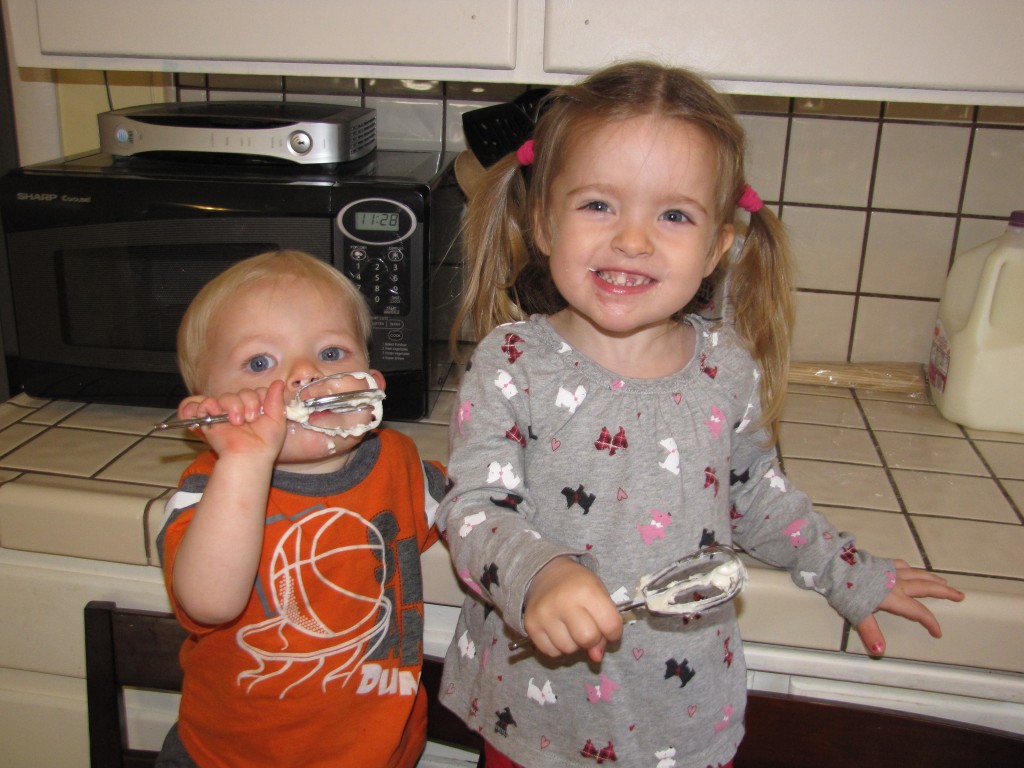 Put the shaped eggs into the refrigerator to cool.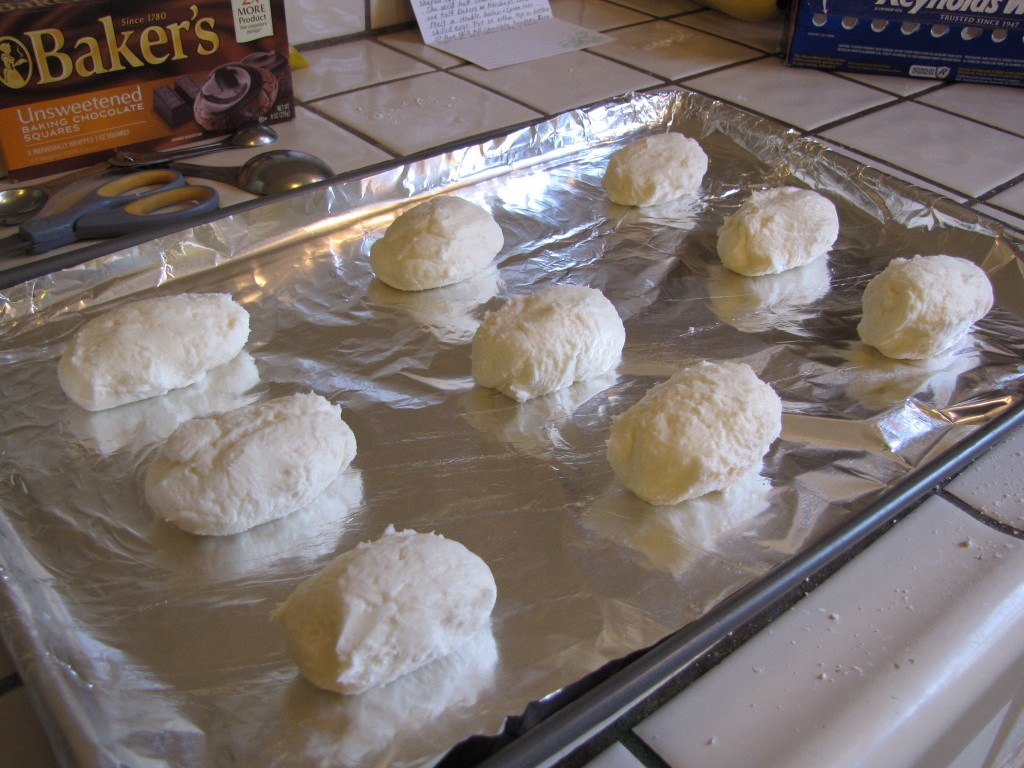 Melt all of the chocolates in a double boiler and spoon over the chilled eggs.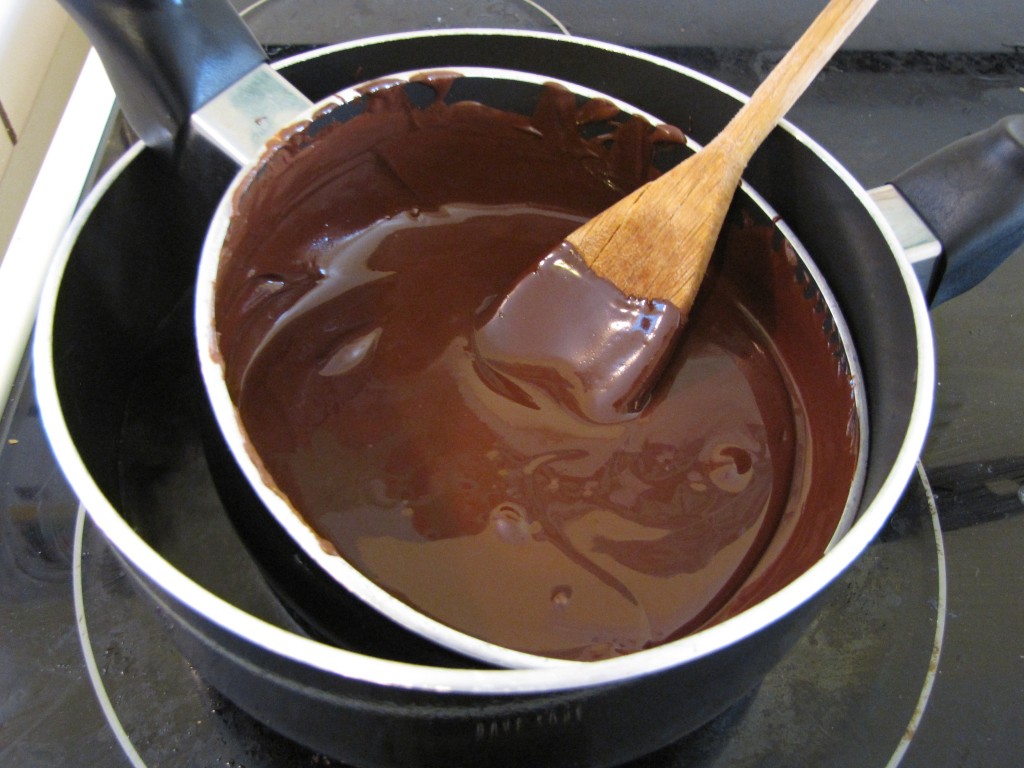 Spoon the chocolate over the top of the eggs and then chill again.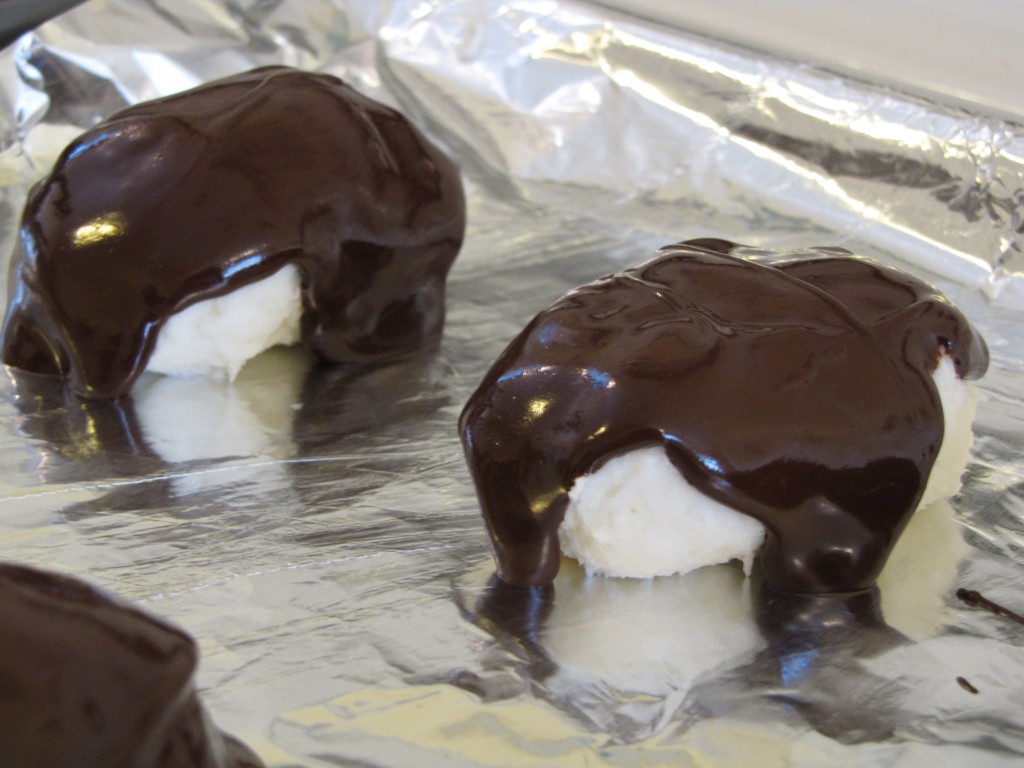 Spoon the chocolate over the bottom and chill again.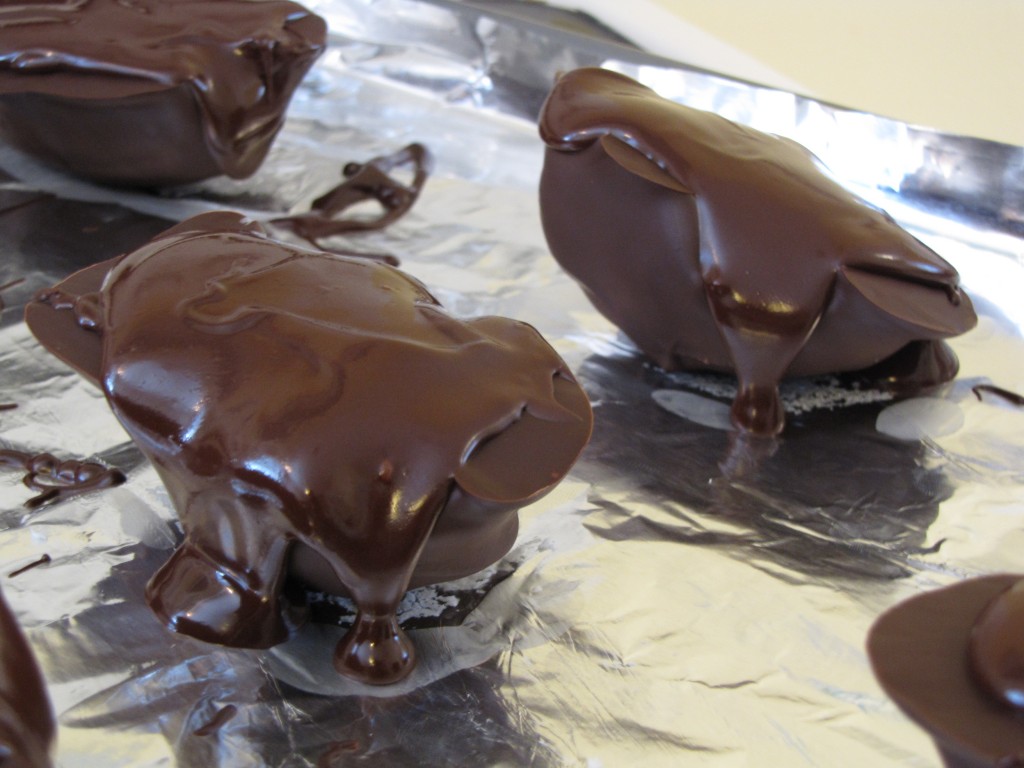 As you can see, Naomi enjoyed licking the chocolate-covered spoon.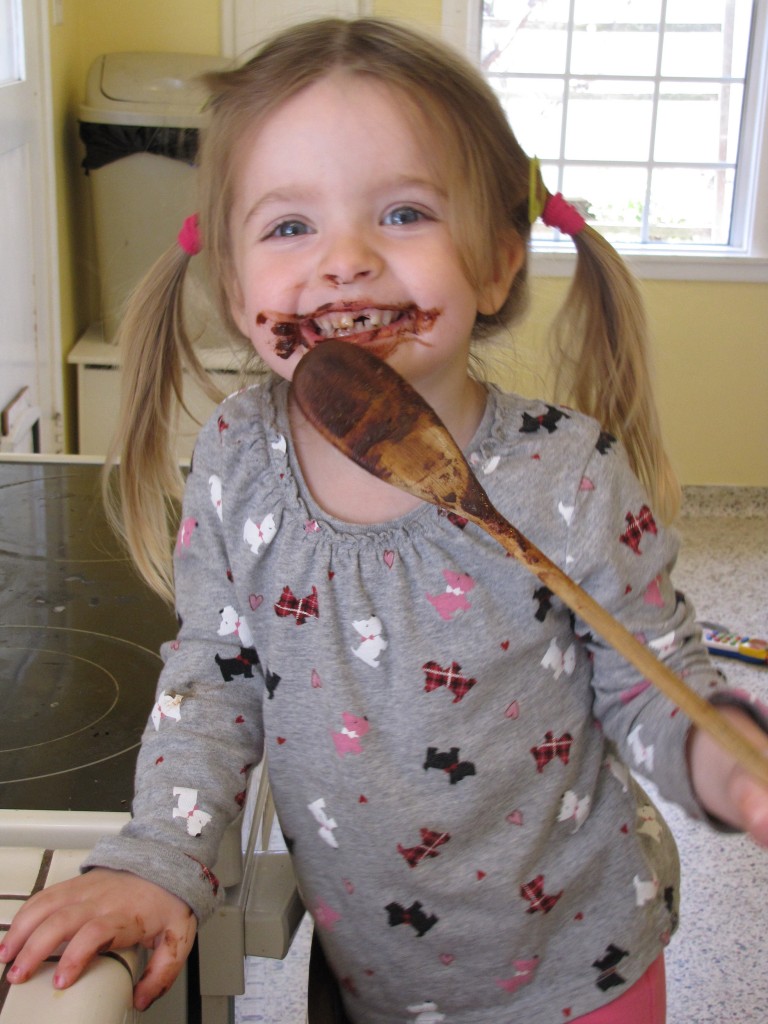 We usually leave our eggs as is, but you can get more creative with colored sprinkles or icing decorations.  Enjoy!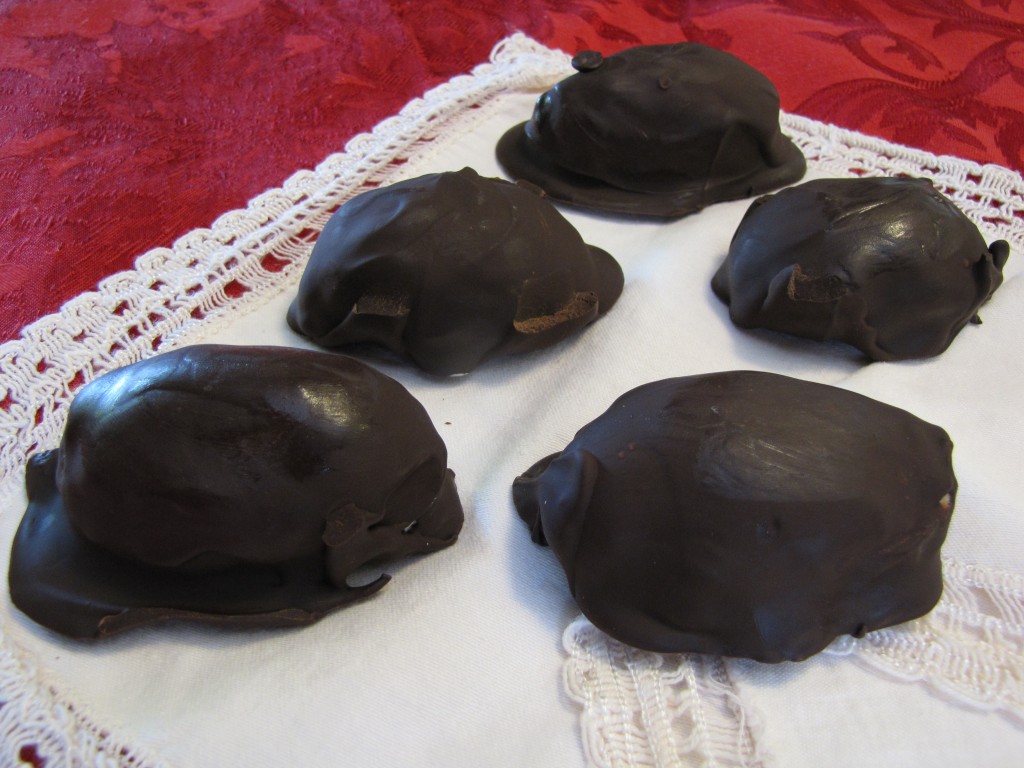 What special Easter foods does your family enjoy?