If you know a little about me, then you know that I am the oldest of six children.  Four girls and two boys, to be exact.  My sister Kristy is the fourth child in our family, and the third to get married.  Below is a photograph of Kristy, and her fiancee Zach (taken by my youngest sister, Karilyn).  Zach proposed in January, and the pair are getting married in Maryland on June 10.  (By the way, Kristy is also a big fan of Dave Ramsey, and just polished off one of the debts on her snowball today!)  Kristy invited me to be a bridesmaid, and Naomi to be her flower girl on the big day.  In order to be at the wedding, we will have to fly from Northern California to Maryland.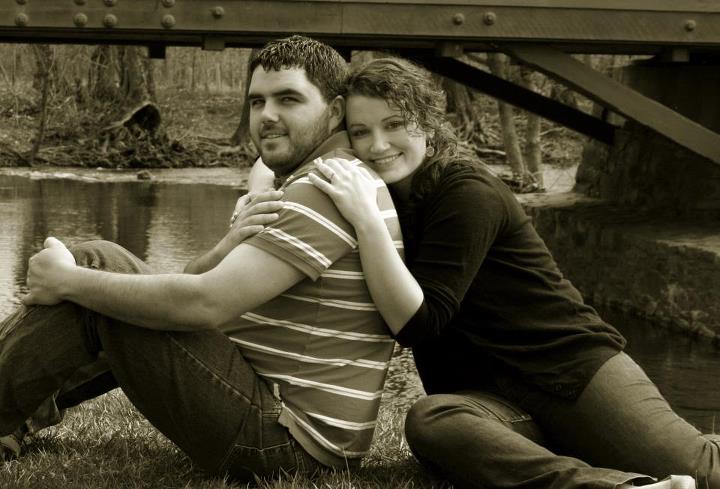 As you can imagine, their wedding has posed a financial challenge for this penny-pinching Abundant Wife:
How can I raise more than $1200 in 5 months without sacrificing our other financial goals in the process?
Here are some of the ways I am raising the money for our airplane tickets:
While in Maryland, I substitute-taught in the local schools for as many days as I could.
Back in California, I am going through the substitute-teacher certification process, and should be certified by April 18.
I wrote 4 days of curriculum for our friends who teach in China.
In lieu of birthday gifts, my parents and siblings agreed to cover the costs of my bridesmaid dress, Naomi's flower girl dress, Oliver's dress clothes, and a manicure for the wedding.
Here are some of the other ways I am thinking of trying to raise the money:
Direct Sales (Being a Consultant/Throwing Parties)
Selling on Craigslist
Having a Yard Sale
Writing Freelance Articles (Krazy Coupon Lady offers $50 per article)
I do have other ideas for raising money, but at the moment many of those ideas do not fit the time constraints of this project.
Now it's your turn:
Do you have any suggestions for how I can raise the rest of the $1200 in the next 3 months?