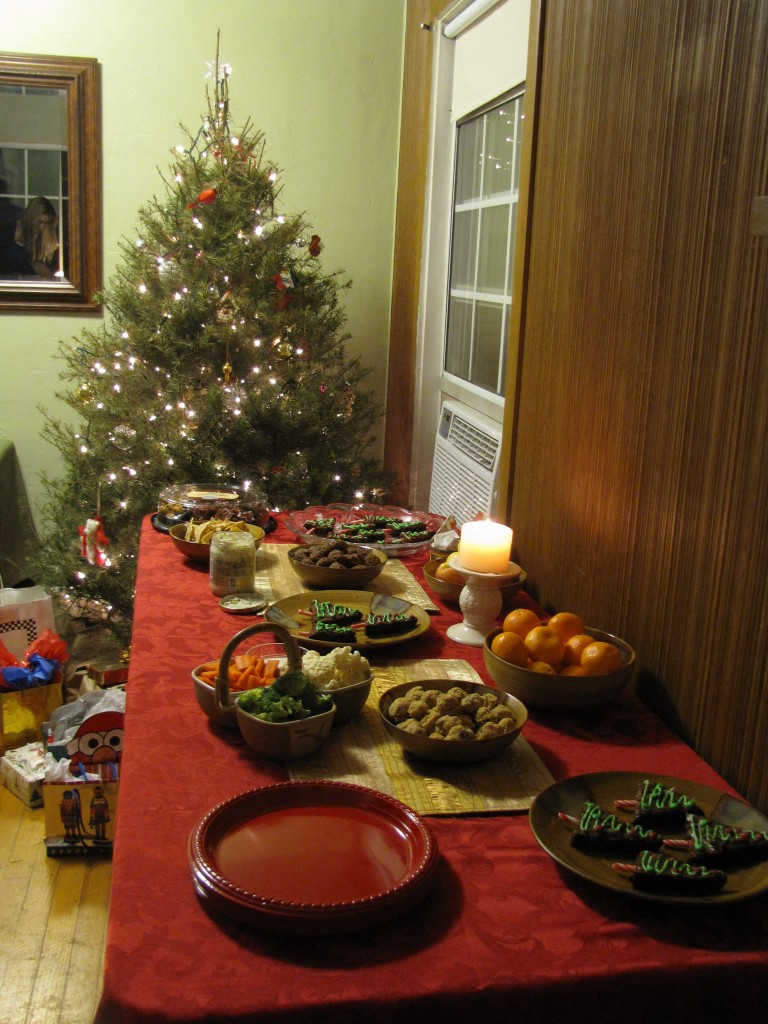 During the holidays, one of the biggest stresses can be the arrival of guests.  Whether it's for a play-date or overnight, guests can bring on anxiety!
Here are ten tips for getting your house read in 30 minutes or less, depending on how much you already have done on any given day:
Make Your Bed–to put your guests' coats and purses on it.
Pick Up the Bathroom–pick up towels, put the toilet seat down, put the toothbrushes in their holders, and hide the laundry basket.
Wash the Dishes–and put them away.
Wipe the Surfaces–of your coffee table, table, high chair, counter top, and stove top.
Set out Clean Dish Clothes and a Clean Tablecloth
Do A Sniff Test–light a candle or spray some air freshener.
Push the Toys Together–you can pick them up if you want, but you know the kids are just going to pull them out as you put them away.
Dress Your Children–something clean besides their birthday suit is fine, again they will probably just start undressing and messing again as soon as you have them dressed.
Put on a Pot of Coffee (or Teapot)–not only does it smell good, but you'll have something warm to offer your guests.
Smile–your attitude, welcoming heart, and patience with your family and guests will be sure to make you the "hostess with the most-ess."
Finally, disregard everything I just said.  (Well, except that last point).  Forget about impressing them and have a good time.  Relax, and enjoy their visit.  Maybe they will appreciate that you are human too.  Remember that they are coming to visit YOU, not to critique your perfectly appointed home.  Hug your kids, listen to your guests, and laugh at yourself for worrying so much about what your guests will think about your home.  🙂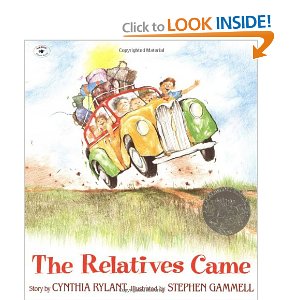 As children we loved the book, The Relatives Came.  Recently I've enjoyed reading it to Naomi & Oliver.  You can read it to your kids in preparation for welcoming or visiting distant relatives, or just for fun!
For more reading on hospitality, I really enjoyed this article by Lisa-Jo, Your House Is Only As Big As Your Hospitality.
How do you prepare for guests in your home?