This week I was making a number of tomato-based recipes, so I decided to make this recipe too.  We've only had it once before, but everyone loves it!  This recipe would be a great way to use all those fresh tomatoes you're harvesting from your garden.
Fresh Tomato Soup (Simply in Season Cookbook)
8 medium tomatoes (peeled and seeded if desired and chopped) (I didn't peel or seed mine)
4 or more cloves garlic (minced)
Combine in saucepan and cook over medium heat, stirring occasionally, until tomatoes are soft.
(At this point I pureed my soup in the food processor because no one in my family would be fond of a chunky tomato soup.)
3 cups / 750 ml water or vegetable juice (I used water)
2 chicken or vegetable bouillon cubes (I used chicken bouillon powder)
1 teaspoon sugar
2 sprigs fresh basil (chopped) (I used dried basil)
Add, bring to boil, simmer for 5 minutes and serve. (I garnished mine with parsley and sharp cheddar cheese, and served buttered bread on the side)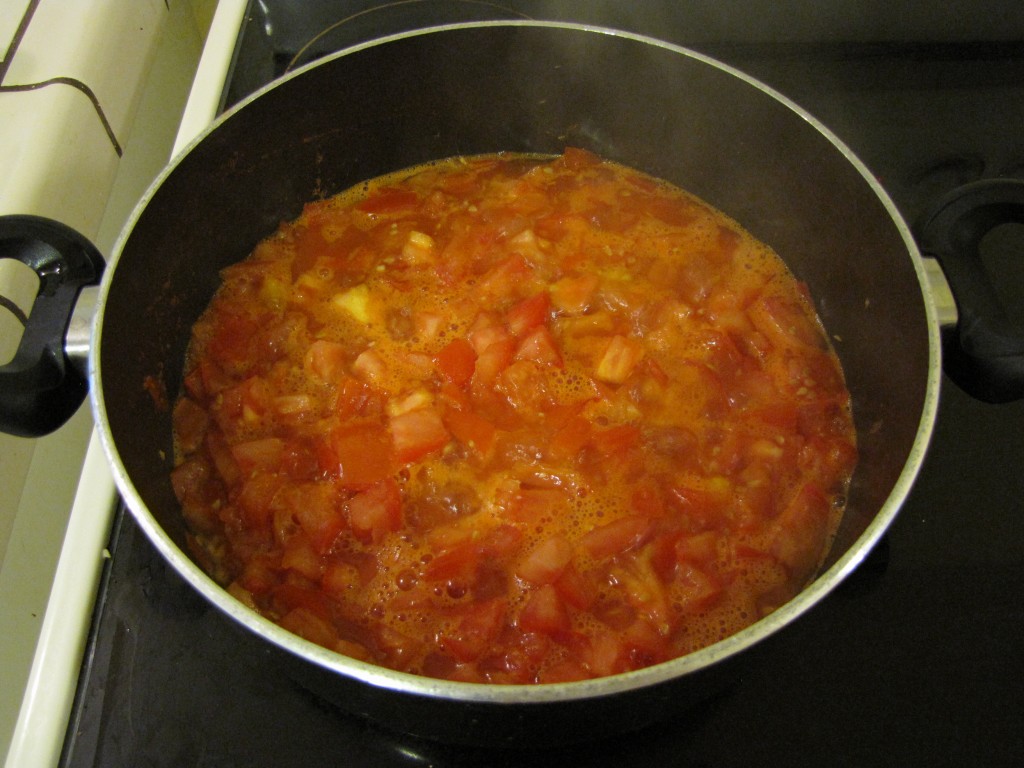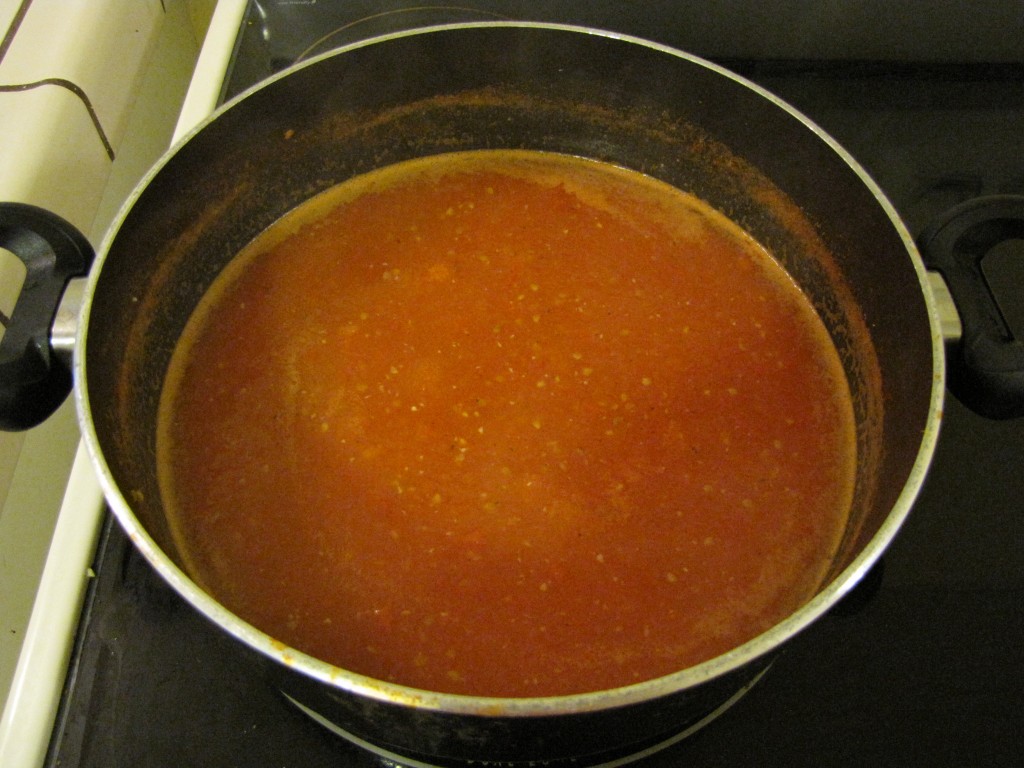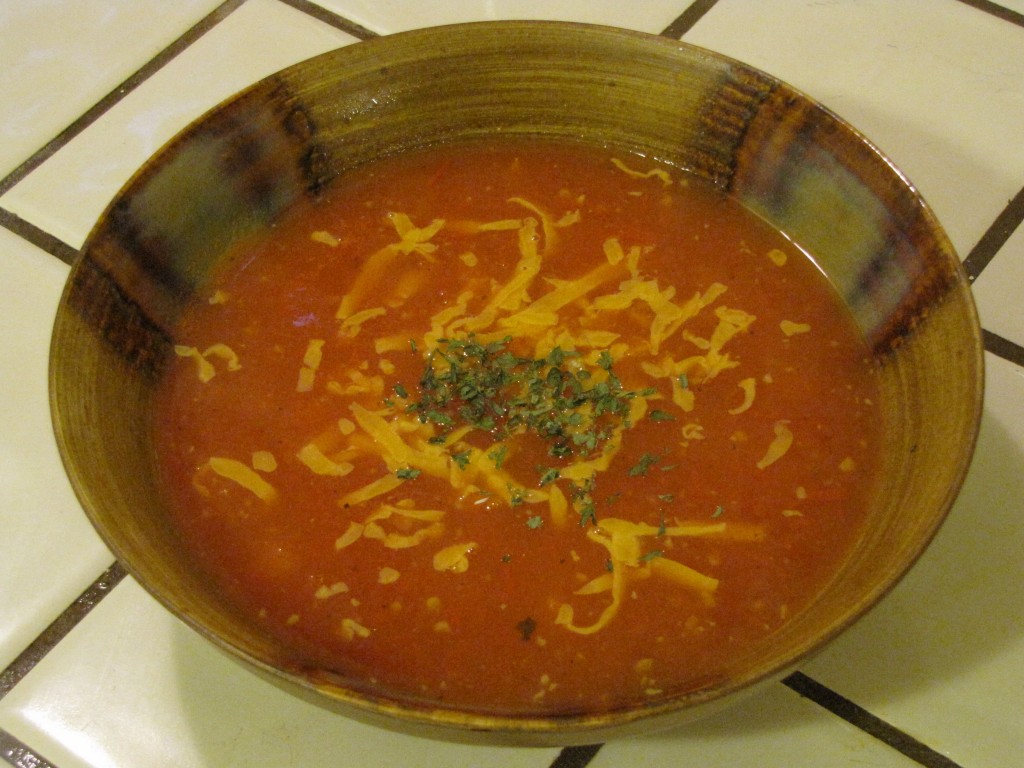 Bon Appetit!
What are your favorite tomato-based recipes?