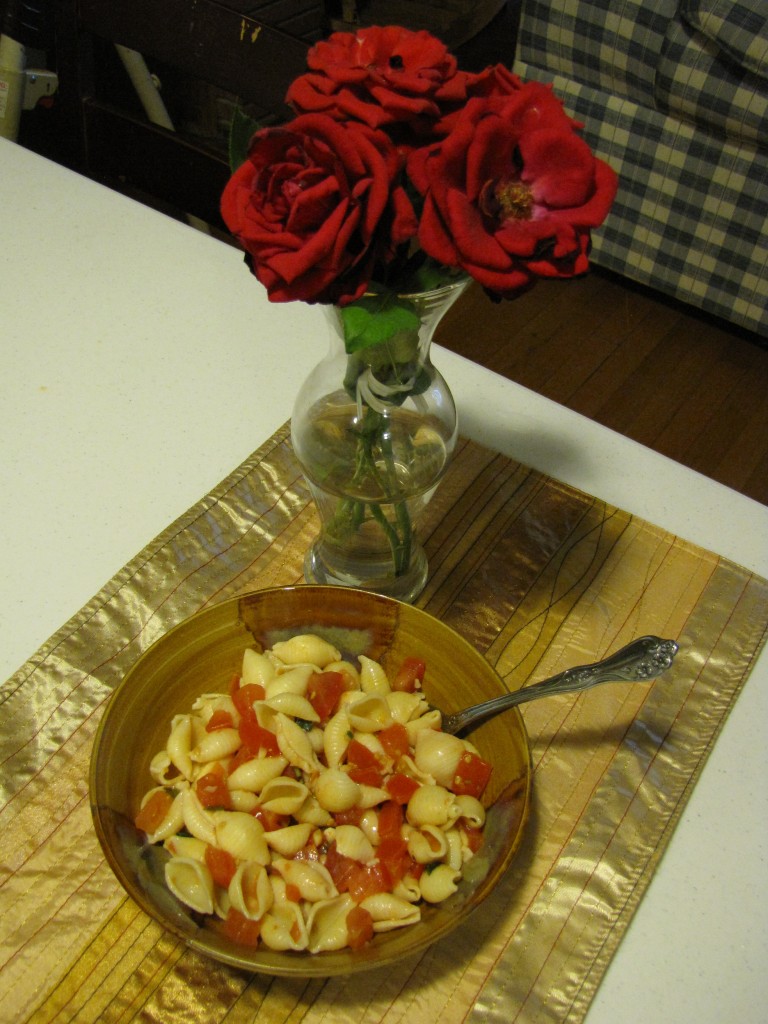 For the past few weeks I've been cooking from the Simply in Season cookbook again, and enjoying many delicious recipes!  This is one we just tried, and loved!  It reminded Brad and I of a recipe his mother used to make every summer when we would come to visit. It's so easy and it only has 6 ingredients!
Fresh Tomato and Basil Pasta
Serves 6-8
Ingredients:
4 large cloves garlic (minced)
2 pounds/1 kg tomatoes (chopped, seeded, and drained)
1/2 cup / 125 ml fresh basil (chopped)
1/4 cup / 60 ml olive oil
1 teaspoon salt
Combine and let stand at room temperature 1-2 hours.
1 pound / 500 g whole wheat pasta shells or ziti
Cook according to package directions.  Combine hot pasta and sauce.  Garnish with freshly grated parmesan cheese or feta cheese.  Serve immediately.
Mint variation: Replace basil with 1/3 cup / 75 ml chopped fresh mint plus the juice and grated rind of 1 lemon.