Although I have been collecting free samples of shampoo, conditioner, lotion, facial cleansers, hair serums, body wash, make-up, and more since early 2010, I saved up many of the products for excursions away from the house like camping, air travel, and road trips.  They accumulated in gallon-size plastic bags in a plastic tub in our bathroom.  However, when I ran out of my usual bath products in early June of this year, I decided that it was time to start using up some of my freebies instead of purchasing new ones.  Well, I had no idea how long they would last!  Now, almost 5 months later, I still have not run out of free samples.  New ones continue to arrive in the mail on a weekly basis.  I can usually get 3 uses (3 days) out of even the smallest samples.  So my advice to you is, Use Those Freebies Today!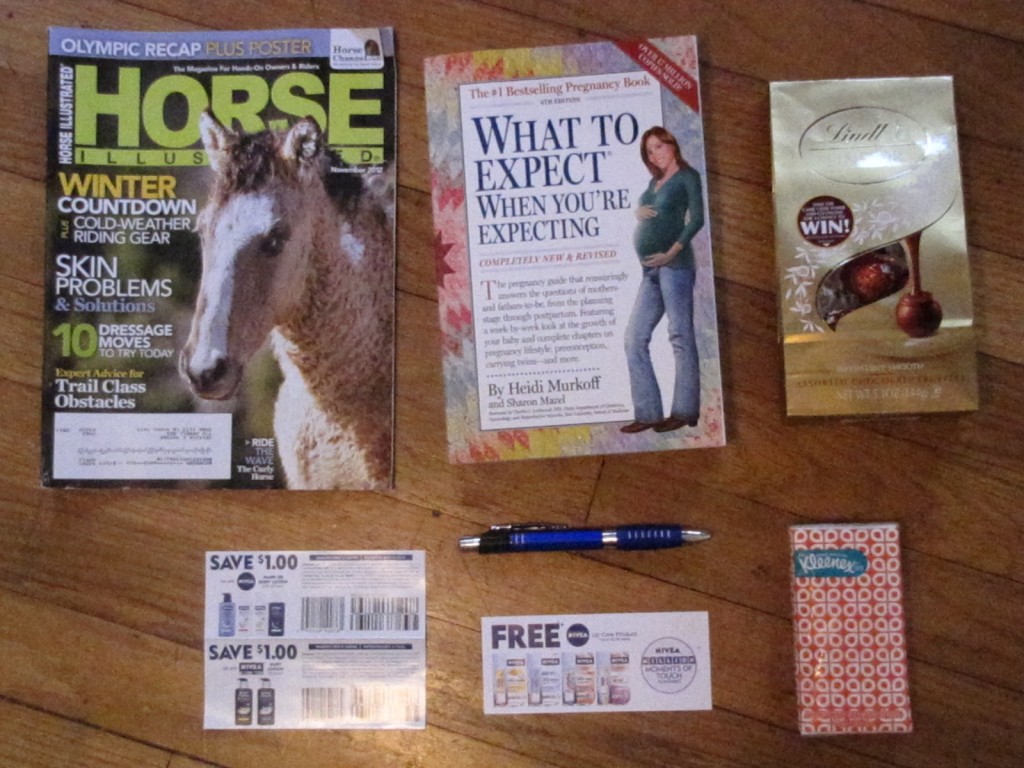 Here is the round-up of recent freebies!
Horse Magazine
Nivea Lip Product and 2 coupons
Kleenex tissues
Ball-point Pen
What to Expect When You're Expecting (A Maternity Management Freebie from our Insurance Company)
Lindt Lindor Mixed Chocolate Truffles
What freebies have you received recently?