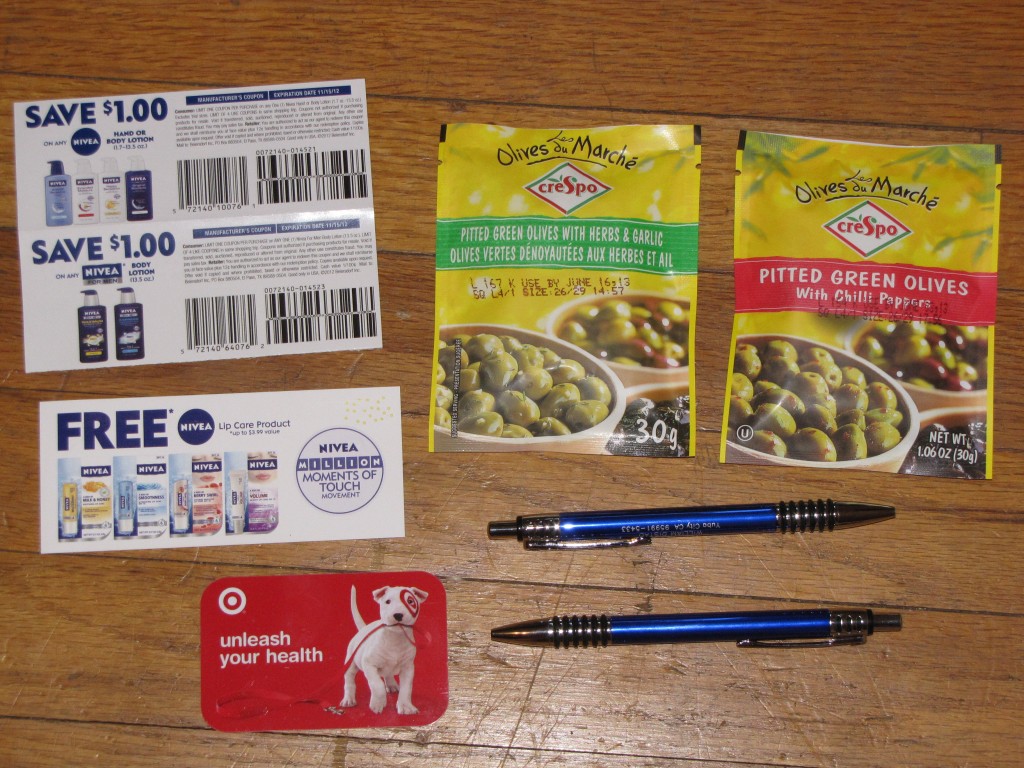 Well, although I didn't receive a lot of freebies this week, I certainly received some interesting ones!
Free Nivea Lotion Coupon
Ball Point Pens (with my name on them!)
Crespo Pitted Green Olives
I get most of my freebies by following Money Saving Mom every day.  Whenever Crystal posts deals and freebies, I sign up.  It makes getting the mail each day much more fun!
What freebies have you received recently?