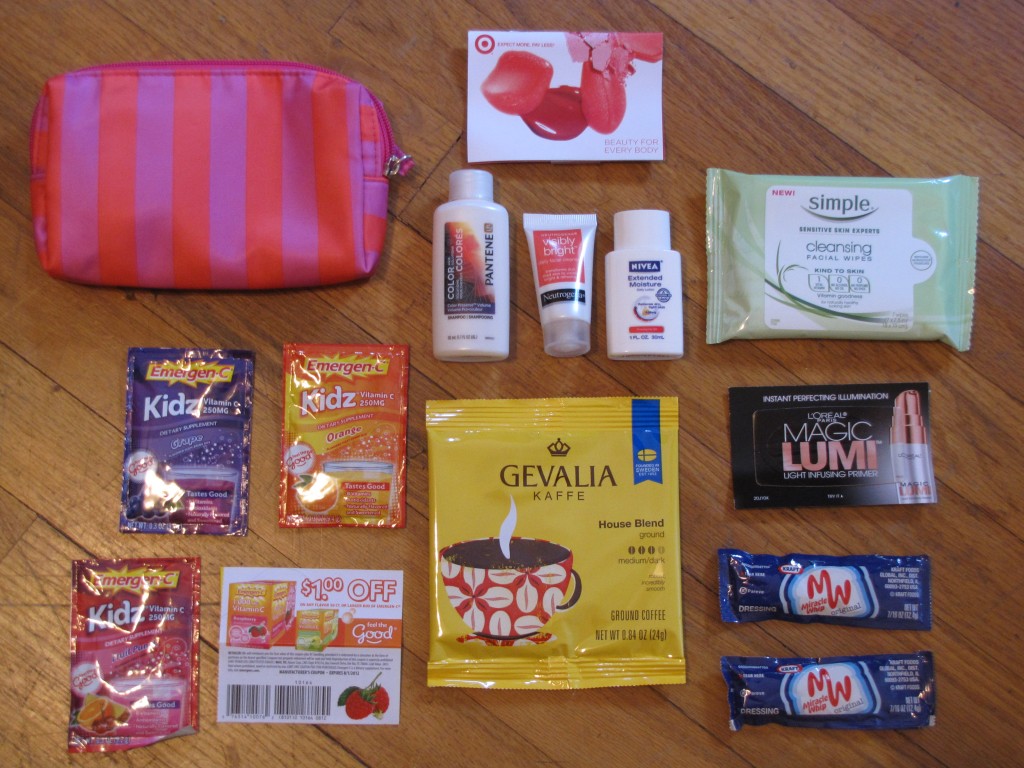 It's that time again!  After taking some time off from freebie-finding, I'm back to my old tricks again.  This week we received lots of fun stuff in the mail!
Target Sampler Bag with Coupons
Neutrogena Daily Facial Cleanser
Pantene Shampoo
Nivea Extended Moisture Lotion
Simple Cleansing Facial Wipes
Magic Lumi Primer
Emergen-C Kidz Dietary Supplements (3)
Gevalia Kaffe House Blend
Miracle Whip (2)
Bb Straight (3) and Gift Card for a Salon Visit
Garnier 2-in-1 Wrinkle Reducer
What fun freebies have you received recently?