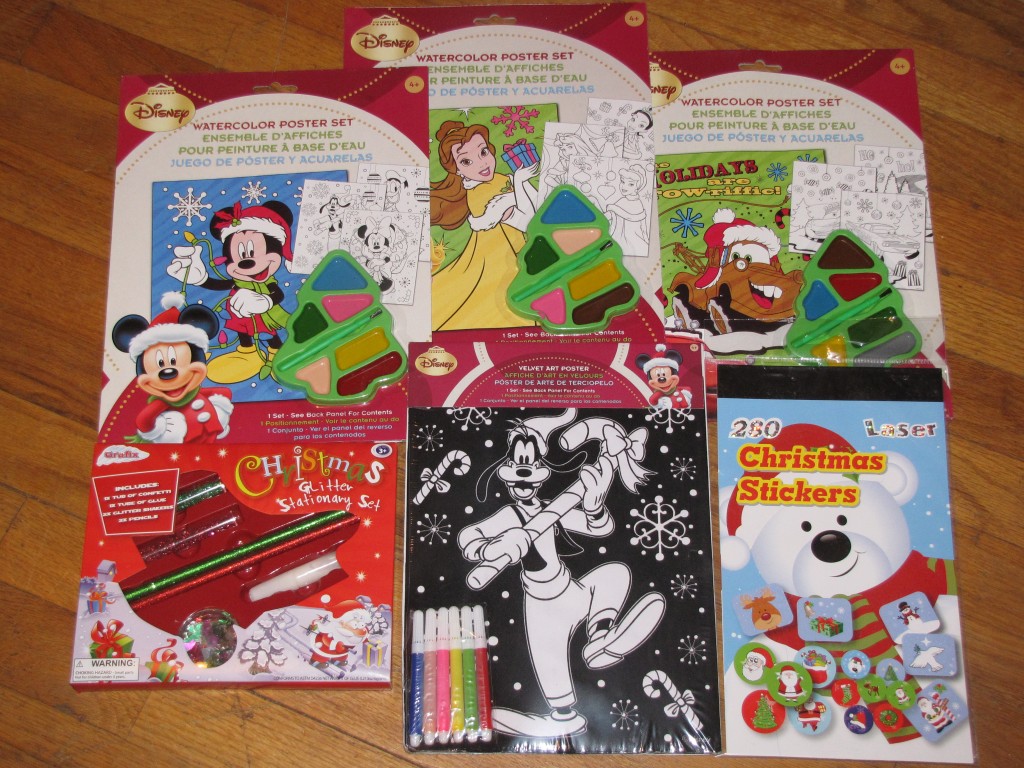 Recently I learned from Crystal at Money Saving Mom, that the cheapest place to find bread and seasonings is your local dollar store.  I thought I would check it out, and I was very pleased to see that she was correct!  I have since switched to purchasing my bread and seasonings there (although I will say that our Winco has the next best price on bread around).
While I was there I took a stroll through the aisles full of Christmas stuff.  I was amazed to find the six items above on sale for $0.39 each!
3 Watercolor Poster Sets
Christmas Stationary Sets
Felt Poster Set
360 Color Stickers
Our family will be doing some air-travel soon.  For any of you who have ever traveled with a toddler, you know that half the battle is won by keeping them busy.  So I am looking forward to surprising Naomi with some of these fun items when we board our airplane, and praying both our toddlers will enjoy the trip!