Our local Target just completed renovations on a new grocery section, so on top of our usual freebies, we've received a number of coupons for free Target groceries.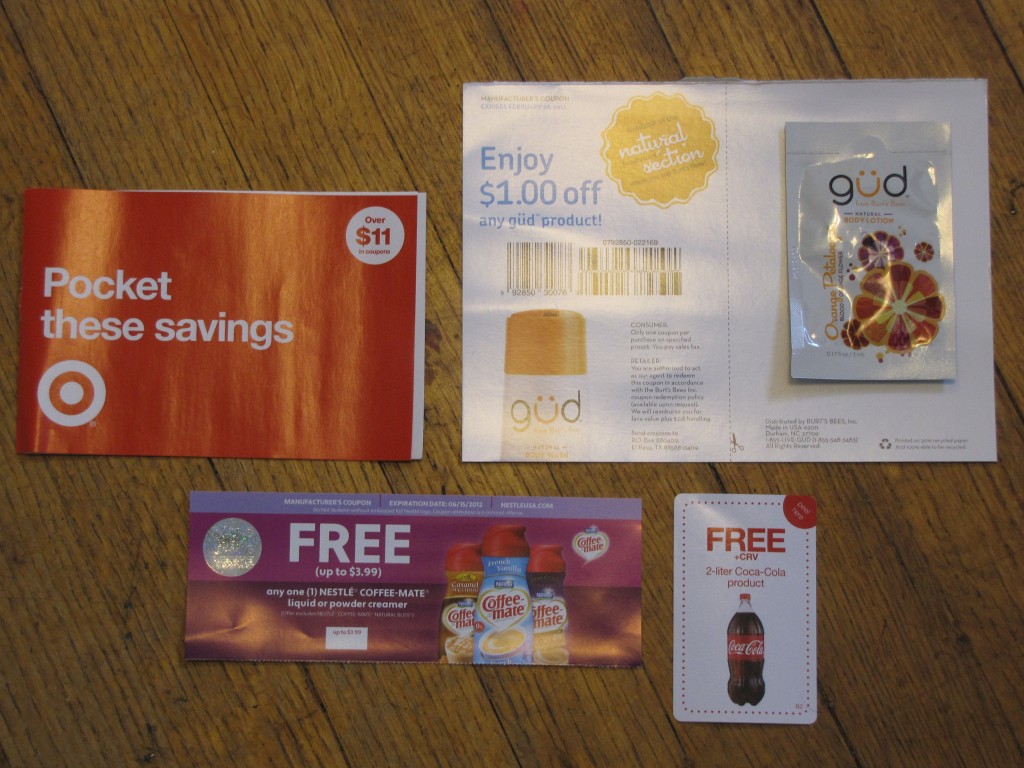 Target $11 Grocery Coupon Pack
Free Target Coca-Cola 2-Liter Product
Free Target 24 oz. Bread
Free Target 1 Dozen Large Eggs
Free Coffee-mate Creamer
Free Gud Sample
Free $10 at Kohl's
Free Zone Perfect Bar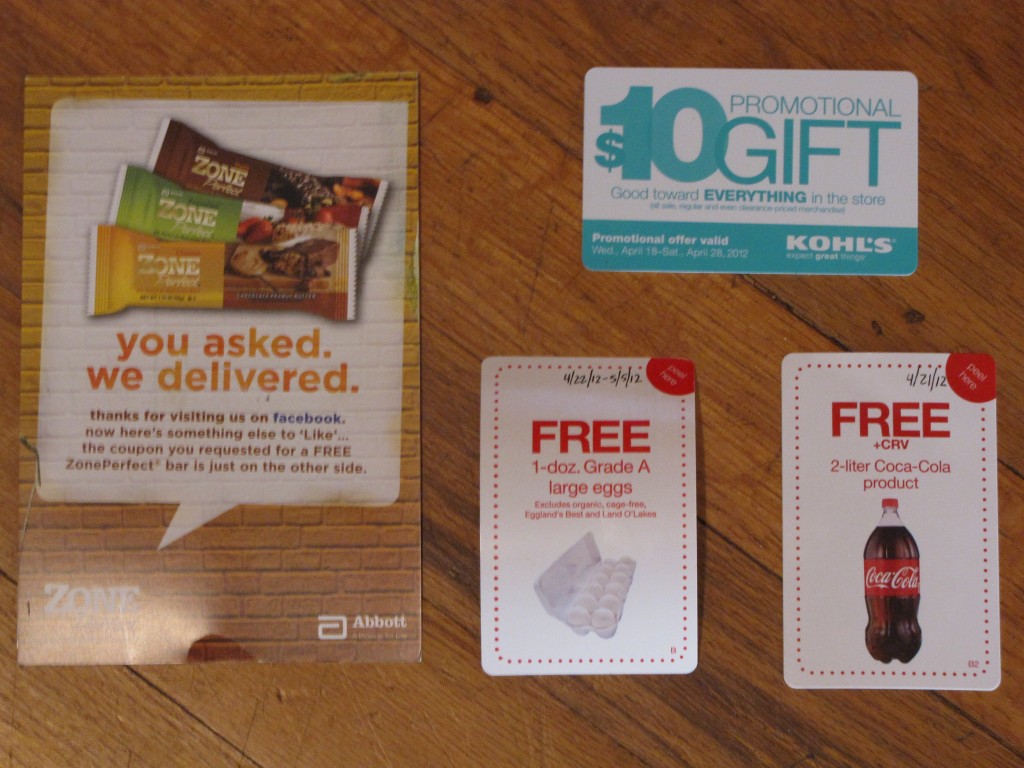 What freebies have you received recently?