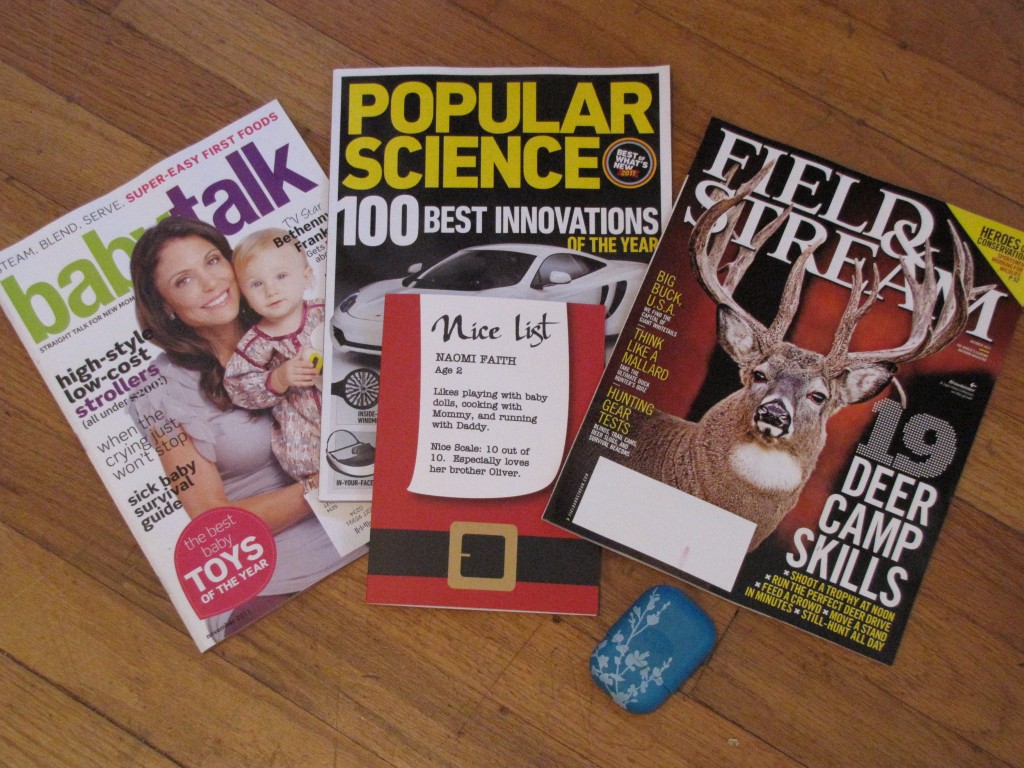 These are my freebies as of Tuesday, and I have a confession to make:  I don't remember ever ordering Field and Stream.  In fact, it comes with no address label, so I think it made it's way to me on its own.  Anyhow, here they are in no particular order:
This week I linked up to the sources of these items so you could see where I got them.
Have you received any freebies this week?