This week was a little slim on Freebies.  These magazines were the only fun items in my mailbox.  If you're wondering what I do with all my free magazines, check out this post.
Popular Science Magazine
Making Music Magazine
Working Mother Magazine
Since I didn't have much else to share, I thought you'd enjoy seeing our FREE furniture!  Have I ever mentioned that Brad and I have never bought furniture for our various homes?  We have always used free hand-me-downs or the occasional yard sale item.  In fact, if you have young children, I would advise you to hold off on buying new furniture until they've moved out on their own.  Of course, by then you'll have grandchildren to wreak havoc on your furniture!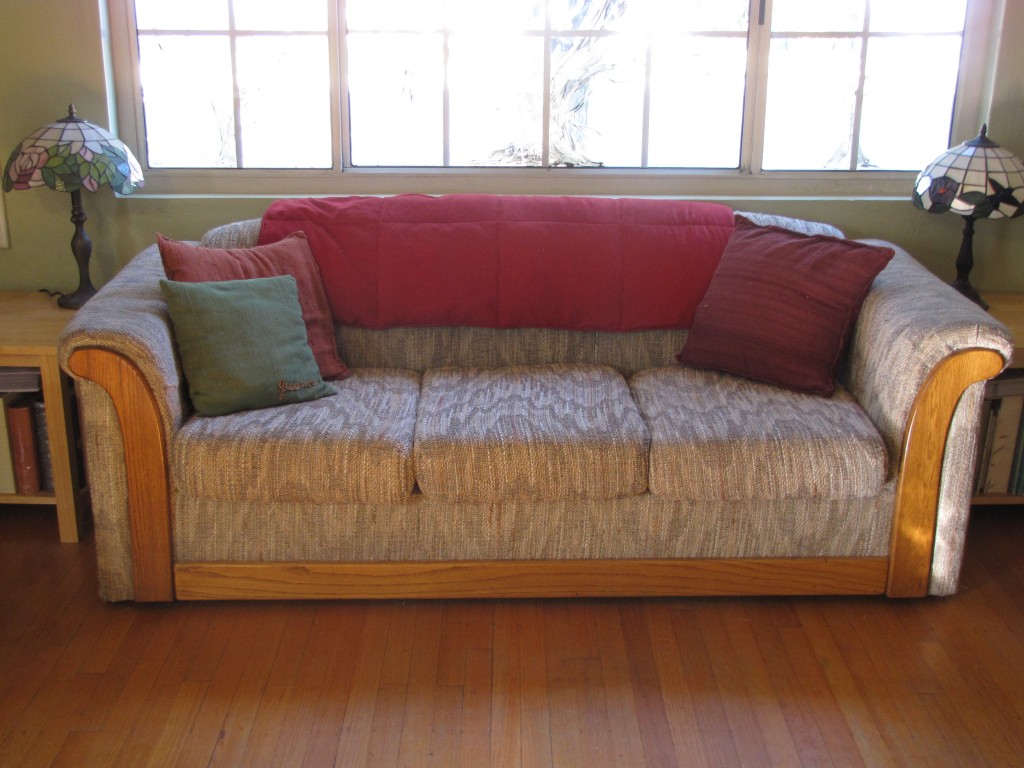 Here is our "new" couch, a hand-me-down from friends-of-friends who decided to get some new furniture and wanted their old couch removed.  Naomi has already peed on it twice in the process of potty-training.  So I've learned how to remove, wash, and replace just about every piece of fabric you see on this couch.  And we're back to diapers again!
Here is our "new" recliner, from the same former owners as the couch above.  It's a little more worn, but it's very cozy for reading books alone, or to the kids.
I love both items already.  Not only do they match our color scheme, but they are full of warm memories of cuddling with my babies, nursing Oliver, watching the trash truck, spotting the mail man, bouncing on cushions, and waving good-bye to Daddy.  So I am very grateful for our FREE furniture!
What freebies did you find this week, in your mailbox or elsewhere?