This turned to be a great week for freebies!  I took photographs mid-week hoping to clear off my desk, and by the next day there was a new pile on my desk!  Here are some of the great freebies we received: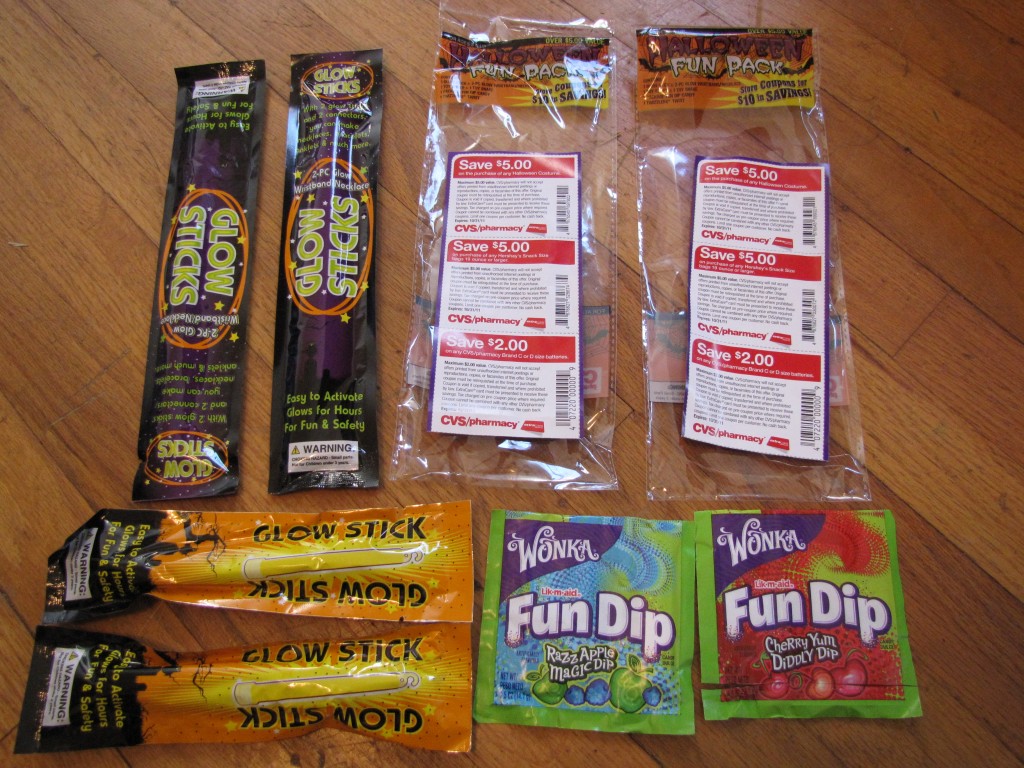 Free Stuff from Halloween Fun Packs (2) at CVS Register:
Glowsticks
Fun Dips
Twizzlers (already eaten!)
$12 of coupons
Free Stuff from Walgreens:
Free Stuff in the Mail:
Popular Science Magazines (2)
Ski Magazine
Whole Living Magazine
Wood Magazine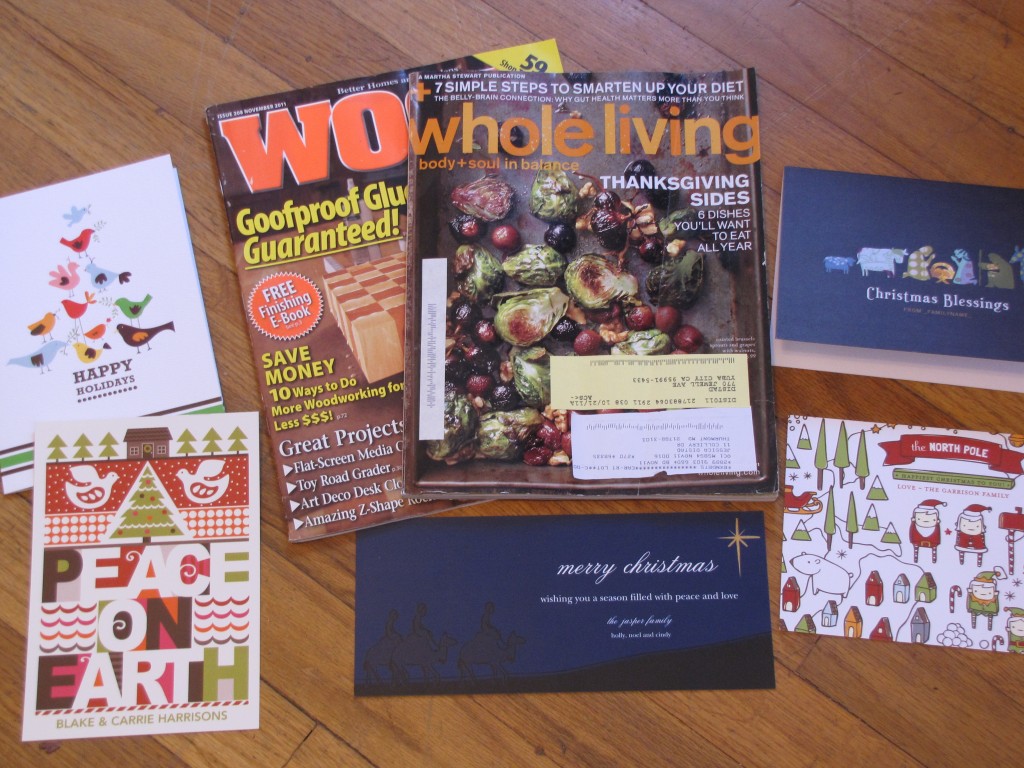 What freebies have you received this week?