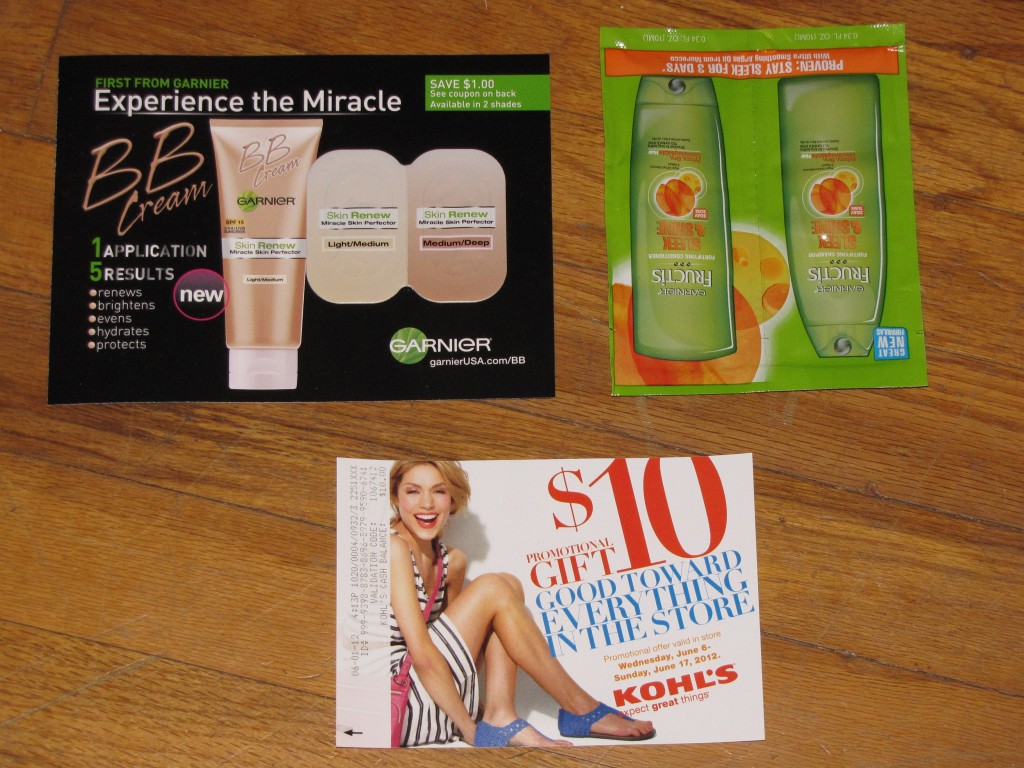 This week I spent some time sorting all of the photos on my desktop that needed to be added to my Facebook page or my blog, and I stumbled on this photo that was a few weeks old.  Oops!  Well, here are some recent freebies that I have already used!
$10 Kohl's Promotional Gift
Garnier Fructis Shampoo & Conditioner
Garnier BB Creme Miracle Skin Perfector
What freebies have you received in your mailbox recently?