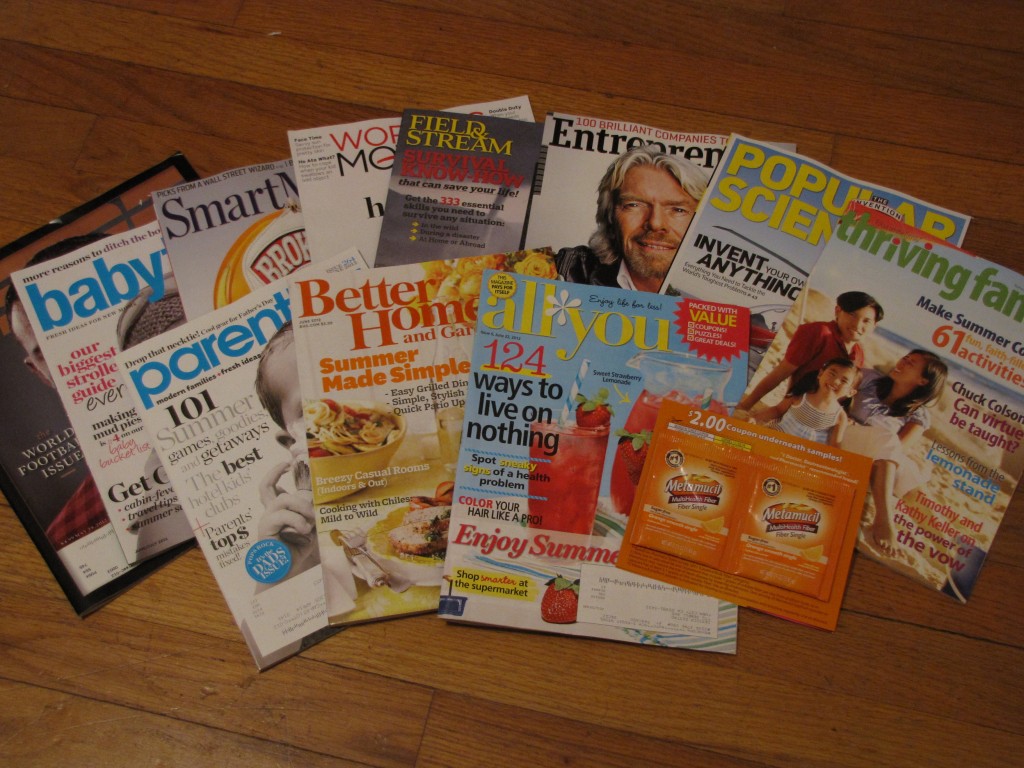 As you can see, all of my magazines seem to arrive at the same time.  This week I received the following:
ESPN
BabyTalk
Smart Money
Working Mom
Field & Stream
Entrepreneur
Popular Science
Thriving Family
Better Homes
All You
Parenting
Martha Stewart Living
and a sample/coupon for Metamucil
As you can imagine, when I'm getting this many magazines for free each month, I can't imagine why anyone would want to pay for magazines!  Lately I've been donating all of my magazines to the art department at our local high school.
What freebies have you received this week?