This recipe became an instant favorite at our house when I first tried it this summer.  It reminds us of the rich Italian dishes you can order at the Olive Garden.  It only has seven ingredients, and it's quick to prepare.  This dish is VERY filling, so we can get two meals out of one recipe (for 2 adults and 2 toddlers).  Enjoy!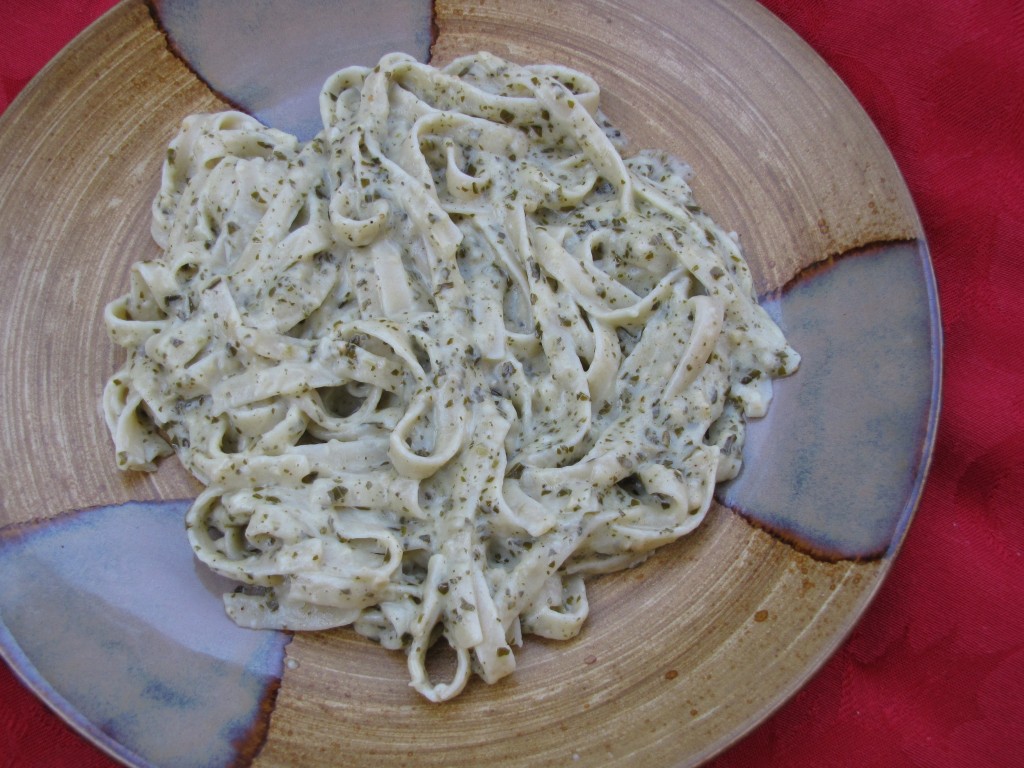 Creamy Pesto Pasta (Simply in Season)
3 tablespoons butter
1/3 cup / 60 ml flour
3 cups/ 750 ml milk
Melt butter in a large saucepan.  Add flour and cook 3 minutes; do not brown.  Add milk and bring to a boil.  Cook gently 5 minutes.
1 cup / 250 ml Pesto
1 teaspoon salt
1/4 teaspoon ground nutmeg
Stir in.  Remove from heat.
1 pound / 500 g spaghetti, fettuccine, or linguine
Cook and drain.  Combine with sauce.  Toss well until sauce thickens.  Taste and adjust seasoning if necessary.  (We like to garnish ours with Parmesan Cheese!)