I was looking through my (FREE) October 2012 Better Homes & Gardens magazine when I stumbled on this recipe in a Campbell's Soup advertisement.  It looked easy and yummy, so I tried it a few weeks ago.  It was an instant success, and we've had it at least 3 times since then.  I actually don't make it with Campbell's soup, because the generic brand works just as well for less money.
Prep: 10 min.  Cook: 20 min.  Makes: 4 servings.
Ingredients:
1/2 of a 1-lb. pkg. linguine (I use the whole thing and serve it 2 nights).
1 cup fresh or frozen broccoli florets (I double the broccoli too).
2 tbsp. butter
1 1/4 lb. skinless, boneless chicken breast halves, cut into 1 1/2 inch pieces
1 can (10 3/4 oz.) Campbell's condensed Cream of Mushroom Soup
1/2 cup milk
1/2 cup grated Parmesan cheese
1/4 tsp. ground black pepper
Directions:
Prepare linguine according to package directions in a 3-qt. saucepan.  Add broccoli during last 4 min. of cooking time.  Drain linguine mixture.
Heat butter in skillet over medium-high heat.  Add chicken and cook until well browned and cooked through, stirring often.
Stir soup, milk, cheese, black pepper, and linguine mixture in skillet and cook until mixture in hot, stirring occasionally.  Serve with additional Parmesan cheese.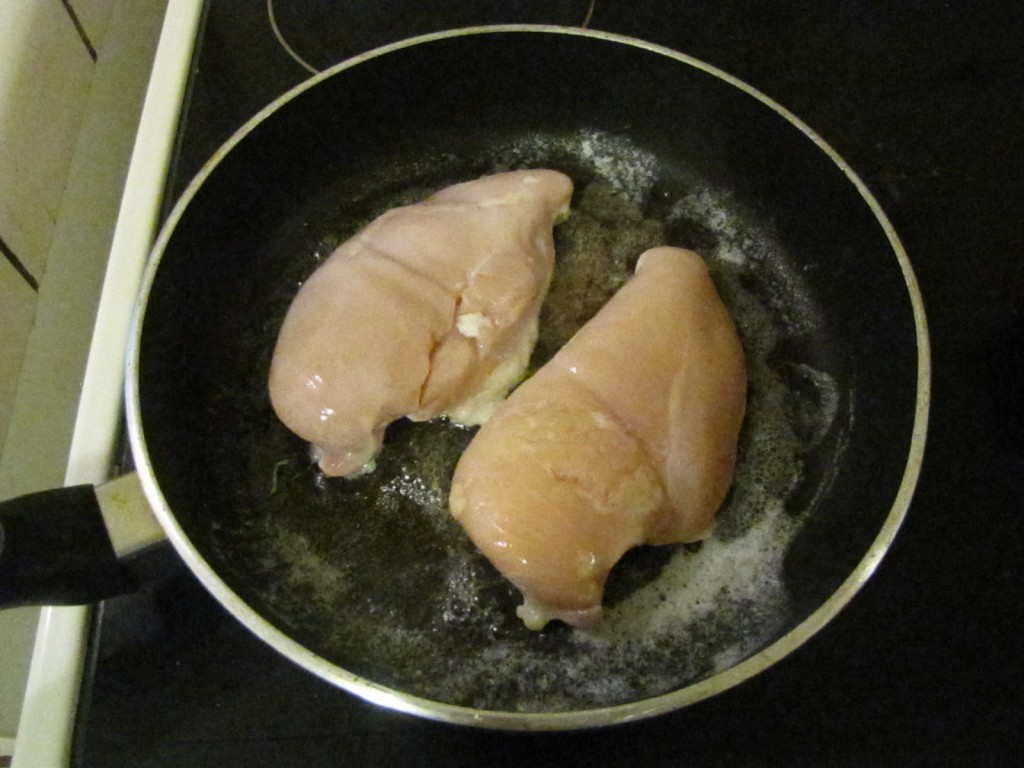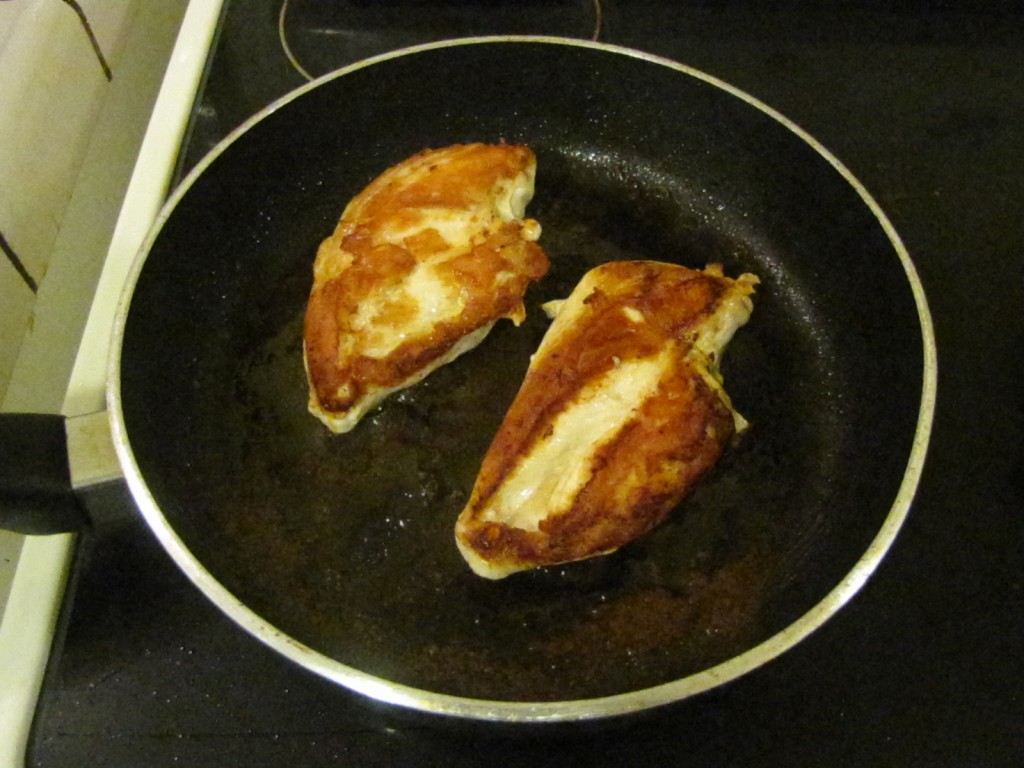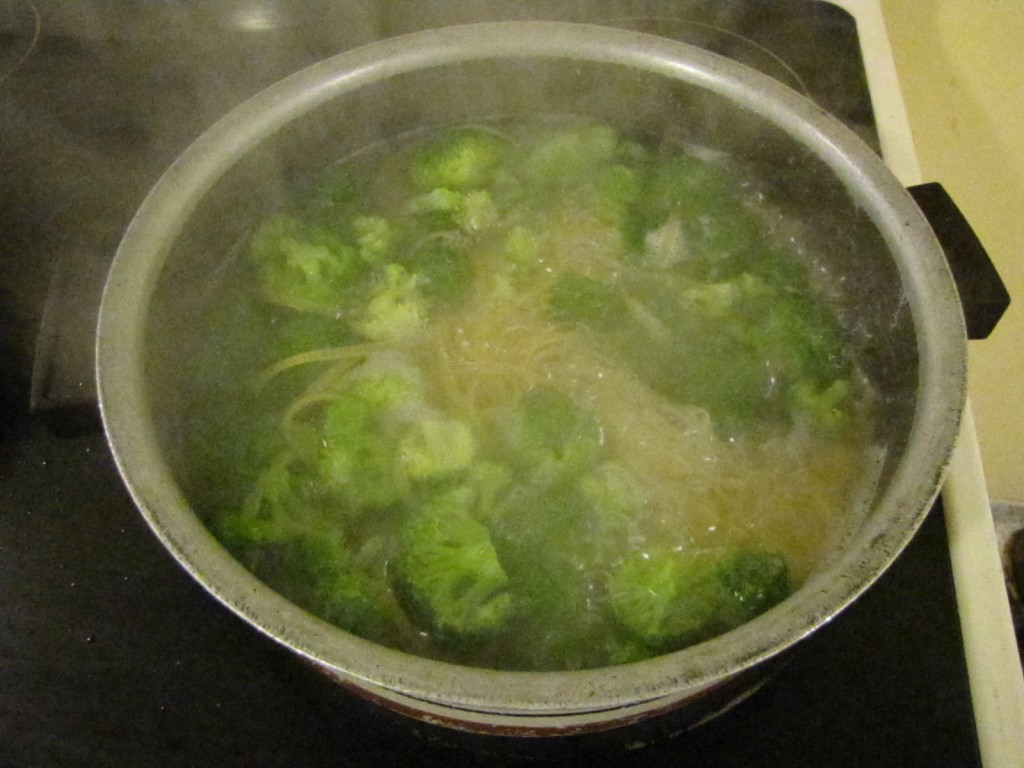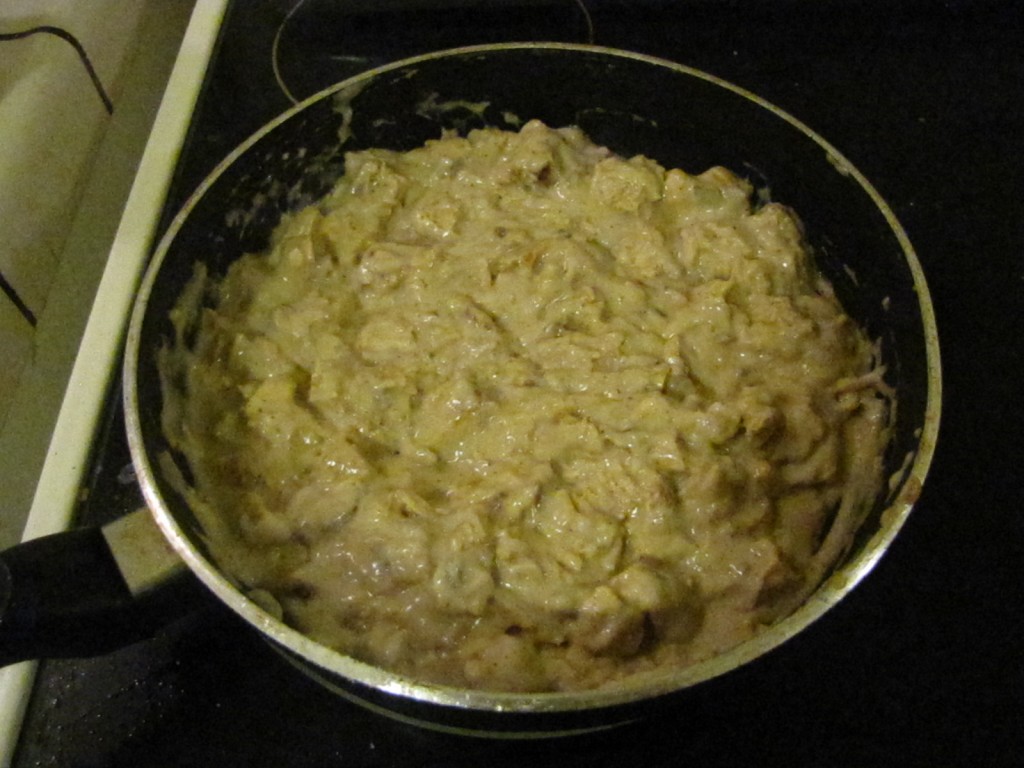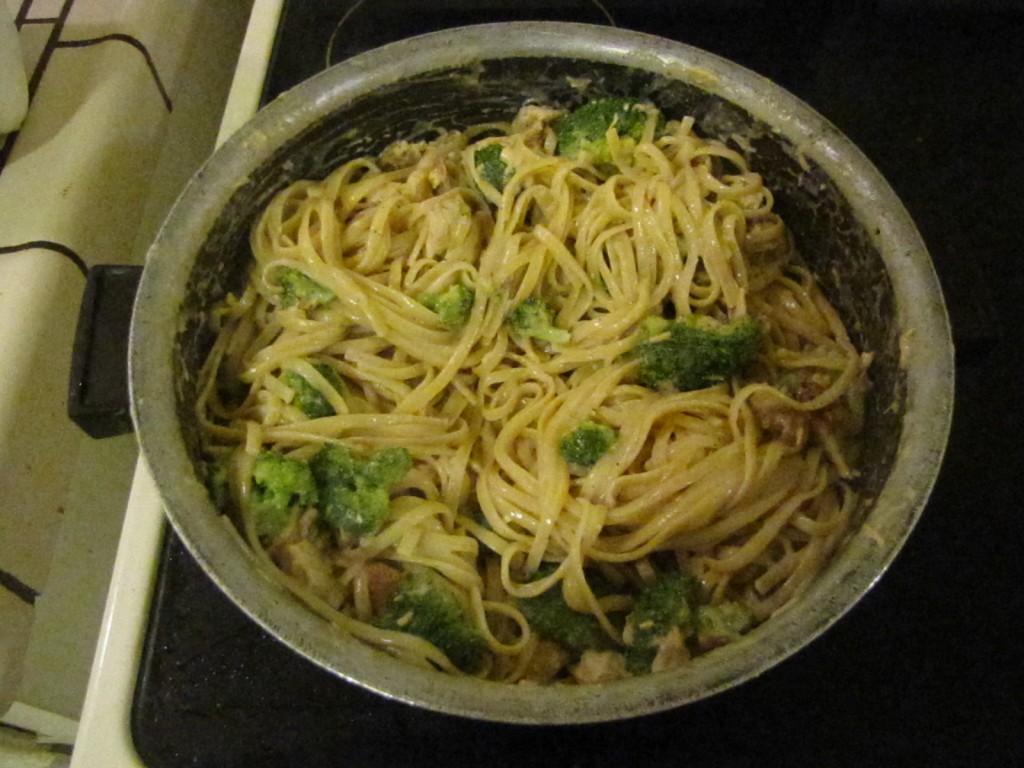 See?  Easy-peasy.  Bon appetit!
What new recipes have you tried on your family recently?