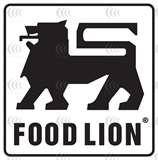 This morning as I was about to go grocery shopping at Food Lion, I decided to check out Money Saving Mom's store deals.  (Yes, I know, I should just go ahead and call my blog the "MSM Fan Page.")  Anyhow, If you go to Store Deals–>Regional Store Deals–>Food Lion, you can find a round-up of this week's best deals.  These deals are actually compiled by Laura from A Frugal Chick.
I saw that Duncan Hines Brownies were on sale 4 for $5.00 or 3 for $3.75.  I then found the coupon Laura recommended (Buy 2 Get 1 Free) in the 6/5 Smart Source.  My mom makes brownies each week for the church youth group, so I figured this would be a great deal for us.  After using my MVP card at the register, I was able to get 3 boxes of Duncan Hines brownies for $0.68 each.  I'll have to remember to check the blogs before I go grocery shopping each week!
What great deals have you found recently?