After the success of the "Baked Trout with Lemon Garlic," I was really excited to try this "Campfire Salmon" recipe from the Simply in Season Cookbook.  Again, I could not believe how easy it is to cook fish!  This particular recipe was not as big of a hit with the kids.  They liked the salmon, but not the chunky vegetables.  However, Brad and I devoured this delicious dish, including the vegetables.  I usually am not a big fan of chunky vegetables either, but the Italian dressing made these vegetables irresistible!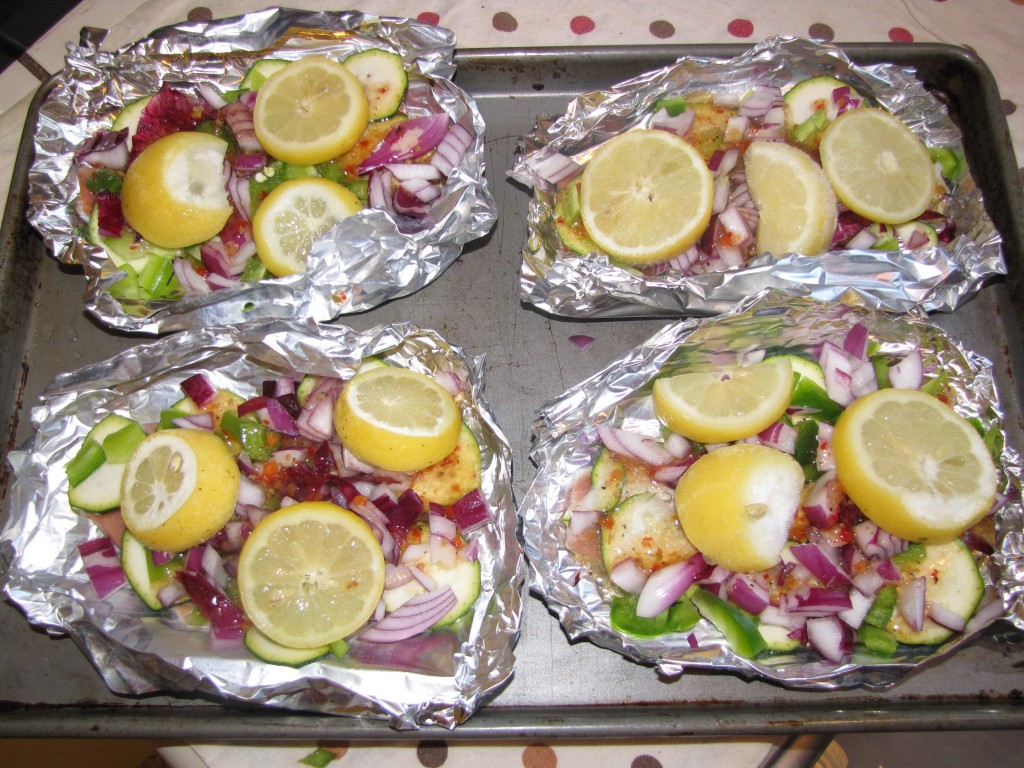 Campfire Salmon: Serves 6
Place each filet in the middle of a separate piece of aluminum foil.  Season with salt, pepper, and garlic to taste.
6 lemons (thinly sliced)
1 onion (thinly sliced)
1 green or red sweet pepper (thinly sliced)
1 zucchini (thinly sliced)
1 cup / 250 ml Italian dressing
Divide lemon slices and vegetables on top of the fish and pour on dressing.  Seal the foil, leaving a little space at the top for each package to expand.  Place directly in the coals of a campfire or in a preheated oven at 450F / 230C and bake about 15-20 minutes.  The packet will puff slightly.  Transfer to plates.  Open carefully to avoid being burned by the steam inside.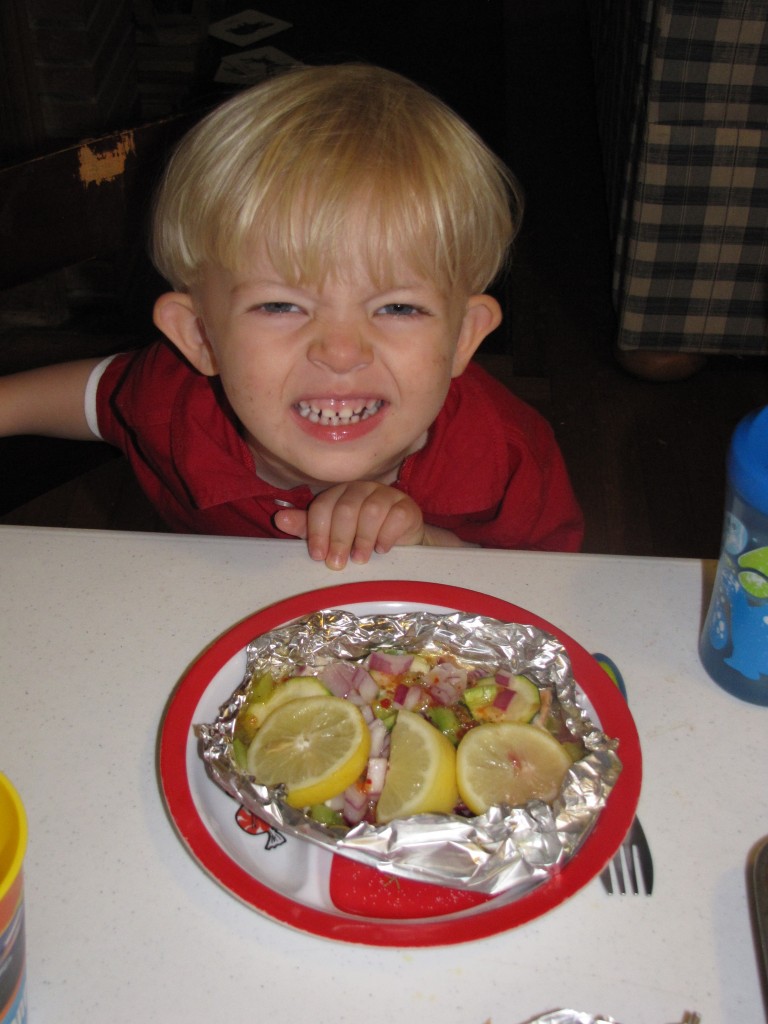 You can't even see the salmon filet under all the vegetables, but it's in there and it's delicious!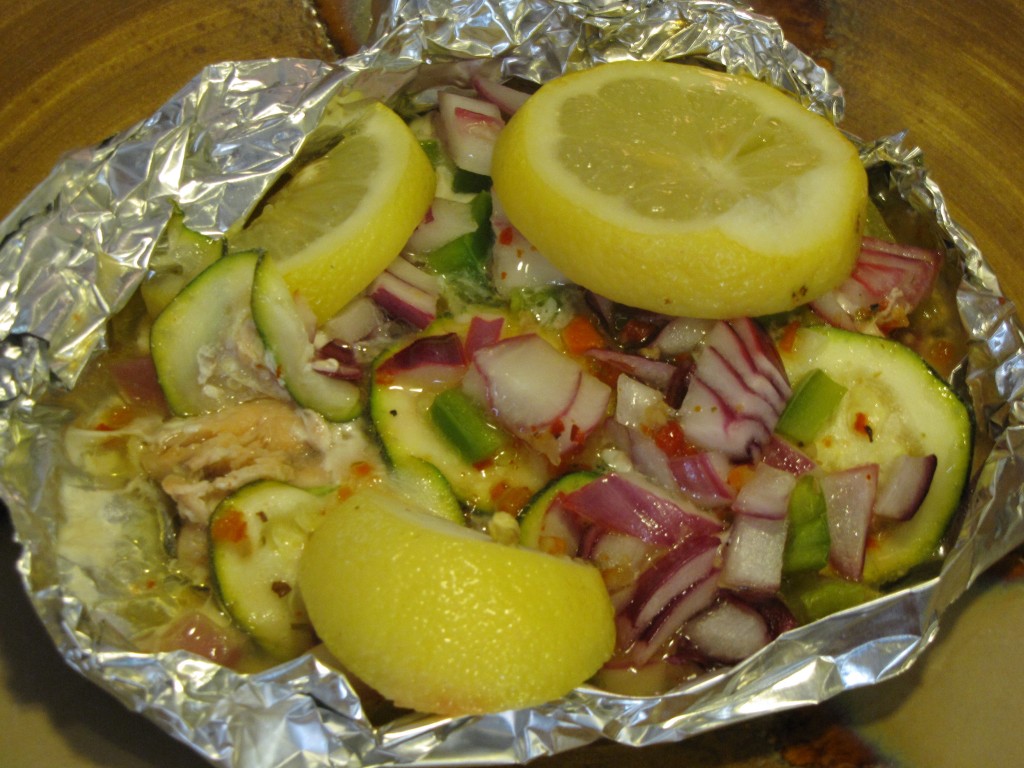 My husband loves fish, so he loved the trout and salmon recipes.  He told me I can make them for him anytime.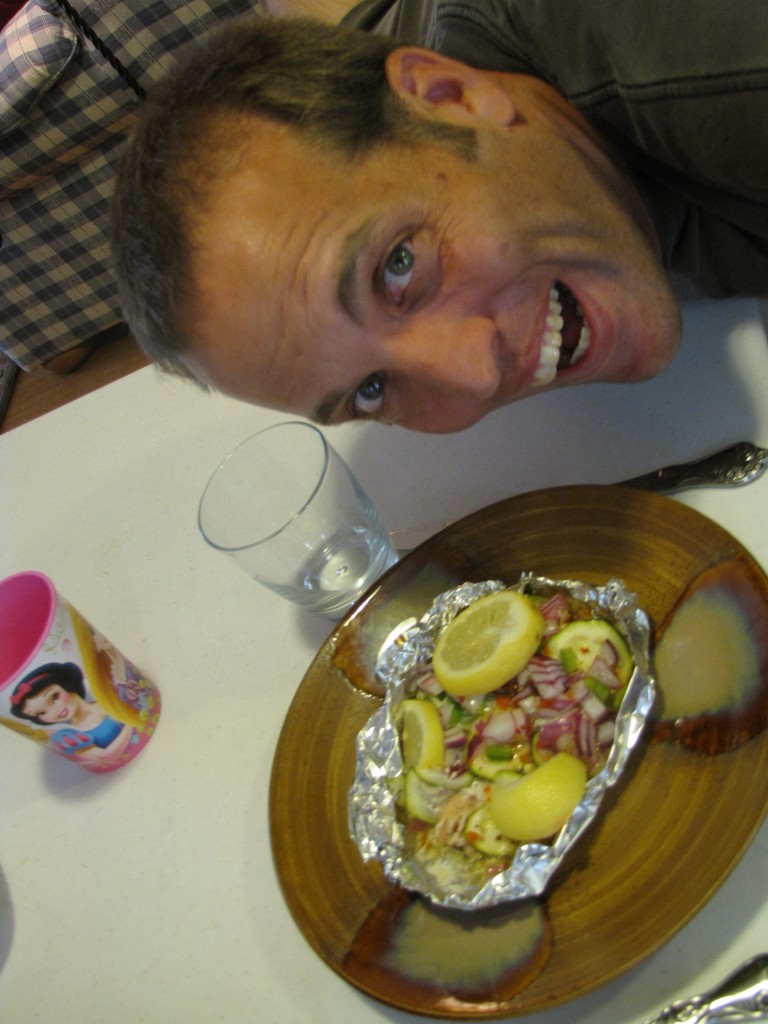 Does your family like to eat salmon?  How do you prepare salmon at your house?