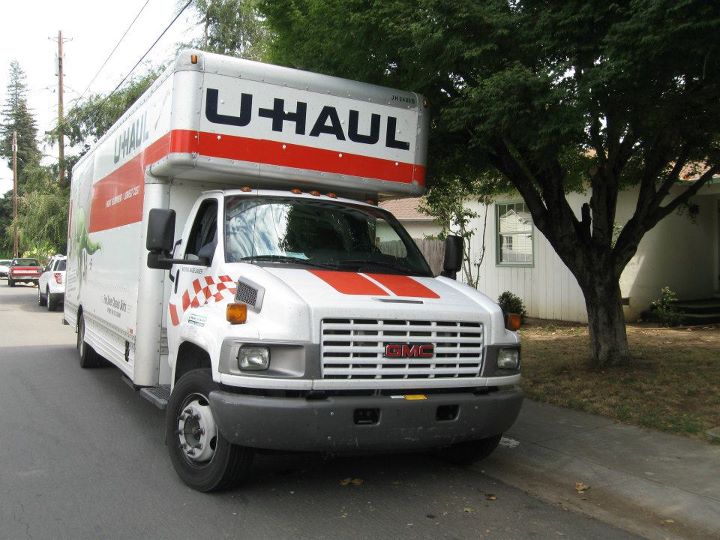 Have you missed reading my posts lately?  It's hard to believe that 4 weeks have already passed since my last post!  Our family has been incredibly busy during this time.
I sold my car on September 1, taking a crash course in Craigslist, inspections, and car sales.  Brad was invited to California for another week, during which he spent some of his time touring rental homes.  I researched details on the internet which I e-mailed to him, and then he toured and photographed the homes to discuss later with me.  We chose our rental home right before we left Maryland. Our departure from Maryland was delayed two days while Brad's grandfather was rushed to the hospital, but on Monday September 5, we were finally able to begin our journey westward.  Our family of four was accompanied by Brad's mom and my mom.
The week-long journey across the USA was full of adventures, but we arrived in California safe and sound on Monday morning September 12.  Our new home was a bee-hive of activity as our new youth ministry committee prepared our home for us.  We decided to stay in committee homes for the week while the clean-up and painting were completed.  On September 16 we moved into our new home, and on September 17 Brad drove both of our mom's to the airport.  For the first time in a year, our family has a home of our own.  We are still busily working on washing windows, stacking firewood, painting, unpacking, and otherwise updating the maintenance of our home.  We are also locating necessities like the grocery store, bank, library, schools, and parks.
I hope to get back to writing regularly soon, but for now I will have to ask for your patience as we continue to unpack our home (with two small children ever-present) and begin again in a new place.  New job.  New community.  New friends.  All this means lots of new things to write about!  So, hang in there…I'll be back in the swing of things before you know it!
Jessica